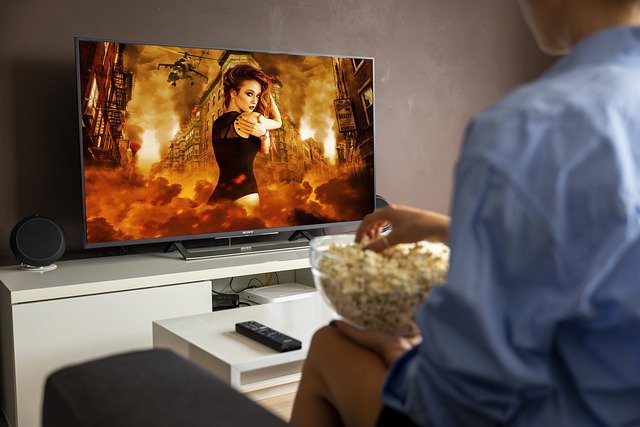 Best Action Movies Released Till Date
Here we included a list of 30 Best Action Movies you must not miss in your life.
Action movies, a staple of modern popular culture, continue to pay homage to the power of cinematic spectacle. The genre's beginnings are as ancient as the medium itself, yet action films as we know them did not take off until the 1970s.
They have thrived long into the twenty-first century, thanks to the advancement of CGI and other technology. Look no farther than the superhero subgenre, which has probably been the most significant cultural impact of the last decade.
Despite their image as fun popcorn movies, a handful of contemporary action films do not forsake character development and narrative in their quest for spectacle. It's no surprise that the most suitable examples have such devoted fan bases and cosplay costumes.
While they are rarely the significant winners during awards season, these stories demonstrate that a strong plot is critical to a film's overall success.
Here we included a list of
30 Best Action Movies you must not miss in your life.
Sit back and dive through this article.
13 Assassins (2010)
Takashi Miike, a Japanese cult director, has a unique problem: he creates too many dang movies. Miike has at least ten additional hurried efforts to his name for every brilliant Audition (his memorable female-vengeance thriller from 1999). Thoughtfully, he's created almost 90 films in 23 years. Consider that. But when Miike decided to remake Eiichi Kudô's unreleased 1963 samurai epic, he took his time.
He focused on the sounds of blades sliding into rib cages. He paid particular attention to a character whose weapon of choice was a whipped-around sack of sand. He made detailed images of raging cattle and, why not, set those CGI bulls on fire. In a nutshell, he paid attention to the details.
Shiri (1999)
Shiri, which launched Korea's current film renaissance, broke box office records and became a cultural sensation. When a band of do-or-die North Korean commandos (headed by Oldboy's Choi Min-Sik) crosses the border, they aim to blow up a North-South Korean soccer game intended to improve international ties; two South Korean special agents are severely outclassed.
The action is classic Michael Bay, but Shiri was the first picture in which North Koreans were shown as real people who suffered, rather than as evil Commie baby-eaters. The melodrama is South Korea's national genre, so it's only natural that there's an explosive core of weaponized grief at the centre.
Gladiator (2000): Ridley Scott
Gladiator brought out the best in everyone, and it was precisely the type of massive, fat smash that Hollywood was meant to produce. Russell Crowe's angry portrayal as Maximus, the officer, turned slave turned inspiration to the masses, sealed his reputation as a thinking man's action hero long before any phones were hurled.
Across the moral gap, Joaquin Phoenix's portrayal of the cruel Commodus, power-mad and chuckling his way to an arrogant thumbs-up, was the first genuine indication of his mastery. Most importantly, filmmaker Ridley Scott stepped up to the plate, reminding us of the grandeur he hadn't achieved since Blade Runner.
The Avengers (2012): Joss Whedon
Joss Whedon had gone through the wringer of cancelled TV programmes, botched scripts, and strangled directorial efforts by the time of The Avengers, so it was a huge deal for Marvel to throw him the keys of the most anticipated comic-book movie of all time.
It's the third highest-grossing film of all time, and Whedon is the most in-demand filmmaker in Hollywood (he's now working on The Avengers 2, of course). The Avengers is so much more than a wisecracking love-in among a bunch of guys in tights, despite squeezing together the protagonists from a decade's worth of superhero movies.
The Mission (1999): Johnnie To
Only genre master Johnnie To would be brave enough to take on a production that foregoes the usual high-octane violence of a Hong Kong crime film in favour of a mild exercise in self-referential cool. After a criminal lord survives a hit, he hires the town's five deadliest henchmen to create a squad to guard him and track down the assailant—a storyline so mundane that it's scarcely worth your time.
As a result, To is unconcerned. Instead, he paints a paranoid fresco in which the gun-wielding gang maintains their individual and communal vigilance while waiting for the next ambush.
Scarface (1983): Brian De Palma
Tony Montana (Al Pacino), fresh off the boat from Cuba, is already causing havoc, talking down to immigration officers and eager to climb the ladder of opportunity. He tells his best friend Manny (Steven Bauer) that Miami is "like a huge pussy just wanting to get fucked."
But Tony wants the world, and in their unabashedly brutal adaptation of Howard Hawks' 1932 crime thriller, director Brian De Palma and screenwriter Oliver Stone are happy to give it to him (for a price). As a result, the 1983 Scarface became a cultural landmark for hip-hop excess. Everything is as ridiculous as the foot-high mound of cocaine into which Pacino plunges his head.
Breakdown (1997): Jonathan Mostow
In Jonathan Mostow's painfully stressful thriller, Middle America is portrayed as a parched sanctuary for gun-toting rednecks who will kidnap your wife for ransom. After his Jeep breaks down in the desert and his wife (Kathleen Quinlan) flees with too-eager-to-assist trucker "Red" Barr, polo-shirted goodman Jeff Taylor (Kurt Russell) encounters precisely that (J.T. Walsh). When Barr and his gang track Taylor down and demand a hefty fee, Taylor's suspicions that something sinister is going on are confirmed.
The Rock (1996): Michael Bay
After more than a decade of muscular, monosyllabic, machine-gun-toting hard men, the public was ready for a new sort of action hero in the mid-'90s: not quite a regular Joe, but at least a person who could walk while chewing gum.
Enter Nicolas Cage, an underground star whose true dream was to be a genuine big-time player like his longtime heroes, Elvis Presley and Superman. In The Rock, Cage's character isn't exactly a wild man; he plays the straight arrow to Sean Connery's old-time crook, who is the only man to ever escape from the notorious Alcatraz prison.
It was a significant move for Cage, especially considering the film's box office success. In addition to its two compelling stars, The Rock has another ace up its sleeve in the form of the snappy screenplay, which was extensively revised by British comedy veterans Dick Clement and Ian La Frenais.
Indiana Jones and the Temple of Doom (1984): Steven Spielberg
People magazine called Steven Spielberg's unrelenting Raiders of the Lost Ark sequel "a cinematic kind of child abuse," a charge that even the filmmaker came close to agreeing with. He subsequently said, "It was just too awful." Some parts of the film remain startling in retrospect: The portrayal of India is vulgar, stupid, and at times plain racist and the tone is brutally violent throughout.
Kate Capshaw's fluttering heroine is treated tawdry and cruelly, and the image of India is crude, ignorant, and at times outright racist. Temple of Doom, on the other hand, is difficult to beat as an action film. Two out-of-control action set-pieces—first on an inflatable life raft rolling down a Himalayan hillside, then in a runaway mine—are sandwiched between each other.
Raging Bull (1980): Martin Scorsese
Martin Scorsese's stunning black-and-white drama about real-life fighter Jake LaMotta (Robert De Niro) is a physically demanding film that traces its protagonist's journey from explosive middleweight contender to fat has-been with operatic grandeur.
In and out of the ring, the blows fall hard—conflicts LaMotta's with his long-suffering wife (Cathy Moriarty) and devoted brother (Joe Pesci) frequently seem bloodier than any of the shockingly violent slugfests. It's also a highly spiritual picture, thanks primarily mainly enthusiasm Niro's ascetic dedication to the character.
His well-publicized training programme, which included working out with LaMotta himself to get in peak fighting shape before going on a four-month food spree to bulk up for the final sequences, is the pinnacle of acting sacrifice.
Runaway Train (1985): Andrei Konchalovsky
This thunderously OTT action melodrama—adapted from an original script by Akira Kurosawa—sees Jon Voight's insane inmate escape from an Alaskan jail with hilarious rapist Eric Roberts in tow, in a classic instance of as-advertised satisfactions. When the driver passes out from a heart attack while stowing away on the last freight train back to civilization, the couple understands they're in considerable danger.
Andrei Konchalovsky may be the only director to have worked with both Andrei Tarkovsky (he authored Andrei Rublev) and Sylvester Stallone (he directed the underappreciated Tango & Cash), and he brings both tastes to bear here: Runaway Train isn't simply a high-speed chase film; it's also a psychological thriller.
The Dark Knight (2008): Christopher Nolan
The first and third chapters of Christopher Nolan's blockbuster Batman remake are, like most of the director's work, overly po-faced and portentous, requiring the spectator to swallow the notion of an aristocrat in eyeliner fighting crime. But in the middle, there was this near-flawless conspiracy thriller starring the most incredible film villain since Darth Vader breathed his final rattling breath.
The selection of tween-friendly attractive boy Heath Ledger as the Joker sparked much debate and controversy in the nerd sphere, but the results speak for themselves: This is a storm of a performance, as unsettling as it is beautiful to watch—the ultimate talent.
Rather than being constrained by Nolan's Swiss-watch directing technique, Ledger subverts it at every step, rebelling against the cage of action-movie accuracy in the same manner that his deranged character hammers at the boundaries of moral conformity. The outcome is absolute unpredictability, which is quite unusual in today's blockbuster era.
From Russia With Love (1963): Terence Young
Sean Connery reprises his role as James Bond in the second Bond film, in which he is drawn into a cat-and-mouse game when he is forced to go to Venice and Istanbul to recover a code-breaking device. Although the SPECTRE villains Robert Shaw and Lotte Lenya are noteworthy, the first sequel now stands out for its Hitchcock-Le Carré qualities: a slow-burn storey based on a train trip around Europe.
However, it includes aspects that have been seen before, such as the typical pre-titles action scene and a fondness for speedboats and helicopters. It's both slow and violent at the same time.
The Good, The Bad & The Ugly (1966): Sergio Leone
Sergio Leone, an Italian maestro, developed a delectable type of cinematic foreplay: his action sequences erupt into violence. Still, you remember the buildups more vividly: perspiration gathering on knotted brows, fingers moving near triggers, and, most famously, two enormous eyes filling the screen.
Greater spaghetti Westerns were on the way (including Leone's own lyrical Once Upon a Time in the West, but few were as crucial as this one), ratcheting up the violence that made the genre appear like a sly reflection on an increasingly warlike America. His stars came from Hollywood, but once they arrived in Rome, the Spanish wastes that passed for the Old West shortly.
They were in a country created by a single filmmaker's wildest vision. Leone and his brilliant composer Ennio Morricone, who converted twangy doom guitars and screeching ay-ya-yas into the natural sound of the frontier, are responsible for a lot of current action grammar.
Rambo (2008): Sylvester Stallone
In 1988's ill-fated Rambo III, we last saw one-person army John Rambo (Sylvester Stallone) riding out into the sunset with the mujahideen. He's made his way to Thailand, where he works as a snake handler, twenty years later when Islamic freedom fighters are kinda-sorta not in favour. Some missionaries arrive in Burma on a humanitarian mission, and Rambo offers to guide them through the war-torn nation, despite his better judgement. What are your thoughts about that?
The film feels infused with Stallone's particular brand of cartoonishly monosyllabic masculinity, perversely a virtue. This is the first time Stallone directed one of his own Rambo scripts. The film feels infused with his particular brand of cartoonishly monosyllabic masculinity, primarily mainly set-pieces, perversely a virtue.
If you think about what occurs (every peacenik eventually turns violent; the baddies are child-raping mass killers), you'll realise this is one of the most wildly reactionary films ever made. But Stallone's one-sided, pro-interventionist argument is delivered with such fervour—especially in an astoundingly gory conclusion packed with decapitations, bullet-riddled bad guys, and a visual comparison of Rambo to Jesus Christ—that it's difficult to resist the dream.
300 (2006): Zack Synder
Director Snyder makes excellent use of computer technology to bring Frank Miller's massive graphic book to life in this blazing (and wonderfully campy) historical epic. It remains the purest example of a cinema-as-comic book to date, with its stunningly detailed visuals, meticulously controlled colour scheme, and pure, episodic storytelling.
Gerard Butler, Michael Fassbender, and Dominic West are among the actors lined up to stab, spear, and slash their way through a blood-splattered recreation of the historic Battle of Thermopylae. Rodrigo Santoro, who plays the bejewelled, pierced, and ultra-sadistic villain Xerxes, offers an especially wonderfully ripe performance.
The film spawned a terrible parody (Meet the Spartans) and a mediocre sequel (300: Rise of an Empire), but it also paved the way for a new wave of savage, sexy sword-and-sandal entertainment like Spartacus: Blood and Sand and HBO's Game of Thrones.
John Wick (2014): Chad Stahelski
We took notice when an action franchise was born. During a horrific house invasion by Russian thugs, John Wick (Keanu Reeves, channelling his ecstatic whoa of yore) is a recent widower and covert assassin whose farewell present from his cancer-stricken wife—a floppy-eared beagle—is snuffed out with a mournful little yelp.
As Game of Thrones' unfortunate Alfie Allen (forever doomed to be a picked-on victim) finds himself followed by a relentless, renowned killing machine that every other character seems savvy enough to dread, an outcome the weapons, rifles, and strange gold money.
John Wick is action mania for its cleanly designed gun-fu sequences, ones you can follow. The film's co-directors, veteran stunt experts, have created the movie within an eye for impact, and there's an elegant sparseness here that's thrilling. We didn't go expecting poetry, but we're glad we went.
Ip Man (2008): Wilson Yip
Look elsewhere if you're looking for a historically accurate representation of Ip Man, the legendary real-life martial artist who subsequently trained Bruce Lee and recently inspired Wong Kar-newest wai's film, The Grandmaster.
For yet another commercially savvy epic of Chinese national resistance against Japanese troops, the facts are abandoned. What you will find is an excellent part for Donnie Yen, whose straight-backed manner and lightning movements make him more theatrically believable than usual as the quiet bourgeois devotee of the Wing Chun school who discovers his absolute position as an inspiring leader during his community's worst hour.
Even for martial-arts doubters, filmmaker Yip's meticulous, subtle unveiling of the protagonist's growth makes this a surprisingly compelling movie.
Mission Impossible Fallout (2018): Christopher McQuarrie
Fallout should, by all rights, be to these films what A View to a Kill was to Roger Moore's James Bond run: old, creaking, and a little humiliating. Surprisingly, the exact reverse is true, and this accurate without a doubt the finest, slickest, and most daring instalment (even surpassing Brian De Palma's original from 1996).
It's primarily due to writer-director Christopher McQuarrie, who gives a sense of coherence to the previously absent film. No action sequence is permitted to fizzle out, be cut to ribbons in editing, or rely on CG augmentation as a crutch. It's all wonderfully done throughout, from a frantic Parisian chase to a nasty bathroom battle and final mountain-skimming helicopter combat.
And the film pays just enough attention to physics to give you the impression that it's all genuine. Then there's Cruise, who's there in the middle of it all. There's no doubt about that. If stunt doubles are used, they are cleverly disguised. This guy is insanely dedicated, and Fallout is right up there with his finest work in terms of popular entertainment.
Rambo, First Blood, Part-2  (1985): George P. Cosmotas
Snarling ex-Green Beret Rambo (Stallone) is parachuted back into Vietnam on a suicide top-secret mission by unscrupulous government officials in this frenetic entertaining sequel, co-written by James Cameron. ("Sir, do we get to win this time?" wonders our protagonist ahead of time.)
Sly grimaces and sweats his way through a series of violent set pieces, brutally murdering nameless adversaries with whatever tools are available, including fishing lines, bazookas, and, in one famous moment, an exploding arrowhead.
Most commentators panned First Blood Part II, concerned by the fanciful anti-Communist ideology on show. It also took home a total of five Razzie Awards. But moviegoers didn't seem to mind: it became the first picture in the United States to play on more than 2,000 screens and Sly's third-largest box-office triumph to date.
Furthermore, its combination of high-octane widescreen action and an ever-increasing corpse count paved the way for a new breed of OTT action film.
Commando (1985): Mark L.Lester
Is this the most obnoxious movie on our list? Probably. Is it still a great deal of fun? Along with. To be fair, it's not always clear what Commando is attempting to accomplish: On the surface, it's a meathead shooter with a kidnapping storyline and a muscley-Dad-goes-bananas narrative that Chuck Norris would scorn.
Is it, however, as stupid as it appears? Arnie, for one, is unquestionably in it for the laughs. If driving a dump truck through a gun store window to restock his arsenal wasn't enough, the scene when he strips down to his trunks—in horrific close-up—should be.
The climactic firefight, which takes place on the grounds of an opulent home, is likewise strangely off-kilter: gunshots and bodies fly, yet nearly every frame is packed with images of vividly coloured, nicely placed flowers. Despite the fact that his most recent film, 2013's Poseidon Rex, has a 2.5 rating on IMDB, filmmaker Mark L. Lester is still in business.
Lethal Weapon (1987): Richard Donner
Without Lethal Weapon, Mel Gibson's big Hollywood break, where would he be now? We like to envision him back in Australia, away from the harsh scrutiny of the tabloid press, downing a few cold ones after a long day on Australian TV's Home and Away. Would he have been happier if he had done it that way?
We'll never know for sure. What we do know is that the world would have been deprived of one of cinema's greatest buddy teams, as well as some of its best-delivered wisecracks.
Later episodes of the Lethal Weapon series veered off the rails, but the first remains a dizzying blast of vigilante nihilism, delighting in images of excessive drug use, execution, and torture (a theme Mel would return to regularly throughout his career).
Mad Max: Fury Road (2015): George Miller
Like a storm bursting into a tea party, the fourth episode of George Miller's boisterous post-apocalyptic epic comes. In an era when studios reduce concepts to goods, here's a film that seems like it was created by snatching $150 million from Warner Bros., fleeing to the Namibian desert with it, and sending footage back to Hollywood like the severed body parts of a ransomed prisoner.
Miller creates some of the most exhilaratingly continuous action ever caught on camera by combining the mordant frenzy of Terry Gilliam's cinematic universe with the explosive grandeur of James Cameron.
The film's non-stop display of "someone actually did that?!?" stunt work overshadows the computer effects, which are employed sparingly. Fury Road, on the other hand, leads this testosterone-soaked movie in a creative new direction, crafting a mythological image about the urgent need for female authority in a world where males need to be saved from themselves, thanks to Charlize Theron's Furiosa.
Die Hard (1988): John McTiernan
So there you have it. The top of the tower, the No. 1 position. The ideal action film. Does Die Hard, on the other hand, truly meet the bill? It has nothing to say regarding the current situation of the globe. It doesn't provide much insight into human nature (albeit the picture of Bruce Willis walking on shattered glass may be interpreted as a sad metaphor for life's little brutalities). It isn't quite High Art, as pseuds would define it.
That, after all, is precisely the purpose. If the film is the ideal escapist medium—and it will be until someone invents a working virtual-reality device—then action flicks are its purest manifestation, the finest method we know of for mankind to break free from the confines of mundane reality and fly.
We don't want to see ourselves reflected in others, nor do we want to be understood, honest, or intellectually enlightened. Speed and intensity, humor and wisecracks, cartoon brutality, and things going boom are all things we want. We're looking for Die Hard.
The Terminator (1984): James Cameron
The Terminator was the highest-grossing film of all time in terms of cost-to-profit ratio for a period (it was eventually surpassed by The Blair Witch Project). Although it wasn't made on a shoestring budget ($6.4 million in 1984), James Cameron managed to get a lot of bang for his dollars.
While it lacks the successor's sleek, CG-assisted aesthetic and vast scale (which positions it in a The Blair Witch Project eventually surpassed it amazing spot still to come on our list), The Terminator has the advantage in grit, weight, and intensity.
When you consider that it was directed by a filmmaker who had previously only directed one film (the disastrous Piranha Part Two: The Spawning in 1981), it all adds up to something truly remarkable: an against-all-odds smash hit that launched the careers of two men who would completely rewrite the action rulebook over the next decade.
The Matrix (1999): The Wachowskis
Even in 1999, combining kick-ass action with chin-stroking philosophy was hardly a novel technique. The Wages of Fear is about death's inevitability; many kung fu films have deeply entrenched existentialist concepts, and even The Terminator may be understood as a meditation on fate's inevitability. But, 15 years later, the Wachowskis' ability to blend leather-clad cyberpunk chop-socky thrills with Descartes for Beginners notions still seems new and vivid.
To be honest, the primary premise is more pleasantly old-fashioned and biblical than you would realize: Keanu Reeves' hero, like all saviors of humanity, from Jesus to Batman, may question his reality at every point.
The motion is what fantastic makes The Matrix fly: The Wachowskis discovered a way to convincingly "move" the camera within an all-CG environment with their new "bullet time" technique (basically a triggered series of hundreds of still photographs taken around a moving subject), action films, music videos, and try-hard TV ads for the next decade.