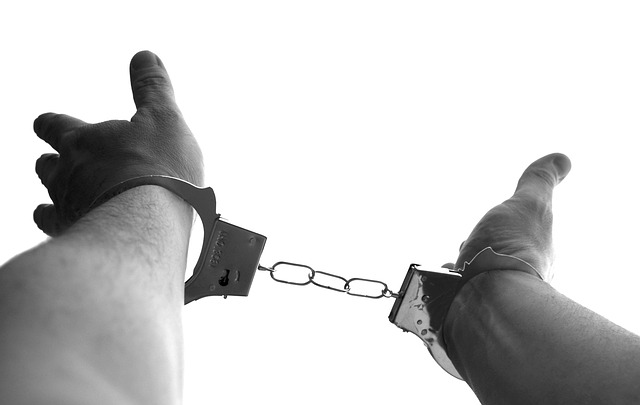 Can Someone Who Didn't Commit a Sexual Crime Be Forced to Register as a Sex Offender?
Sex crimes are not and should not be taken lightly in any state. Penalties for such offences differ depending on the gravity of the case, yet one thing is in common – the person charged with one such crime will be forced to register as a sex offender.
While this seems like a reasonable thing to do, it is worth noting that even minor offences like indecent exposure or non-sexual offences can lead to the person being required to register as a sex offender. This part of the criminal justice system seems unfair to some so we will take a look at the instances in which a person can be asked to register as a sex offender without committing a sex crime.
What Classifies as a Sex Offence?
---
Generally, you would expect all crimes of a sexual nature to be treated as sex offences. While this is true, the law is extended to include cases such as molestation of a child, infamous crimes against nature, public indecency or being involved in organizing prostitution.
If a person is required to register as a sex offender, in most of the cases their name will remain on the registry for life. People who have committed non-sexual crimes yet have been required to register as sex offenders often don't agree that this is a fair thing to do. After all, you might think that child molestation is not the same as sexual child molestation.
However, in the eyes of the criminal justice system, there is a risk that the person who molested a child can commit crimes that will involve the sexual aspect in the future.
Take the case of Vincent Bosca as an example. He was growing marijuana illegally on private property. Someone broke in and stole the marijuana he was growing. He suspected that four boys all aged between 15 and 16 were responsible for the disappearance of his marijuana. He used his teenage son to lure the boys in his house, promising that they will get an ounce of free weed. However, that was not the case. Instead, he called two of his friends to help him punish the boys for their actions.
The boys were victims of physical and emotional torture for stealing Bosca's weed. Even though none of them had sustained serious injuries, their families argued that the torture left them with serious psychological trauma.
Bosca was sentenced for 7 years in prison for his actions, yet he was also required to register as a sex offender even though he wasn't convicted for any sex offences.
This is not a unique case – Equan Yunus was forced to register as a sex offender after he kidnapped a child even though no sexual misconduct was involved. While dealing drugs, he figured that he can make more money if he kidnaps family members of other drug dealers. Unfortunately, what he thought is a boy in his early twenties was actually a 14-years old boy. The dad of the boy called the police and Yunus was quickly arrested and given 15 years in prison. However, to this day, he has to carry the consequences of his actions, living in a society that labels him as a sex offender even though he was never responsible for such deeds.
Is This Fair?
---
One may argue that the laws are pushing things a bit too far. In its core, the sexual offenders' registry exists to protect any further victims, but cases like those we described are sort of a grey area.
Take indecent exposure cases for example. While some of those cases can really call for a sex offender registration, there are other cases that make this look like an excessive thing. For example, a person who is urinating in public or has revealed themselves in front of other people without their consent while under the influence of alcohol can also lead to one such outcome. Indecent exposure is punishable by 6 to 15 years in prison depending on the circumstances and being forced to register as a sex offender is an incredibly likely scenario.
After conviction, the defendant will be required to register as a sex offender in the next 10 days. If the person fails to do so, this offence is regarded as a class 4 felony and can have even more serious consequences.
Registered sex offenders are put in one of the tree risk categories. Level 1 risk category is for offenders who are considered unlikely to commit further sex crimes while level 3 is the highest level of risk. The evaluation is done on the basis of 19 criteria and after the person is assessed, a letter is sent out to the neighborhoods and schools. The person will be banned from going close to schoolyards.
We usually think of registered sex offenders as people who were found guilty of sexual misconduct. However, as you can see from the examples, that is not always the case. An offence as small as public urinating can leave a scar on the person's life and it might even be irreversible. That's why it is of crucial importance to reach out to an experienced criminal defence attorney to take over your case. Crimes that do not have a sexual nature can be fought in court to be overturned into cases of disorderly conduct, sparing you the trauma of being labeled as a sex offender without having committed a sex crime.