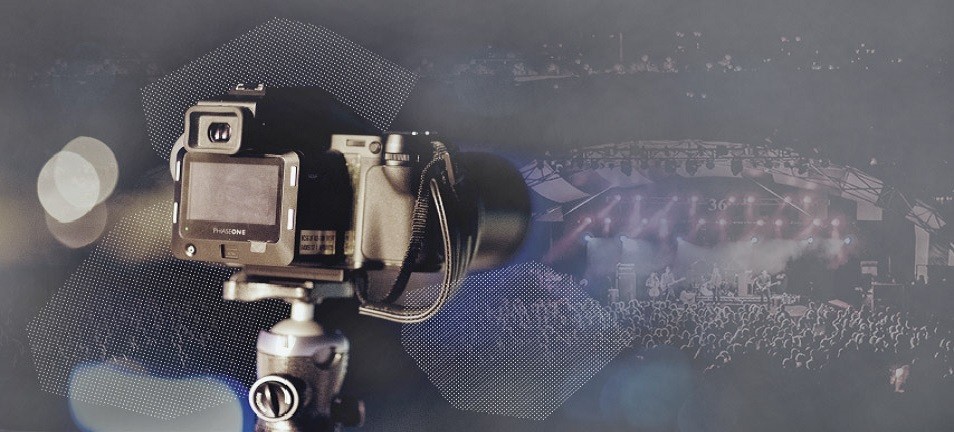 Audiovisual Production: Quality Content
What is an audiovisual production company?
---
Audiovisual production company is a company that is responsible for creating corporate videos, videos for companies or video marketing. Any audiovisual product for anyone who needs it. Either for companies or media.
The creation of this audiovisual product is the result of teamwork. In it, the production task that is based on the organization of media and people. It becomes one of the main tasks for the customer to be satisfied with their product. We try to take our services beyond simple communication. All our audiovisual services are focused on creating a great impact without losing a bit of good taste.
Companies often use these products as an advertising claim. It is a good way to make yourself known and sell your products better. A dynamic and different way while attractive to show your values and strengths. We are happy to help companies grow through our services.
Our work as a producer is a very complex task, which goes through different phases. Each and every one of them are important and essential for the realization of the final product. Starting from a clear idea to its final presentation, is a very specific process. Our audiovisual production company has extensive experience in this regard.
This process is usually carried out normally in several clearly differentiated phases. As we have said before, each of them is highly important and essential:
Planning or pre-production
---
In our audiovisual production we first analyze the situation of the company. We make a study of your target audience. We see the corporate needs of the company.
The first approach that must be done before starting to record is knowing what you want to tell. Then, how do you want to tell and for what purpose? For all this, a market study is carried out on the company to which the corporate video will be made. We must consider how long we want for the video. It will depend many times on the purpose on which this audiovisual action takes place.
Script
---
Once all the needs have been analyzed and the purpose of the corporate video of our client is clear, two types of scripts are written. The first is a literary script. It is the one that describes narratively what is going to be shown and heard in our video. Depending on the type of video, it will be divided by scenes, actions and character dialogues, if any. Short descriptions of the environment are also introduced in this script. This script has to transmit enough information so that whoever sees it, can make a complete final idea of how it will be.
After finishing with this script, you have to perform the second type of script, the technician. This describes in detail how the camera will capture all the information we need. This script is made from a meticulous study about the literary script.  It details the sequences and plans that will be made. In short, the technical script offers all the necessary information to carry out the project.
Our production team moves previously to the location where the recording will be made in later days. There, basically two things are analyzed: the resources that are available to take plans and the means with which they are counted in the own facilities. In this way, the team already knows where to focus the type of video that the client needs.
After this exhaustive study and with the preparation of necessary material, the audiovisual production company is ready to start recording the corporate video of the client.
Execution or production of the product
---
Once we are clear about what we are going to do, it is time to take action and do it. The production basically consists in the recording of our material. This will be the one that will serve us to make the corporate video of our client.
A team of audiovisual producer moves to the vicinity of the company. Or in its defect, to the chosen stage to realize the days of recording. Normally a short corporate video may simply need a recording day. But there are other occasions and different needs. Sometimes a day is not enough and you have to extend the days of recording.
At the specified location to make the recording planes are taken. Everything necessary for the realization of the final video is filmed. Everything that needs to be documented at the production level is time to film it. It is also the time to conduct interviews, take statements and everything that can enrich our final corporate video.
To make the recording, as we have pointed out above, we rely on literary and technical scripts prepared beforehand. These are a guide to follow at the foot of the field and not leave something unfilmed that we may need to give structure to the corporate video. In this way, we will know exactly the plans and resources that we will need for the subsequent assembly phase.
All this depends a lot on the type of video that is going to be made to the client, because there are corporate videos that for their maximum understanding and good functioning need to have experiences of workers or clients. In other occasions, a promotional video making clear the usefulness of the product to promote is sufficient. These decisions, as already mentioned above, are taken in phase 1 of the development by our team.
Assembly and editing or post-production
---
The last phase of this process that we carry out in audiovisual production company is the final phase to have our corporate video finished. The editing or editing of video is the part in which the video is created as a whole. We have all the recording by parts and we have to choose the best shots and shots to consecutively mount our video. Basically, we have to assemble our story with the material that we previously acquired on the days of recording. We will carefully select the best videos and plans to form a well-structured and organized sequence.
For this last part, the scripts that were previously prepared and with which they have been working throughout the project are also very important. We talk about both the technical and the literary script, because in them we have the structure designed and organized clearly from the beginning. This way we will know how to start the story that must be told in the video and how we finished it.
Audiovisual Producer takes special care when choosing music. It is a fundamental point in audiovisual products. It gives dynamism and rhythm to the image, providing a whole that gives more fluidity to our audiovisual piece. For this, there is a musical composer. This will be responsible for shaping that soundtrack that has to accompany the images of our video.
With this video our client will be able to promote both his company and his product in a dynamic and different way. The post-production consists of choosing the best videos and plans that were taken in the previous phase and assembling them together in a well-structured and organized sequence so that the final video takes the meaning we wanted to give it from the beginning.
Advantages of working with a producer
---
The final video has to get to convey the clear idea that the client wants to communicate. That is why the whole process of developing the corporate video is so important. Each part is important, nothing can be left to chance and everything must be very well structured. Only in this way we ensure that our customers are satisfied with the result. Because that is our priority, that the client get just what he was looking for and just what he needed for the development of his company or product.
Making a corporate video with audiovisual production company is a different, visual and very effective way of giving a change to the corporate strategy of a company. It is a useful and effective system to disseminate a specific marketing plan in a simple way. We are currently in a society overloaded with information, overloaded with different options and therefore overloaded with competition.
To stand out from the rest, we must differentiate ourselves, make a clear difference between our competitors and ourselves. This is where our work as an audiovisual producer is so important. We offer a different way to present a company or product. It is a modern and highly effective way to spread our message in the society in which we are currently.
In addition, in audiovisual production company Valencia we help companies to better reach their customers through our services. The videos generate emotions and provoke a series of feelings that are very difficult to transmit through other media. With the corporate videos that we generate, we also help to foster consumer confidence, because we give them the opportunity to know through this audiovisual format the company from within, the work team and the facilities in a very personal and dynamic way.
Your audiovisual production company
---
To bet on the audiovisual production company is to bet on insurance. The audiovisual content is the one that commands today. In fact, the current forecast is that the majority of data traffic on the Internet will be increasingly visual and come mostly directly from the videos. All this without taking into account that something that is seen rather than something that is read is always remembered. Therefore, another reason to bet on audiovisual production is because what is wanted to be transmitted will always cause a greater impact in a visual than in a written form. And this is something that our customers as a company that want to make known or want to publicize their product, benefits them advantageously.
Audiovisual production company Valencia is a specialized production company and we have a team of highly qualified professionals who will take charge of giving a good reputation with their services. We have a wide variety of resources that make our work a high quality and professional result.
We have in our team people who work specifically for each of the areas that are worked on when generating an audiovisual video. We take care of studying the target audience, the configuration of a suitable language for the topic being discussed, the creation and development of a script, both technical and literary, the development of visual identity and editing and visual aspects of the video itself