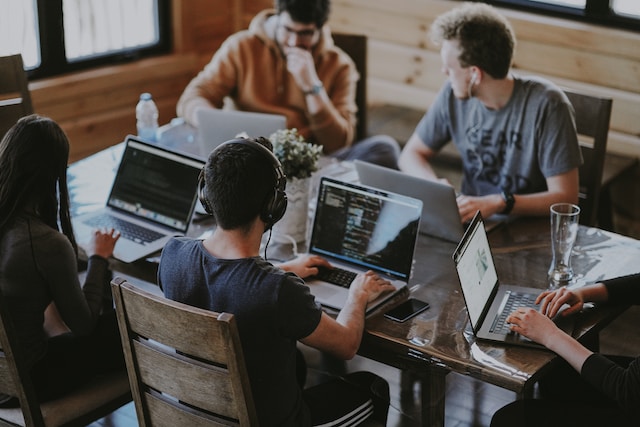 Benefits of Hiring a Certified PEO to Support your Business
Growing a small business in today's competitive economy can come with many challenges. To ensure you are properly equipped and ready to take on the challenges that are faced by most businesses, hiring and outsourcing services to professionals and experts is a good idea. While this can include hiring lawyers and accountants, it may also include hiring a certified PEO.
For those wondering what is a certified PEO, which is short for Professional Employment Organization, the organization is a company that offers valuable HR solutions to businesses of all sizes. Some of the services they can provide include hiring and onboarding new employees, establishment of various compliance programs, support with benefits, and a variety of other tasks. There are various benefits that can come when you hire a PEO for your small business.
Meet Various Compliance Requirements
One of the benefits of hiring a PEO is that it can help you meet various compliance requirements. There are many rules and requirements that need to be met when it comes to hiring practices, discrimination, employee management, and other common tasks and practices. If you are in violation of these requirements, it can be damaging to your reputation and lead to various penalties. If you hire a PEO to provide HR solutions, you can be assured that they will be aware of such current requirements and provide the guidance you need to stay in compliance.
Scalable with Business
One of the challenges that any business can have is that they are not able to scale their operations along with the growth of their business. A company that is able to grow, or even scale back expenses, to match revenue growth will ultimately be more efficient and can stay more profitable. When you outsource your HR function to a PEO, you will be able to scale this service along with your business needs. This can be a more practical option than hiring your own HR team and incurring this cost when you do not need a full-time service.
Support with Benefits and Compensation
Providing your employees with fair compensation and benefits is very important. When you hire PEO, they can offer the support you need to determine the right budget and salary for employees during the hiring process. They can also offer all the support that you need when it comes to putting together an employee benefits plan. This can include helping you design and administer a plan, evaluating options provided by your competition, and trying to price out options with insurance companies to ensure you offer your employees a quality and affordable benefits plan. They will then offer any ongoing administration of the plan moving forward.
Payroll Support
One of the most important tasks that a company and HR department will have is ensuring that all employees are paid the right amount and on time. With all the complexities when it comes to the federal and state tax code, employee deductions, exemptions, and other factors, this can prove to be a challenging and complicated task to handle on your own. If you outsource to a certified PEO, they will provide all the payroll support services you need to ensure payroll is handled securely and properly.
Save Time and Stress
Ultimately, the advantage of hiring a PEO is that it can save you a lot of time and stress. When you are looking to grow a business, you need to be focused on serving clients and finding ways to develop. If you are able to hire a PEO for all HR-related tasks, it will free up more time for you to work on these core aspects of your business.
As you are looking to grow and develop your business, you will want to be assured that you have a strong HR function in place. This can provide a range of benefits to your company, including ensuring you remain in compliance with various regulations and are treating your employees the right way. When you are looking to improve your HR function, outsourcing to a certified PEO is a great option. There are various benefits that come when you hire a certified PEO for your business.