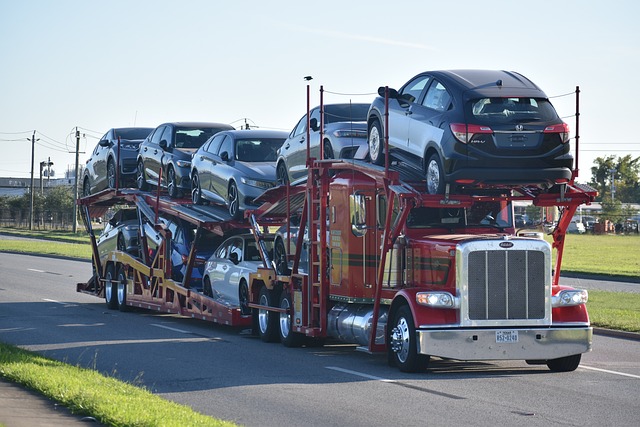 What Are the Main Benefits of Enclosed Auto Transport Service?
It's likely that you're familiar with auto transport businesses and the two methods they use to transfer automobiles. 
The first one is the open transport option and this method loads vehicles onto open trailers, where they're somewhat vulnerable to the elements and potential road hazards. 
The second option is enclosed transport and you should know that there are a lot of benefits to using this option, especially if the car in question is rare or valuable enough to be considered a collectible. 
But it's not just about booking a service and you're all set. You need to understand what it means to have your car shipped by professionals with a closed carrier. So, here's what you need to know:
Safety and privacy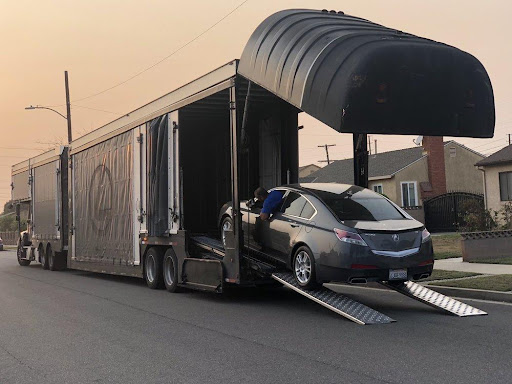 All weather conditions that could damage cars in transit are eliminated thanks to the enclosed trailer used for shipping in an enclosed transport.
Enclosed trailers can be either hard-shell (made of materials like aluminum and steel) or soft-shell (made of materials like vinyl and plastic). 
Soft-shell carriers are the second type. Hard-shell carriers offer a higher level of protection than their soft-sided counterparts since the sides are made of sturdy canvas while the top, back, and front are constructed of stiff materials.
Unlike open automobile shipping options, enclosed containers protect your vehicle from the elements and potential theft. The hydraulic lift sets them apart from standard open trailers.
The lift can lower to the ground, creating a horizontal load for the vehicles, which is safer for all vehicles but notably those with little ground clearance. The enclosed carriers come with a drip pan as well.
Not only that, but the added privacy and seclusion provided by enclosed carriers is another major benefit. Imagine you need to transfer a unique car but are self-conscious about having strangers gawk at and possibly photograph your prized possession. If discretion is of the utmost importance, then an enclosed mode of transportation is your best bet.
Less cargo capacity
The cargo capacity of enclosed trailers is lower because they are smaller. But this is far from being a bad thing, folks!
Enclosed carriers are the same dimensions as open carriers, but they can only carry a fraction of the cargo because they are walled off on all sides. The former can transport up to 10 automobiles simultaneously, while the latter can only hold 8.
The smaller the size of the carrier, the safer it is for your precious asset because it won't move or shake during the transportation process. Pretty cool, right? 
Expert drivers
The only way you would let someone take care of your car is if they have excellent driving experience, right? 
Well, you're in luck folks because Roadrunner enclosed car shipping services employ professional drivers since enclosed transport is preferable for antique and rare vehicles. They've got plenty of practice with luxury vehicles, and they've been taught how to avoid accidents on the road and keep the cars safe in transit.
White glove transport option
Here's another interesting fact for you!
Some companies that provide enclosed transportation services also include a "white glove transport" option, which is their most premium service and includes the most advanced transportation technology, as well as the most attentive drivers and customer service representatives, to accommodate the needs of customers who own rare and expensive vehicles.
A premium auto transport service is available for an additional fee to ensure that your vehicle is delivered safely and on time, with the utmost care and attention paid to it during the relocation process. This service includes door-to-door delivery, real-time tracking, and customizable options.
The best option for expensive cars
If your baby costs a fortune, but you want to have it shipped from point A to point B by a pro, you should definitely choose an enclosed carrier, folks! 
You can rest assured that your asset will be treated with the utmost care and precision because even experts understand that it costs a lot and you wouldn't want anything to happen to it. 
So, if you're having second thoughts about contacting a service like this, you should know that it will definitely make your life easier. Why drive your pricy asset to long-distance locations and risk wear and tear when you can simply have it shipped, right? 
Conclusion
You've made it to the end of the article! Great! 
With the benefits we've mentioned above, we're sure by now that you've made up your mind about shipping your car. If you try it the first time, and everything goes smoothly, you'll definitely want to hire the same pros again! It's awesome to know that you can count on pros when you don't want to transport your car yourself.