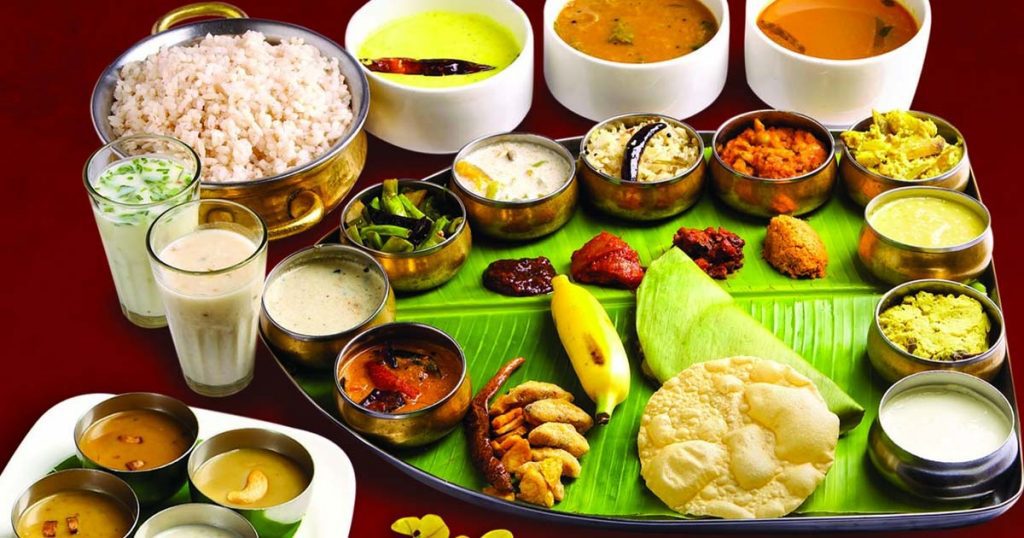 Best Local Cuisine To Eat In Kerala
Kerala is known the world over for its laid back lifestyle and exotic locales. You can definitely get the best of golden beaches and exciting wildlife within this South Indian State. There is greenery everywhere along with lofty mountains and amazing flowers. The state is also well known for its spices and the visitors seeking out the best Kerala tourism packages do not return home with small packets of cloves, cinnamon and cardamom tucked away in their luggage.
You would also be wowed by its history with influences from both near and afar shaping the life of its people. You would not have seen the best of Kerala without tasting its sumptuous food either. No worries! The people of this region do not follow a strict vegetarian diet unlike other South Indians. On the contrary, you would be flabbergasted to find both fish and meat on the menu at the local eateries. Picking out one or two of them is indeed difficult for every single dish looks yummy and can leave you smacking your lips in wonder.
So, do not go on sticking to a placid and safe diet while on a tour of Kerala. Do prepare yourself for a gourmet experience and revel when the coconut and chilly laced dishes touch your palate satiating both your hunger as well as your mind.  Be sure to ask the server at the restaurant if you are unsure of ordering the local food. Here are a few not-to-be-missed delicacies that would make you experience the entire state on your plate. Go ahead and tuck in. Bon Appétit!
Puttu with curried kadala
---
Forget the bread and butter and order a traditional breakfast while touring Kerala. You will be surprised to find a long, white colored cylinder on your plate thereafter. This is puttu, a rice cake cooked in a classic mould and garnished with freshly grated coconut. While puttu might be rather insipid in taste when eaten on its own, you have to try it with a spicy chickpeas dish on the side. However, you are welcome to try the sweet version by eating the puttu with ripe bananas as well as coconut that has been freshly grated.
Appam & Stew
---
Appam happens to be the most popular side dish in Kerala. It is a thin pancake made from fermented rice and coconut milk that is quite similar in appearance to the ubiquitous dosa that you will come across throughout the length and breadth of South India. It is usually served with a stew known as ishtew in the local jargon. It happens to be a sweet and sour stew containing a host of ingredients ranging from veggies to succulent pieces of mutton or chicken. Coconut milk is one of the primary ingredients of this aromatic dish that is livened with an array of indigenous spices.
Avial
---
This is a mixed vegetable dish that is prepared in every household across Kerala. You may find the taste vary from eatery to eatery but the taste of coconut milk is sure to hit your palate. You just cannot forgo this excellent dish if you are determined to steer clear of meat and fish during the trip to God's own country.
Chemmeen Curry
---
This is a traditional prawn curry from Kerala and a classic dish of the Malabar region. You would be blown away by its fragrant taste with a number of spices and fresh coconut milk added to the delicate prawns that are cooked to perfection in a tangy gravy containing raw mango pieces as well as kudampuli or the brindleberry.
Fish Moilee
---
Well, you cannot be in Kerala and avoid tasting the fish moilee, if you happen to eat fish. It is a traditional dish eaten by the Syrian Christians residing in the land. Traditionally cooked in an earthen vessel, the moilee is prepared from pieces of fresh Kingfish or Seer that is marinated with spices and cooked in coconut milk. The green chilies add to the taste making it a must-have dish for lunch in Kerala.
Thalassery biriyani
---
Kerala is home to a number of religious communities with each having an equal participation in State. The biriyani or a fragrant rice dish is cooked by layering the tiny grained kaima rice and meat alternatively and then steamed until the entire dish comes together in a spicy and tasty concoction. The name of the dish is derived from the ancient port of Thalassery. The Europeans exported spices to their land by making use of this sea port. Not surprisingly, the port also saw an amalgamation of the Arab and Malabar cultures that leaves its imprint on the cuisine in the form of biriyani.
Palada payasam
---
You would definitely like to wrap your meal with a dessert. Well, you do not have to look far for the sumptuous and extra sweet Keralite dessert known as palada payasam. It is traditionally prepared by almost all households across the state. It is also a part of the meal served during the festive occasion of Onam. It is made with rice, milk, sugar and clarified butter in its simplest for. However, a number of variations exist today with many people choosing to add dried fruits and other ingredients in order to make it richer and more delectable.
Pazham pori
---
This is a classic snack from the land of Kerala that will have you salivating. You are welcome to try them at the roadside stalls where ripe bananas the cut lengthwise and batter fried in coconut oil. You will indeed be surprised to find how tasty the humble banana can be, Try it with a cup of hot tea or down it with cool green coconut water. Do not fail to buy a packet of the addictive Kaya Upperi or the green plantain chips that are readily available in sealed packets. You would be compelled to munch on it even as you come to the end of your trip and thank Kerala tourism for giving you one of the best experiences of your life.