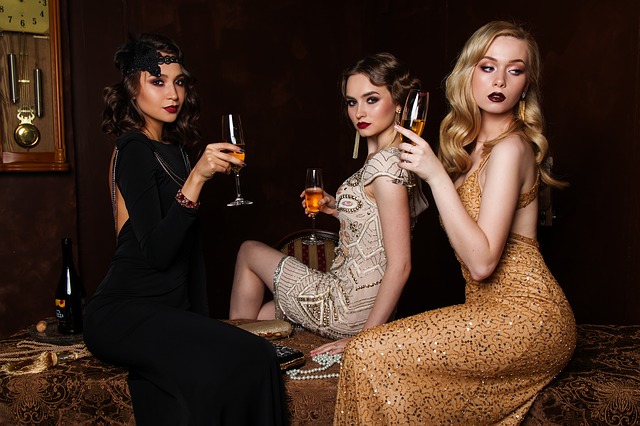 What Do You Get a Bride For Her Hen Party?
Have you ever been to a hen party? There is no doubt that they are exciting places to be. It's a massive collection of people and alcohol and entertainment, and there's a lot that you can do to help enhance the evening.
Getting a gift for the lovely lady, however, is something which all participants of the night are going to need to figure out how they do. There's a lot to appreciate, and so much to think about, which is why having some instructions on what to provide can be helpful. And with that, let's get started.
What Makes a Good Gift?
---
So what makes a gift a good one? We've all had presents in the past, but some have been decidedly less appealing than others. Did you want the new games console or a pair of socks? It's just about knowing what your recipient wants and would appreciate and going from there. Anyone can buy genetic gifts. If you've been invited to this hen party, then there's clearly a connection between you and The bride-to be which is greater than that of a normal relationship. She wants you there, so you better not disappoint on the gift front.
Great Gift Ideas
---
So let's explore some of the best gift ideas around, to try and help you to make an excellent impression for the bride when you first appear at the venue and hand her the chosen gift. There's a lot of different options that you can pick from, and they all offer you something different.
One thing that you can do for the bride-to-be is to hire her out a naked butler. As entertainment, these are exceptionally interesting and exciting, providing a cheeky dose of amusement while helping to keep the night flowing smoothly. Your bride to be would be incredibly grateful for such a gift because it allows her to focus more on enjoying her night.
Alternatively, you could consider something like a cocktail making kit or even a scrapbook of all the good times you've had together. As a gift idea, it's exceptionally sentimental, and helps them to see that even though they are getting married, the friendships and experiences they've had aren't just going to be forgotten. This can be a pretty common worry by a lot of ladies – they don't want to be forgotten by any means, and so they try and make sure that even though they are getting married, they have a good time before.
Tips For Gift Giving
---
The thing about gift giving is that it's a very exact science. We want to assume that our contribution will be the most valued and the most important, But the reality is never quite so perfect. You need to be aware that when you get a gift for someone, there are a few tips – a few things that you can do to make sure that you come across as being a good friend without being overbearing.
First of all, don't just aim for the most expensive gift on the list. It can be very tempting for people to buy something costly and then use that as a justification for how much they value their friendship. However, if you are a real friend to someone, and you value your relationship with them, you won't always go for the most expensive item but the most sentimental. If there is something which is symbolic of your entire friendship with a person and it helps to reaffirm the connection that you have, then your best bet is to take that gift and present it to them on the night.
Because the fundamental truth about gifts is that we don't respond to items which are expensive or items which are high quality. Instead, we respond to gifts which mean something,  and which have an emotional meaning as well as sometimes a practical one. A photo frame or a scrapbook or a locket with a picture of the two of you in can be an incredible way to show your love and affection for someone.
In conclusion, what you get for the bride to be at her hen party will depend on a few different things. If you are unsure as to what to do and what to give, then you need to go for something which has a deep emotional connection. You need to find something that will make them stop and smile, and not just something which they will look, at thank you for, and put in the back of the cupboard and never use. Gift Giving can be difficult and we understand that, which is why you need to be 100% sure that you're listening to your heart when you don't know what to do. Trust in the emotional connection between you and that person, and you'll find that you can't go wrong.