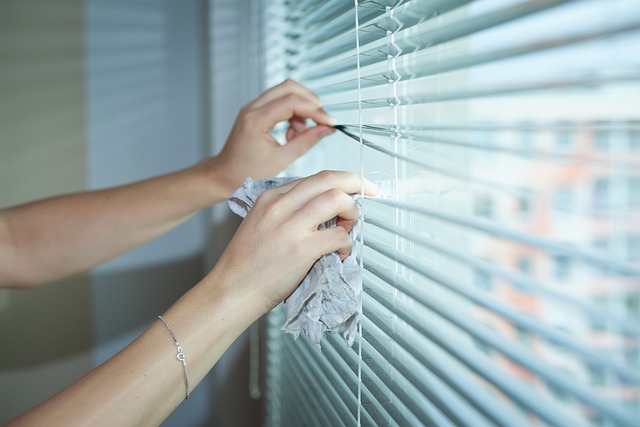 Ultimate Home Cleaning Guide to Starting the New Year Fresh
New year, new me? More like new year, better cleaning habits. If you own a home and you are planning on requesting an appraisal, or you're just someone who wants a cleaner space, starting the new year on a fresh foot is going to set you up for success for the next several months. Now that the holidays are in the rear view mirror, people have more time on their hands to get their homes cleaned and organized again. And, as we move through this year, it's important to not only do a deep clean of your home, but to also establish habits to keep things from becoming a mess again. Here is the ultimate home cleaning guide to starting the new year fresh.
Clean Out Your Fridge
Something that people tend to neglect are their refrigerators. Unfortunately, these aren't something that should be forgotten as they're meant to keep food fresh. Take a few hours to empty your fridge, toss anything that's rotten or expired, and do a deep cleaning. Place all of the items back into it and organize it in a way that makes sense. As the months go on, keep up with what's going in and out of your refrigerator.
Discard Items that Don't Serve a Purpose Anymore
When it comes to cleaning, washing the floors and cleaning the windows will only go so far. Organizing your belongings and removing clutter from your home is going to make tidying up much easier throughout the year. This is especially helpful if you're trying to sell a house in a down market and need to stay organized.  And, you'll ultimately have much less to clean. Go through every room in the house and get rid of items that don't serve a purpose and are taking up space. Whether you want to throw them away, sell them, or donate them is up to you.
Get the Carpets Cleaned
Carpets tend to house a lot of dirt and bacteria. Even if you regularly vacuum, your carpets could still contain plenty of dirt and allergens. Start the year off right by doing a deep carpet cleaning––assuming you have carpet. Start by vacuuming and then proceed to shampoo your carpets. Use a spot treatment on any stains that don't come up. If your carpets are still dirty, repeat the steps. Additionally, hiring a carpet cleaning company is an option for anyone who would rather have some help!
Scrub Bathrooms
It's easy to neglect bathrooms, especially because they're not the easiest to clean. However, the more you fail to clean your bathroom, the worse it's going to be down the road. Scrub down the showers to remove any caked on soap, scrub the grout between the tiles, wash down the counters and walls, and clean the mirrors.
Create Cleaning Lists
Once you've finished a deep cleaning, set yourself up for success by creating cleaning lists to stick to every day, week, and month. For example, your "daily" cleaning tasks might involve putting away the dishes or wiping down the countertops. Further, "monthly cleaning tasks" might involve cleaning all windows or reorganizing the cupboards. Either way, even if you do start the year off right with a deep house clean, it won't be sustained unless you keep up healthy cleaning habits!