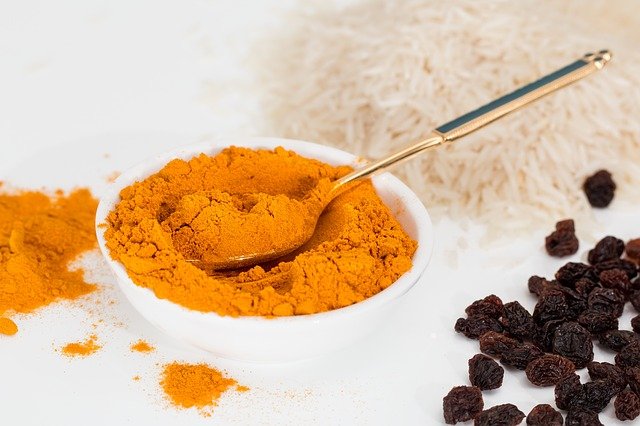 How to Incorporate Turmeric into Your Diet
Turmeric has a host of proven and purported benefits primarily attributable to the chemical curcumin. Curcumin is said to help treat depression and different kinds of inflammation. You can use turmeric to combat hay fever symptoms such as a runny nose, sneezing and itchiness.
Though the evidence is inconclusive, some folks believe curcumin can help slow down the degradation of memory and thinking skills brought about by age. One of the more popular ways turmeric is incorporated into meals is as a spice. However, this is not the only way you can ingest this crucial nutritional component.
Benefits of Turmeric
---
Making turmeric a part of your diet can help you improve both your physical and mental health. If you would like to reduce the soreness you feel in your muscles after you work out, turmeric's anti-inflammatory properties can help with that. It can also help reduce pain in those with osteoarthritis.
Another turmeric benefit you will be interested in if you're trying to improve your fitness is its ability to lower cholesterol levels. If you have a condition that causes the build-up of fat in your liver, turmeric's ability to deal with fat can help blunt its symptoms. Turmeric has also proven effective in relieving the itchiness experienced by patients suffering from kidney diseases.
Turmeric has antioxidants that will help you keep various forms of cancer at bay. There is some evidence to suggest that consuming curcumin may help decimate precancerous glands among people at high risk of developing colon or rectal cancer. You can also help boost your mood and reduce stress using turmeric. Knowing how turmeric helps your wellbeing, you may be wondering how best to incorporate it into your diet to be consistent in your intake.
Turmeric Latte
---
If you're a latte enthusiast, you can give the turmeric latte a whirl as a healthy alternative. You might be able to order a turmeric latte from your favorite coffee shop, but if you don't find it, you can whip up a cup in the comfort of your home. All you need is some almond milk, cinnamon, some maple syrup and a teaspoon of turmeric.
Turmeric Smoothie
---
Imagine tossing down a smoothie after a grueling gym session, knowing that it offers the added benefit of easing your post-workout aches. Instead of plain yogurt, you can throw in a few berries, some oatmeal, and a few pinches of turmeric to make a smoothie that not only alleviates muscular soreness but also boosts your immunity.
This method is just one way to give your turmeric smoothie a tasty twist; you can use various other healthy ingredients to make your smoothie more appealing to the tastebuds. A dash of blended spinach will add fiber, while bananas can make it sweeter for kids. Personalize it to your own preferences.
Vitamins
---
Vitamins have many functions in your body, from improving eyesight to increasing bone strength and density to boosting immunity. When flu season approaches, you will likely stock up on vitamin supplements. They can help boost your immune system and keep you from getting sick.
If you prefer ingesting your vitamins in a form more appealing than capsules or soluble pills, you might want to try out vitamin gummies. You can derive the bountiful benefits of turmeric from chewable gummies. Besides turmeric gummies providing wellness benefits, they are also delicious.
Salad Dressing
---
Combined with other complementary ingredients, turmeric can add to a plain salad dressing. A little lemon and citrus will take the edge off the turmeric flavor, and you can make the dressing thick and creamy with a splash of olive oil. Ginger will add to the fusion of flavors in the dressing while also adding to its antioxidants and anti-inflammatory properties. If you've been looking for a way to make your dinners and lunches healthier and tastier, turmeric salad dressing is the answer to your search.
No Excuse
---
With this critical spice available in such a wide array of forms, there is no reason you shouldn't make turmeric a part of your daily nutritional intake. If you would rather not have it in your food, you can take it in supplement form. You can also drink your quota of turmeric in a smoothie or latte and enjoy the full benefits.