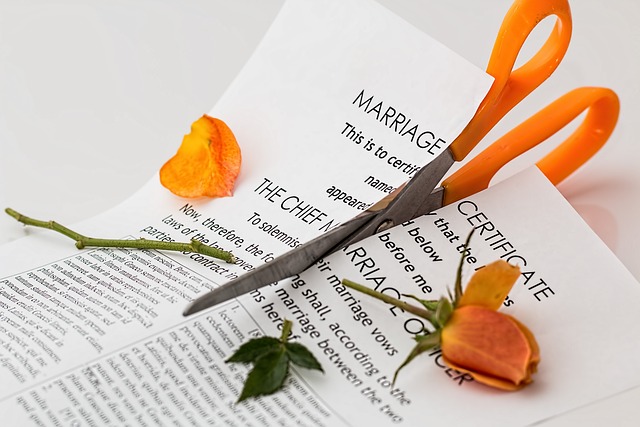 Is a Divorce Lawyer Necessary If a Couple Agrees on Everything?
Divorce is never easy, even if both spouses agree to the split. With so many things to consider as two lives once joined are separated, it is easy to be overwhelmed by it all.
Some couples decide on pursuing divorce without arguing over things like dividing up assets and custody. In such cases of uncontested divorces, there are still a number of things that must be decided to complete the divorce settlement. But some couples may ask why a divorce lawyer is necessary if they agree on everything?
First, let's discuss what an uncontested divorce is. This is a divorce that is filed with both spouses reaching an agreement on all terms, including dividing up their property, arranging for child support, and establishing spousal support through alimony.
An uncontested divorce requires the spouses to agree completely on all issues related to the divorce. There cannot be an uncontested divorce filed if the couple disagrees on even one issue.
How to Prepare For an Uncontested Divorce
When a couple agrees to file for divorce and agrees to do so uncontested, they must:
Agree on all aspects of their separation.
Document the division of all assets and debts.
Submit a signed settlement agreement to the court.
Complete and file all necessary divorce paperwork with the court.
Appear in court for a final hearing, if it is required in their state.
It would appear that filing an uncontested divorce is pretty straightforward and easy to do. There are, however, a number of important legal issues related to the filing of the divorce. You may not be fully aware of your rights and obligations under the law. So, before you move forward with filing for an uncontested divorce, let's consider why you should have a family law divorce attorney review your case.
Consult a divorce lawyer to ensure you are proceeding in your best interests
Even if both spouses fully agree on all issues related to your divorce, a divorce lawyer can ensure that you both are filing the proper paperwork and considering all of the issues that should be addressed in divorce. Even if both spouses agree on everything, it is a good idea to have a divorce lawyer review the divorce agreement to make sure that it is legally binding and will stand up in court.
There are numerous legal requirements when it comes to filing for divorce. At the very least, a divorce lawyer can ensure that you are filing all the necessary paperwork and doing so correctly with the court. It may not be necessary to ask a lawyer to represent you in court, but their legal guidance is important. With such a major life event, you want to ensure that you are properly handling the matter.
Make sure you are not leaving anything out
While couples believe they have reached an agreement on everything in an uncontested divorce, often something is left out. A family law divorce attorney can ensure that you've thought of all the necessary issues related to a divorce. An experienced divorce lawyer knows to consider all possible scenarios that spouses may encounter before and after a divorce, and can offer expert guidance to ensure these unexpected issues do not adversely impact you.
For example, even if a couple agrees to share custody of their children, they must have a plan in place if one spouse decides they want to move out of the state in the future. If this is not addressed in the divorce settlement, then the couple will be forced to go to court later to change it. This could hinder custody and visitation agreements, and could even cause problems or delays for the spouse trying to move out of state.
Issues Spouses Must Consider In an Uncontested Divorce
When filing a divorce in which both spouses agree to do so uncontested, they must agree on a number of specific issues, including:
Child Custody And Visitation: One of the most important issues that must be addressed during a divorce is who will have custody of the children and how visitation will occur between parents. Any child custody and visitation arrangement must be accepted by a judge to ensure that it is legally binding. You must determine who is the custodial parent, who must be consulted on certain subjects, how college expenses will be paid and how visitation will occur if there are schedule conflicts.
Property Division: Couples must divide up the property they acquired during their marriage. They must also ensure that whatever they brought into the marriage, they can take with them in the divorce. The property includes all assets, including property, cars, bank accounts, retirement, and even household items like kitchen appliances, furniture, and pets. Some states may require an equal division of all property, including what was brought into the marriage or inherited. Couples also must divide debts to ensure that each takes responsibility for what is either specifically theirs (like a student loan) or what they amassed during the marriage.
Child Support and Alimony: When a couple has children, they must agree on payments of child support. Most states have a schedule that is used to determine the two spouses' combined income and the level of child support that is appropriate, with one spouse paying another for the support of the children. Alimony, or spousal support, also may be necessary, depending on the state where the divorce is filed.
Retirement Accounts: An uncontested divorce also must account for any retirement savings that were acquired during the marriage. The spouses must agree on how these retirement accounts will be divided. For example, if both spouses work and have retirement accounts through their employers, they can choose to retain their individual retirement accounts. However, if one spouse did not work during the marriage, it may be necessary to provide that spouse with part of the other spouse's retirement savings.