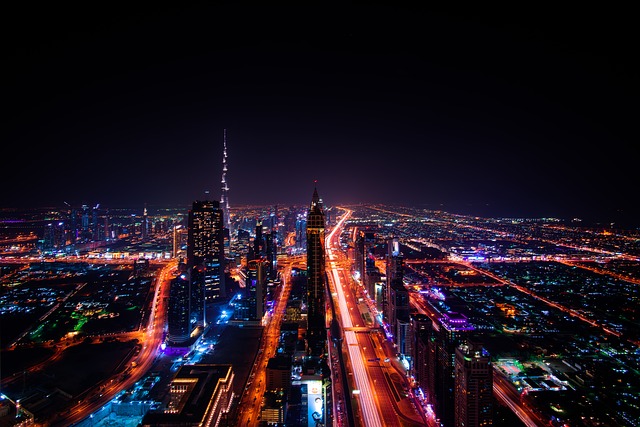 Reasons To Invest In Property In Dubai
An increasing number of buyers are considering real estate in Dubai as an investment and an option for moving to permanent residence. The metropolis attracts attention not only with a comfortable lifestyle but also with affordable housing costs. Buying properties in Akoya Oxygen can be much cheaper than similar properties in major cities in Europe or the United States. And these are just a few reasons to choose to move to Dubai.
Apartments and flats in the resort town
The region's climatic conditions are such that you can forget not only about snow or slush but also about rain. More than 345 days are sunny so you can enjoy the warmth all year round. High temperatures raise many questions, but you can adapt to them. Considering that air conditioning systems are provided even at public transport stops, the discomfort from the heat does not interfere with enjoying life.
High-quality real estate
Residential complexes in Dubai are fully adapted to modern quality standards:
the materials used do not harm the environment;
technologies are actively used to save natural resources;
developed infrastructure makes living comfortable not only inside the apartment but also in the surrounding area.
Most residential complexes have additional amenities: swimming pools, playgrounds, sports centers, shops, and cafes.
Opportunities
Dubai is suitable not only for leisure but also for work. It is located at the crossroads of trade routes between Asia, Africa, and Europe. For businessmen, the city is attractive from the standpoint of enjoying all the benefits of the free economic zone. Many companies' representatives have offices in Dubai, and registering a business allows you to receive certain benefits when applying for a residence permit.
About the Akoya Oxygen area
Construction of Akoya Oxygen started in 2013. By 2019, 16 thousand villas in Dubai were commissioned. It is planned to build several tens of thousands more residential buildings. The total area of the district is 390 hectares.
There are different types of real estate in the area. You can choose a large villa, compact or spacious apartments, or townhouses. The housing has a modern layout and a cozy interior.
In addition to residential real estate in the area, there are commercial premises and retail space. It has everything you need for a comfortable life and entertainment. Comfortable conditions have also been created for families with children. There are kindergartens, schools, parks, and playgrounds in the immediate vicinity. There are also walking areas for a pleasant stay and sports.
Akoya Oxygen has cafes and restaurants, sports clubs, grocery stores, shopping centers, pharmacies, financial institutions, and more.
Infrastructure
Akoya Oxygen has a great location. You can get to the most popular areas of Dubai from here in just 15-30 minutes.
All conditions for car owners are created here. Along with excellent road junctions, parking spaces are provided for apartment owners, and villas have their garages.
Bus routes are available for residents of the area who do not have their own vehicles that can take you anywhere in Damac Hills. The nearest metro station is 20 minutes away.
Families living here can place their children in a school or preschool childcare facility close to home. In kindergarten, education is carried out according to the Norwegian curriculum, and in school, according to the British one. Students will have to travel to neighboring areas. The nearest universities can be reached in 20-30 minutes.
For district residents, medical institutions that provide outpatient, inpatient, and emergency care are open. Medical facilities are 20 minutes away. They can receive surgical, therapeutic, gynecological, and pediatric care.
Shoppers must spend 30 minutes on the road to the nearest shopping centers. For daily shopping, there is a Spinneys Market supermarket in the area.
Economic attractiveness
Despite the convenience of the area and the developed infrastructure, real estate prices here are quite affordable. The cost of apartments in Dubai starts from AED 340,000. The starting price of villas and townhouses is AED 1.2-1.4 million. Given this area's high demand for rentals, purchasing square meters here is a profitable investment.
The most significant demand is for compact studios and small villas. Their profitability is more than 6%. Profitability for objects of a larger area ranges from 4.5 to 5.7 % per annum.
Attractions
The main attraction of the area is the international golf club. The course has an area of about 75 km and is designed for 18 holes. The club has a golf academy where anyone can learn this exciting game. The complex's territory has halls for events, restaurants, and recreation areas.
Enthusiasts of recreation on the water are waiting for a large beach. On the territory, there is a swimming pool with artificial waves. The area of the reservoir is more than 2 thousand square meters. A ball descending into the water is used to generate waves, and placed in a closed area in the center of an artificial reservoir.
Akoya Oxygen has the perfect setting for various events for locals and guests alike. Family holidays are often organized here, and everyone can find entertainment to their taste.
Sports lovers can go to the tennis school. There are also playgrounds for volleyball, skateboarding, cricket, and badminton fans.
Another local attraction is the beautiful lakes, on the banks of which you can relax and go fishing.