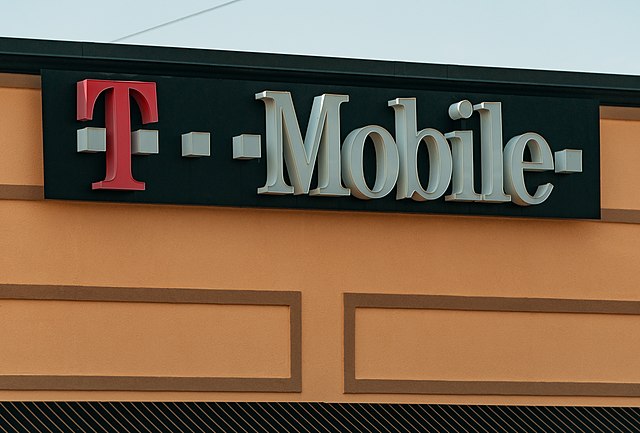 5 Reasons to Switch to the T-Mobile 55+ Plan
Are you looking for a mobile plan that allows you to talk, text, and data at unlimited levels for a fairly low price? One of the things that most customers are aware of in this smartphone market is that there aren't many mobile plans that cost less than $60 per month.
Thankfully, you are 55 years old or older; T-Mobile offers its clientele an affordable alternative to all the other pricier plans on the market.
In addition to refraining from charging clients any overage charges, these plans do not include long-term contracts, and they provide clients with high-tech bonuses such as 5G coverage, mobile hotspot usage, and international coverage.
If you are currently in the market for a new phone and mobile plan, here are the T-Mobile 55 Plan Pros and Cons, along with reasons to switch over to this cellular service.
T-Mobile 55 plans pros and cons
T-Mobile 55 Plus Plan Pros
For those in the market for a new mobile plan, there are a few great reasons to switch over. First, T-Mobile offers its clients a series of plans that are unlimited talk, text, and data.
Not only are these items unlimited with 5G access, but they are fairly cheap – starting as low as $27.50 per month per line. As a result, T-Mobile is often considered among some of the most affordable providers. Second, T-Mobile offers discounted plans to seniors in every state, unlike other providers such as Verizon and AT&T.
Third, T-Mobile's Unlimited 55+ plans do not require that clients purchase a long-term contract. In addition, these plans do not go up in price each new year. Fourth, unlike some of the other phone plan providers, T-Mobile's senior plans offer their clientele unlimited data and texting abroad — particularly in Mexico and Canada.
Fifth, T-Mobile remains one of the only providers to offer their clients 5G data and mobile hotspot usage. And finally, if you are looking for more discounted lines, T-Mobile is the provider for you as it offers as many as four discounted lines as part of its Unlimited 55+ plans.
T-Mobile 55 Plus Plan Cons
While there are plenty of pros to changing over to T-Mobile Plus Plan, there is one con – that is, on one of its Unlimited 55+ plans (Essentials 55+ plan), it will cost clients approximately $40 per month for multiple lines. While this is still cheaper than most providers, or at the very least lower than average, it is still pricey.
Coverage with T-Mobile
Like most people in the market for a new service provider, it is important to consider coverage. Following its merger with Sprint, T-Mobile now provides its users with really impressive coverage in both the United States and abroad. That said, while most urban and suburban areas have great coverage, at times, rural and remote customers do have challenges.
Shopping with T-Mobile
Another bonus that customers comment on is the lack of additional products and services that are marketed to them. Unlike Verizon or AT&T, T-Mobile clients do not need to worry about having other products or bundled services sold to them, such as internet, cable, or a landline.
When this does happen, it can be confusing, and you may need to do additional research to determine if you are being offered a competitive price or being upsold on services you really don't need at this time or ever. Thankfully, T-Mobile's offerings are only wireless.
In addition to this issue, T-Mobile is also beneficial because all of its interactions – whether online in a live chat or over the phone with a representative – are informative, friendly, and conversational.
When purchasing a T-Mobile plan, one of the downsides, however, is that if you are in the market for one of the company's 55 and older plans, they cannot be purchased online unless you have a customer service representative helping you out. The reason for this is that you will need to verify your age with an agent.
Benefits with T-Mobile 55+ Plan
Aside from price and plan elements, there are a variety of reasons T-Mobile plans are beneficial.
First, these plans offer clients a scam shield that helps combat the issue of robocalls. If you are a T-Mobile customer, you will be able to download the company's Scam Shield app for free, or alternatively, you can upgrade to Scam Shield Premium for a small fee.
Second, T-Mobile offers its clients special promotions and discounts on its "T-Mobile Tuesdays," such as free Postmates delivery.
Third, T-Mobile is great when it comes to clients that are international travelers. If you qualify as such and are using one of the Unlimited 55+ plans, they offer a tremendous amount of texting or texting and data.
This is especially true for service throughout North America but not just in the United States – as in the case of Mexico and Canada.
Fourth, now that the market is geared toward streaming, one of the benefits of T-Mobilize is that the company's Essentials 55+ and Magenta plans offer customers unlimited standard definition streaming. This includes the use of a basic Netflix plan on one screen in standard definition.