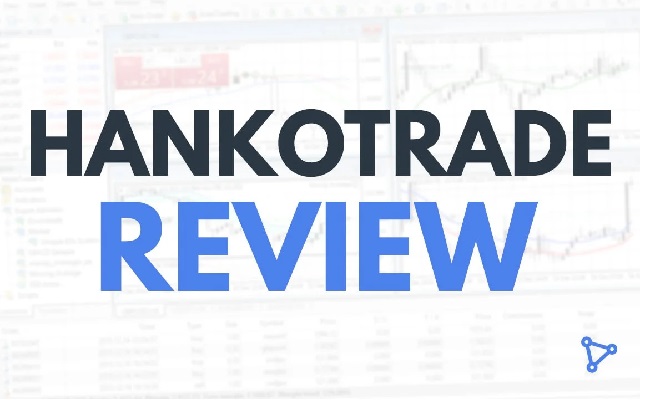 Is Hankotrade a Scam? Detailed Review of Hankotrade for 2023
Is Hankotrade a scam or a legit broker? Find out in this review.
A correct choice of broker can do wonders for you in the trading market. However, you might suffer in the market if you fall for an incompetent broker. Traders need to understand that brokers not only give access to trading platforms but are responsible for their asset's safety.
Hence, never take the important decision of selecting a broker lightly. Ensure to research every broker you shortlist and ask for reviews on authentic trading forums.
We might have something for you if you have shortlisted Hankotrade as your potential broker. Today's Hankotrade review will walk you through Hankotrade's features, trading instruments, account types, fees, leverage, etc.
What is Hankotrade?
Hankotrade is a multi-asset broker registered in Seychelles. Hankotrade aims to provide its clients with a great trading environment that helps them seize profitable opportunities and avert serious risks on time.
The broker was established in 2018, and since its inception, it has delivered its services to many retail and institutional clients worldwide.
How Many Accounts Does Hankotrade offer?
Hankotrade offers 5 trading accounts to its traders. The infra paragraphs discuss the characteristics of each account in detail.
1. STP Account
STP is the basic account type offered by the broker which requires a deposit of $10 to set up. Traders can choose to trade in various markets through this account. The spreads on this account begin from 0.7 pips.
The best part about this account is that it's commission free. Hence, traders do not have to share their earnings. Moreover, traders can enjoy a leverage ratio of 1:500.
2. ECN
ECN is the zero-spread Forex broker account offered by Hankotrade. One of the major benefits you can avail of by trading on this account is that you can easily enter or exit the market without the fear of levying additional costs on your account.
To open this account, traders need to deposit $100. The commission charges on this account are as low as $2 per side per 100K traded with a leverage ratio of 1:500.
3. ECN Plus
ECN Plus is a similar account type as ECN, with the exception of commission and deposit requirements. The deposit requirement on this account is $1,000, which might appear higher to many traders. However, with this account, traders can enjoy 0 spreads with a commission as low as $1 per side per $100K traded.
Apart from low commission, traders can also avail of the leverage of 1:500 to
4. Islamic Account for Muslim Traders
Hankotrade respects the religious beliefs of its broad clientele and strives to accommodate them. The broker provides all the 3 mentioned accounts without swap fees to its Muslim traders.
Muslim investors and traders can select their preferred account type without facing the issue of going against their religious laws and beliefs.
5. Demo Trading Account
A demo trading account is often considered a practice tool for new traders. However, advanced traders can benefit from it by backtesting their strategies and learning about its outcome.
Using a demo account as a testing ground can save traders from severe losses and allow them to tweak changes in their strategy for better results.
Which Hankotrade Broker Account is Suitable for Beginners?
Hankotrade's STP and ECN accounts are great for beginners. STP requires a deposit of $10 with 0 commission. Newbies can access various trading instruments and get the know-how before depositing a huge sum.
ECN account is ideal for individuals who have an idea of the trading world; the zero spread Forex broker account, along with low commissions, makes trading an exhilarating experience for them.
Does Hankotrade Provide Negative Balance Protection?
Negative balance protection is an excellent feature that safeguards traders from making their account balance negative. In tough market conditions, traders can lose all their money and become debtors to their brokers. However, with negative balance protection, traders do not have to worry about paying their brokers.
In case of a zero account balance, the trader can fund his account and start trading again. Hankotrade is aware of the potential risks of the market and how they can affect the traders. Thus, it provides a negative balance protection on all its trading accounts. Read the following Hankotrade review posted on Trustpilot.com.
Hankotrade's Introducing Broker Program
Hankotrade has initiated a program that rewards existing customers who bring new traders to their platform. 'Introducing Forex Broker' is an affiliate program through which traders can earn a commission by referring Hankotrade to their friends or family to open their trading accounts.
Customers would be eligible for a commission when their referred clients earn from trading. Hankotrade is one of the few brokers that provide up to 40% commission on its affiliate program.
How to Become an Introducing Broker?
Becoming an Introducing Broker for Hankotrade is a no-brainer. Interested individuals need to follow simple steps to sign up for this program.
The first step is registering with the broker by filling out a form.
The next step is to verify your account by entering the OTP code provided by the broker on your email address.
After the verification, the broker will provide you with a link that you can use to invite your friends to sign up with Hankotrade.
When a person signs up with a broker and initiates a trade using your affiliate link, you'll get your share of the commission from their trades.
How to Connect with Hankotrade?
You can connect with Hankotrade via these channels:
An online form on their contact us page.
Traders can also connect over a call using the number mentioned on the broker's website.
Hankotrade's customer care agents can also be reached via an email address displayed on the website.
One of the quickest and easiest ways to connect with brokers is through the live chat feature on their website.
The Verdict: Is Hankotrade a Scam Broker?
Absolutely not. In fact, hankotrade has earned a good reputation in the trading world and received many positive reviews for its services. Many pro traders have recommended it to new traders. The low commission charges and tight spreads make this broker an ideal choice to enter the trading world.
Considering all these factors, it is safe to say Hankotrade is not a scam. You can log in to popular trading communities for more information about this broker. You can also sign up for a demo or STP account to get a taste of what's in store for you with Hankotrade as your trading broker. If you are satisfied with the broker's performance, you can request the customer care team to upgrade your account.