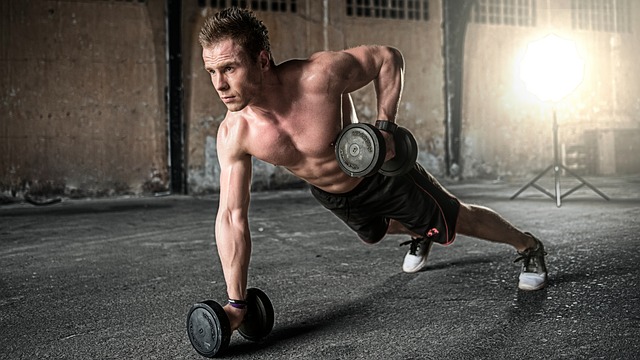 5 Types of Ads to Use A Male Model In
Unlike many other careers, modeling has traditionally been dominated by women. However, male models such as Tyson Beckford, Gabriel Aubry, and Sean O'Pry have all made a name for themselves in the modeling world. There are many up-and-coming male models, such as Robbie DeRaffele, who will soon emerge in the industry. Keep in mind, it's a tough industry to crack and requires a tough personality that can handle a lot of rejection and criticism.
We listed 5 types of ads to use a male model in.
1. Fitness Ad
---
Body type matters more than measurements. Male fitness models should be lean and fit, with firm muscle tone. Men range in height from 5' 10″ to 6' 3," and taller.
In addition to in-shape bodies, fitness models also need to be attractive and healthy-looking, with great skin, glossy hair, and a beautiful smile. Fitness models need to have a commercial, marketable look that appeals to a wide range of clients and consumers.
2. Underwear Ad
---
Not every underwear model is built like a bodybuilder. These days, models come in all shapes and sizes. However, it's important to be healthy and intentional about your look. Whether you're going for skinny and toned, bulked up or large and masculine, a gym membership will help you maintain your desired appearance.
3. Fashion Ad
---
Male editorial models are generally 6 foot to 6 foot 3 inches tall, wear a 40 to 42 jacket have and a 32-inch waist. In order to become a fashion model, it's important to get some great photos of yourself, both in and out of makeup.
4. Commercial Ad
---
You can be any height, shape, and age to become a commercial model. As with any other career, becoming a commercial model takes commitment and investment.
It is advisable to invest in a professional photoshoot to gain commercial head shots and full-lengths for your portfolio.
5. Parts Ad
---
Body parts models are needed to model things such as watches, hand creams or shoes. Becoming a body parts model can be competitive, but a lucrative way to make a living. The most commonly modeled body parts are feet, hands, and legs. There may be some need for eye and neck models. Your hands should have long fingers free of scars, blemishes or large pores. You also should maintain perfectly groomed fingernails.
No matter what your height, age or size, there is a place for everyone in the modeling business. Figure out what type of modeling you're best suited for, have a portfolio of professional photographs geared to your niche, and then go for it.