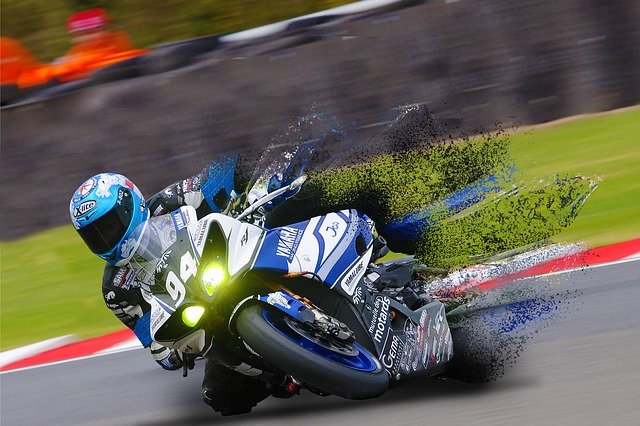 5 Reasons Why You Need a Dirt Bike Helmet
Dirt bike injuries are the worst kinds of injuries. Mud, stones, trees, and even hills and cliffs – any of these can become a danger and end up injuring you. No wonder it is essential to wear your protective biking gear such as helmet, boots, goggles, gloves, chest protection, neck brace, and elbow and knee pads to save yourself from such injuries.
If you want to compromise on anything while buying protective gear, ensure it is not a helmet. This gear protects your brain, the most vital part of your body. Injuries in the head are fatal, and if you do not wear a helmet, you are at a higher risk of falling prey to them. Head injuries may also lead to brain damage and, unfortunately, loss of life in some cases.
Investing in a high-quality helmet can help. Fox Helmets make up for one such option and can be used while racing or on any rough terrain. Here's why a specialized "dirt bike helmet" is the essential protective gear you need during your dirt biking spree.
Extreme Protection for Head and Brain
The most obvious reason for buying a helmet is that it protects your head and brain. As stated, head injuries are fatal and may lead to death. Protecting your head from such injuries is vital. Besides this, a dirt bike helmet also protects your face from dirt, mud, and debris while riding.
Such types of helmets also come with a provision for goggles. Thus, you can wear your sunglasses and protect your eyes too.
Defense Against Harsh Weather
Experiencing harsh weather conditions while dirt biking is common. After all, you take your bike everywhere, including jungles, rough terrains, dry race tracks, and rough roads. Some weather conditions may be adverse and obstruct your vision, increasing your susceptibility to accidents.
Helmets keep your face dry in the rain and warm in the snow. This accessory also protects your skin from the harmful UV radiation of the sun.
Helmets are Fashionable
If you are fashion-forward, why not buy stylish protective gear, including your helmet, and create your style statement while biking?
Dirt bike helmets come in different shapes and designs printed on them. You can choose from among the colours, shapes, prints, and other factors to show everyone a glimpse of your personality. You can also add more than one piece into your collection and keep changing it frequently during your bike riding sessions.
You Obey the Laws of the Road
When you wear a helmet, you obey the law and set an excellent example for others to follow. Many provinces and states have introduced laws that make it mandatory for riders to put on all the essential gear while riding.
Not following this law will lead you to trouble. You may be partially guilty and forced to pay a hefty fine. Wearing a helmet also lets you set an example among the kids, who often follow the example of their elders.
Increased Visibility to Others
While being visible during the daytime is not an issue, the visibility decreases when riding during the night. The factors such as cliffs and trees reduce your visibility to other dirt bikers.
Wearing a helmet increases your chances of being seen by your fellow riders. You can buy any bright-coloured helmets and increase your visibility on the road. Some helmets also include in-built reflectors.
Takeaway
Dirt bike helmets are not the same as regular ones. They have different weights and materials. They include vents to give your face a consistent temperature. These vents reduce sweat and prevent your goggles from getting foggy. Ensure that you invest in a good-quality dirt bike helmet to enjoy useful features. Never buy a used helmet and store your gear in their bag.