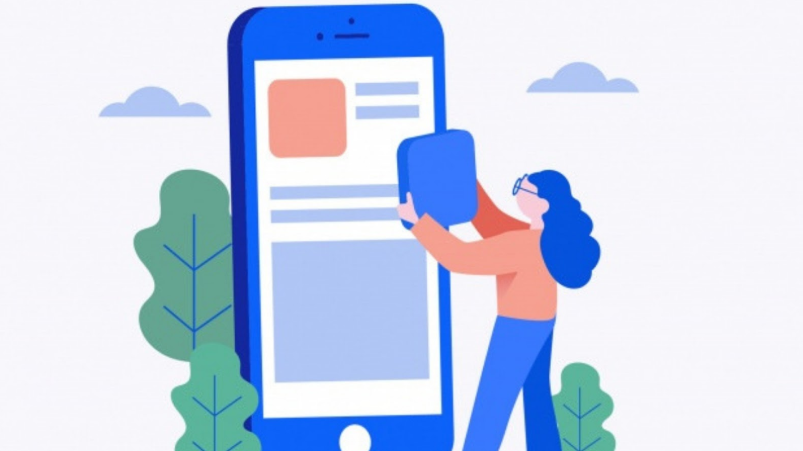 7 Ways to Accelerate Your Mobile App Development Timeline
The mobile industry is flooding exponentially. Hundreds of mobile apps enter the mobile market every single minute. In fact, ten mobile apps would have been submitted to the App Store while we are discussing this point here.
In such a fast-paced industry, if you are going slowly and smoothly with hire a mobile app development company and build a mobile app process, you are already lagging behind. By going with this approach, you might end up losing the right market opportunities and doing a profitable business, which signifies an inordinate wastage of time, money and efforts.
So, it is necessary to speed up your application development process and enter the app market at the earliest. But, at the same time, it's not wise to skip phases of the app development lifecycle or compromise on the quality factor – provided no user would be ready to invest their time and money into an application that is average compared to other 'wow some' applications available in the market.
Does this seem like a deadlock to you? Wondering how to enhance the app development process speed while ensuring higher quality and performance?
While there can be multiple ways to enjoy the best of both the world and gain higher ROI in the mobile market, I suggest considering the following 7 pointers religiously.
Plan Before Execute
---
Believe or not, there are various people around who have decided to enter the mobile market but have no clue what type of app they want. They simply ask the reputed mobile app development companies to develop an app like Uber for their industry or create an Instagram-clone app.
This lack of proper information at both ends increases confusion, making it difficult for both the parties to stay on the same page. A consequence of this is that most of the app development time gets wasted upon irrelevant features and discussions.
So, it is extremely important for you to have a clarity of the type of application you want to create. When you have a sound knowledge of what challenges you are facing with an existing system, what is the market scope, who your competitors are,  and what features you want in your application, you can easily share the information with the developers. But at this stage, you will have to ensure that they understand and work as per your idea, which would ultimately lead to less risk of maintenance and changes in the plan, and of course, multiple calls and meetings during the whole mobile applications development process.
Develop Low-Fidelity Wireframe
---
A wireframe is a vital mobile app design phase which cannot be missed out. But, you can cut down the associated timeline by replacing the high-fidelity wireframes with low-fidelity wireframes.
The Low-fidelity wireframes will enable you to portray your idea on the computer but with less yet primary details and associated workflow. This will reduce the time required for building the wireframe as well as make it easier for the mobile application development companies to begin with a clear and concise idea, which will eventually result in faster execution of the plan.
Invest in MVP
---
Developing an MVP (Minimal Viable Product) is another popular method to accelerate your app creation process. In this process, you focus on the prime features of the mobile application and launch a mini-version of your app rather than submitting a fully-fledged app in the App Store.
This approach will cut down the app development cost and time and build your market presence at the earliest. It will also enable you to gain deeper insights easily and effortlessly and update your app idea accordingly. In a nutshell, MVP development will assist you to build a market-centric application and get higher profits.
Go Agile
---
When it comes to mobile app development, going with Agile methodology is also an effective method to speed up the timeline. In this methodology, the complete development process is divided into numerous submodules, which are treated as individual entities.
These submodules are assigned to different teams, empowering them to work on all the modules independently at the same time. Also, the submodules are tested and updated after every 2 weeks of sprints. This results in getting more work done in the least possible time with higher productivity, which eventually means lesser time to complete the development process.
Consider Native Design
---
Experimenting with newer design elements to add a surprising element to your app is a nice idea. It gives a fresh and unique look to your application. But, it can lead to confusions and complications during the development process. So, it is better to perform extensive market research, discover what design elements (tab bars, navigation, menus, etc. ) are commonly used and adopt only those basic elements into your app design. This will facilitate smoother and faster interaction as well as make the customers accustomed to the app look and feel.
Execute Automated Testing
---
Another impressive method to speed up your app development timeline while ensuring app quality is Automated testing. The process enables you to test your application over multiple devices in a single run by employing tools like Appium, Selenium and Test Studio.
This saves hundreds of hours required for testing the app manually as well as ensure a higher level of testing which implies that a bug-free app can be achieved without extending your application development time.
Outsource Non-Core Features
---
Last but not least, outsourcing app development can also help in building your app sooner. When you code the core features in-house and outsource the non-core features to some mobile application development companies, you get double the work done in a limited time. Besides, you also find more time to work on the limited assigned tasks, which improves the app code quality and aids you to launch a valuable app.
Now as you know different effective tips to enhance the speed of your app development process, plan accordingly. Make a successful app development strategy to meet the stringent deadlines and get ahead of the competition without making a hole in your pocket.