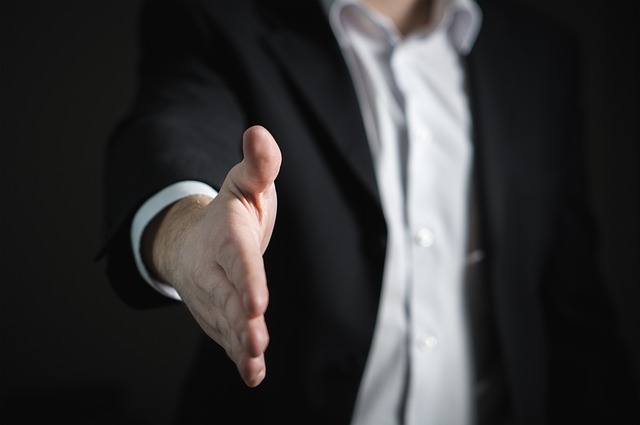 B2B Sales Lead Generation Techniques from Website Visitors
What's the point of spending all those resources in building an incredible product if no one has heard of it?
Even if your engineering team has hit it out of the park, your customers aren't just going to find you automatically.
A well-oiled marketing campaign is the difference between smooth growth and a desperate grind to make sales.
For B2B companies engaged in professional services sales, for example, inbound marketing can be a crucial growth channel in building visibility and attracting relevant traffic to your site.
Inbound marketing can be referred to as the process of attracting potential customers to your products or services via techniques like content marketing, social media marketing, and search engine optimization.
If you're operating under the assumption that B2B marketing is largely dependent on referrals and traditional outreach mechanisms like cold calls and trade shows, then we urge you to reconsider.
Google surveyed 1,500 business leaders and discovered that more than 70 percent of B2B buyers consumed anywhere between two to eight pieces of content before an eventual purchase.
This means executives and decision makers actively use the internet, scour social media feeds, and watch videos online to determine the best fit for their organization's needs.
Hence if you're not leveraging your website for B2B sales lead generation then you're effectively negating a big chunk of your potential customers.
Is that an approach your CEO will be happy about?
What lead generation techniques can I use?
Okay, so you're sold on the importance of leveraging inbound marketing techniques for your company.
The question is, how to get these efforts off the ground?
You might be completely new to the space so here are a few best practices you can use:
1. Blogging
---
As referenced in the chart above, SEO accounts for the largest source of B2B leads.
So if you're not analyzing relevant keywords for your business and trying to drive traffic with long-form content that leverages those keywords, you're in serious risk of fading into obscurity.
Your blog can serve as a repository of content — which gives you the opportunity to constantly link to it via your social channels and influencer outreach.
It's important to state here that blogging should be considered a long-term strategy. As Hubspot explains, it's usually your older posts that account for the majority of traffic to your site.
As long as your content is relevant, timely, and actionable; it will keep attracting visitors to your site.
Business blogging should concentrate on understanding your target consumers — also known as a buyer's persona — and attempting to solve their problems or common search queries.
2. Paid search campaigns
---
Let's take the example of professional services sales. Companies in this niche are in the business of selling their expertise to other organizations.
Some examples of professional services include management consulting, tax services, or accounting.
Smaller organizations will know that the industry heavyweights — EY, Deloitte, PWC — are extremely well-entrenched and have websites with high domain authority.
Snatching away leads from them is no easy task.
If you're trying to rank on the same keywords as these goliaths, a better strategy would be a pay to play.
What this means is that you would set up a paid search (also known as PPC) campaign within Google using their Adwords engine.
With PPC, your landing page will appear on top of google the next time your potential customers search for those keywords.
Yes, you're paying for that and it's an expensive strategy. But, B2B leads are worth a lot more than B2C ones and the long-term value of closing even a few sales could be significant.
3. Building a credible website
---
We've tried to explain how your digital properties are now the face of your brand. And if your website is stuck in the stone age, your customers will assume that you are too.
Researchers at the Missouri University of Science and Technology found that it takes less than two-tenths of a second for a person to formulate a first impression of your company when they first land on your site.
And that's the thing about first impressions – they stick.
Give your website a professional makeover. Invest the money now so that you always make an impression on the first impression. Lastly, make sure your site is optimized for mobile or all those SEO efforts will be to naught.
Remember: you're trying to sell to other executives. They want to work with professionals and not sloppy partners who seem casual and disinterested.
An interesting fact to keep in mind: 42 percent of B2B marketers in North America say a content marketing strategy is extremely important in their lead generation efforts. 50 percent want to increase budgets year-on-year.
So, what are you waiting for?