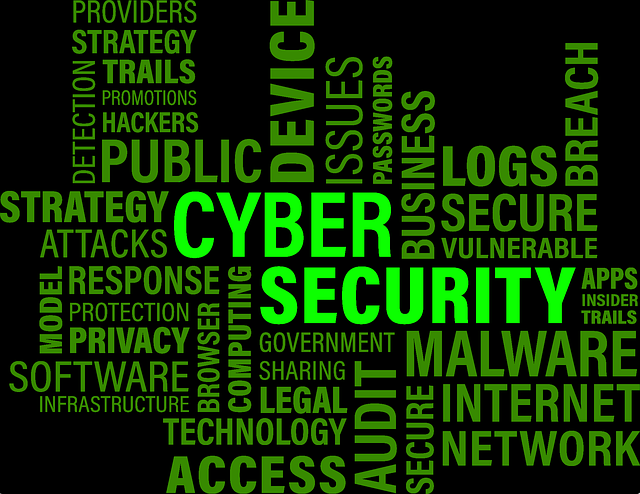 8 Best Practices in Cybersecurity
In the business world, it is all too easy for IT security practices to be overlooked. But this can be at the expense of the many businesses that are the victims of cybercrime every year. The UK has been subject to 159 million data breaches since 2013, and research carried out by IBM showed the average cost of data breaches to be £3.1 million on average. This should be a concern for businesses of all sizes, as figures from Statistica show that 40 percent of small businesses had experienced cybersecurity breaches or attacks in 2019. This can be compared with 60 percent of medium-sized companies and 61 percent of large companies.
As a city that leads in tech industries, London cybersecurity companies are not difficult to locate. However, it is also essential to ensure that the company you choose offers services of the highest quality.
Develop a security policy
---
When IT security is carried out within an organisation in disjointed solutions that do not give consideration to the bigger picture, the result will be a lack of coherence. Cybersecurity should be a part of a policy that is integrated into the business strategy, and protocols should be made for every area of business.
Policies need to account for such things as cloud computing, security audits, IoT, data backup and social media security. They also need to address potential areas of weakness, which may be found in new media and technologies.
Backup regularly
---
Backing up data is an important practice to prepare against cyber attacks and other types of data loss. Guidelines commonly recommend for backups to be carried out from between once a day and once a week, with higher frequency bringing a higher level of security. Frequent backups also help organisations achieve compliance, as up-to-date information always needs to be made available.
It is best for on-premises backups to be stored at a distance from business operations, to prepare against disasters. All data should be stored with full encryption and backup duties should be shared by several people.
Access control management
---
Many data breaches originate from insiders, which means access should be supervised and controlled to prevent unauthorised intrusion into the network. Privileged access and third-party access management can be used to limit the individuals who are given access and the levels of access they are granted.
Access to sensitive data must be closely controlled to minimise the insider threat, so the principles of privileged access and network security management can be used to control access more carefully. The activities of third parties, such as contractors, consultants, business associates and vendors, must also be monitored and regulated.
Use only up-to-date equipment
---
Systems that have not received required updates can represent a large area of vulnerability for organisations, as they are weaknesses to be exploited by hackers and malware. All areas need to be kept modern and updated, from firewall devices to network routers. System monitoring needs to be carried out regularly and updates should be applied to software as soon as they are available.
Implement endpoint security solutions
---
The security between endpoint devices and their bridging to a network is referred to as endpoint security. Client devices can include laptops, mobile devices or other wireless devices that are connected to a corporate network, and these can pose a significant security risk.
Endpoint security solutions include anti-malware, anti-spyware and antivirus programmes, application control, browser isolation, network access control and URL filtering. These can all be handled with a single software solution, but it needs to have wide coverage and be appropriate for the individual organisation. It also needs to be monitored and updated on a continual basis.
Manage your passwords securely
---
When passwords are too simple or easy to guess, brute force attack software can apply various combinations and break through them with relative ease. For this reason, passwords need to keep the highest levels of security to maintain security. Password generators are one way of achieving this, finding the strongest passwords with combinations of upper- and lower-case letters, numbers and symbols.
Password managers, such as Dashlane, can help to change passwords on a regular basis. Authentication should be applied to the strongest level, which is currently multi-factor authentication. This adds extra protection in the form of a phone call, SMS message or security token, and should always be applied where sensitive data is used.
Network security governance
---
With a network security governance structure that is clear and easy to follow for employees and cybersecurity analysts, potential threats can be identified and steps can be taken to combat them. In addition to a cybersecurity policy, a network security governance structure will help to manage and maintain a clear cybersecurity system.
Following best practice guidelines from regulatory authorities, such as DSS, PCI, ISO and HIPAA, can assist in cybersecurity governance. Cybersecurity needs are particular to every industry, and risks can be country specific. Risk assessment should be carried out on a regular basis, both to avoid data breaches and the fines incurred through failing to meet compliance regulations.
Train and Track your Employees
---
With data breaches and cyber threats occurring daily and in a variety of ways, it is essential that employees are adequately trained. This means not only training in the practices used to combat cybercrime, but also an education in the importance of these actions.
Phishing accounts for 90 percent of all cyberattacks on small businesses, so all employees need to understand how these threats work as well as the damage they can cause. It should not be assumed that employees are well informed on the dangers of cybercrime, so the potential threats, the potential losses and the best practices should be made clear.
Apart from training, employers must take a cautious approach towards employees as most of the data leaks tend to be an inside job. The threat of corporate espionage is real and could have devastating effects. One effective way to keep an eye on employees is through monitoring their digital correspondence and whereabouts. Investing in the employee monitoring app could be of great help. You could install in on the company cell phones and ensure that your employees are not leaking information, going to websites that could maliciously attack your system, wasting time on social media, or possibly involved in a scam or anything illegal/suspicious. The app tracks text messages, calls, emails, and even locations.
Say there are some areas at the company where the entrance of non-authorized personnel isn't allowed, you can make sure that no one is bypassing the restrictions. See that you mention about the monitoring of devices in the employment contract.
Cybercrime is a huge threat to the world, and globally it even represents a greater transfer of wealth than the trade of illegal narcotics. This crime is growing fast every year, so all businesses and individuals need to be made fully aware of the risks, as well as the best ways to deal with them. We may all fall victim to cybercrime at least once, so the best we can do it to be prepared.