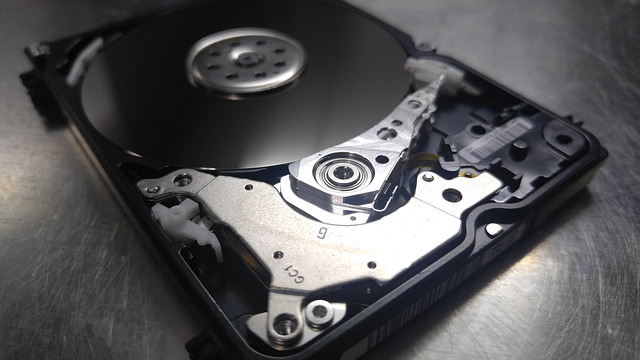 The Best Free Reliable Backup Software – AOMEI Backupper
AOMEI Backupper is a reliable and free backup software that helps you back up all your files and folders, hard drives and system partitions. It also comes with many advanced features to keep your Windows system and data safe. Even if you are a user that use this software for first time, or you are a tech newbie, you can easily operate this AOMEI Backupper without any hassle. Its main options are "Backup", "Clone", "Restore" and "Utilities". It can help you to back up all your data and allow you to recover all your important files and data even if data loss occurs due to an emergency such as a system crash. All the process is also extremely easy and fast.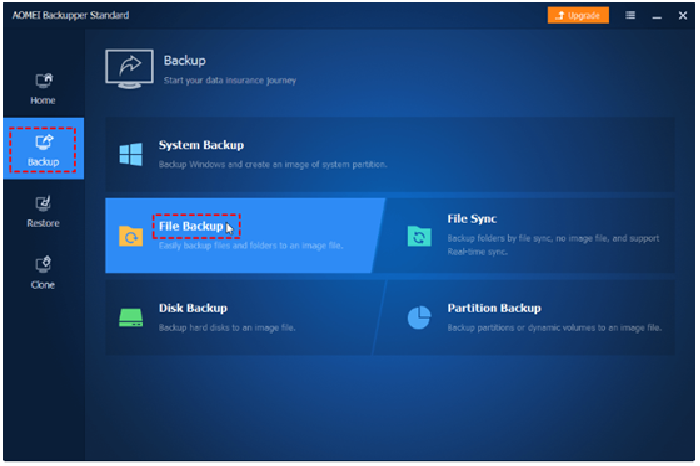 AOMEI Backupper Standard Edition & AOMEI Backupper Standard Edition
---
AOMEI Backupper provides multiple versions according to the different needs of users. We all know that there are many features that are not available to the free users and available to the paid users. If you just want to back up a few important files, the free standard version can meet your needs. If you choose AOMEI Backupper Professional Edition, you will have more extra features not available to the free users. As a professional user, you can easily save more files with more storage space without any problems. It can also help you to freely switch disks between GPT and MBR partition maps, switch between dynamic / basic drives and logical / primary partitions, allocate free space between partitions, and more.
Of course, I want to recommend AOMEI Backupper Standard version for new users so they can better understand the software. Once you are completely satisfied with this version, you can start using AOMEI Backupper Standard Edition without any doubt.
Reasons to Choose AOMEI Backupper
---
Free to Use
AOMEI Backupper Standard is completely free, is easy-to-use and powerful. You will get a complete solution for desktop and Windows laptop data protection and disaster recovery solutions that can easily perform real-time synchronization of files and folders, incremental and differential backups, and create a bootable for bare metal computers, clone disk drives for upgrades and migrations, and scheduled backups.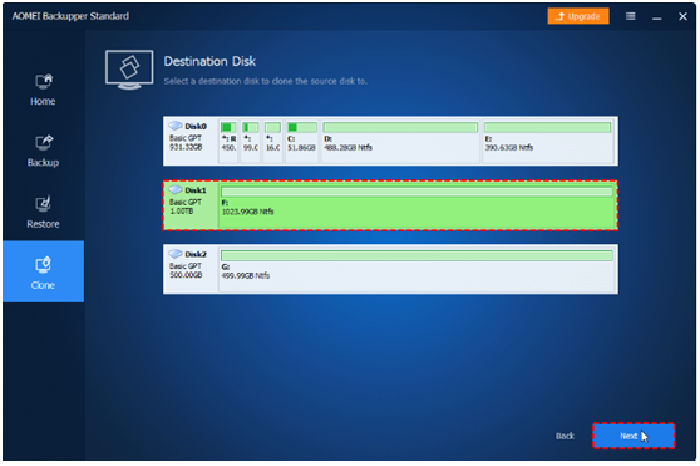 Availability of Free Utilities
By using this software, you can use a range of free tools including OneKey Recovery, PXE Boot and vrBackupper to move, Oculus games backup and recovery.
Free Lifetime Upgrades
All paid versions provide users with free lifetime upgrades. Whenever AOMEI releases any new version, it takes only a few simple steps to complete the upgrade to get new version and enjoy new features.
Safe and Secure
Download it from the AOMEI website and order product is very secure. Your transactions will be protected by 256-bit SSL which is highly secure. And if the product you purchased does not meet your expectations, you can easily take advantage of the company's money back guarantee to request a full refund.
The Features of AOMEI Backupper
---
Simple user interface
NAS knowledge base
Backup and restore
Email notifications
Image deployment
System migration and hard drive clone
Windows 7 backup, clone, and restore
Free backup, clone, and restore
Hard disk imaging software
AOMEI one key recovery
PXE Network boot tool
The Bottom Line
After I tested both AOMEI Backupper Standard and AOMEI Backupper Professional Editions, I found that it should be one of the best data backup software on the market. I strongly recommend that you can fully take advantage of the free version to back up your data and keep your data safe forever. There are a number of customized options during the backup process, including file compression options, precise scheduling and encryption. In a word, AOMEI Backupper is a reliable backup software for new backup users and professional users. If you are looking for more backup features, you can try the professional version. Still worried about losing your important data?Try it and back up your files now!