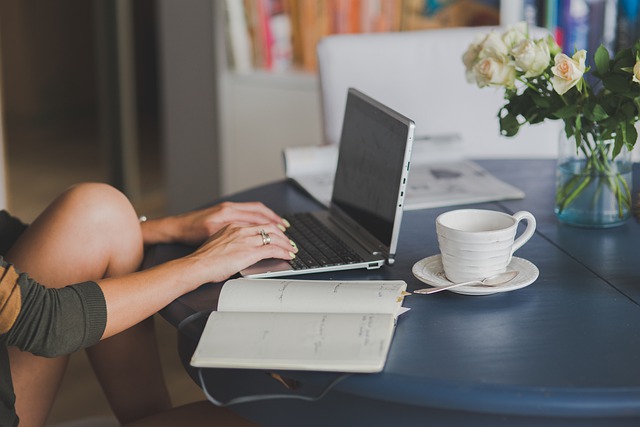 The Best Ways To Make Money When You Want To Be A Digital Nomad
There are a lot of people looking to become location independent and live life on their own terms. People are fed up with office politics, long commutes, and having every day feel exactly the same as the last. This is why the digital nomad trend is rising all the time.
With a laptop and internet connection you can work from anywhere you like. Whether it is working for a company, doing freelancing, or running your own business you can make money while seeing the world. There are a few things you need to figure out first, however. For instance, there are less romantic things to work out such as getting a ​​Cigna International Health Plan and figuring out visas.
Last but not least, you also need to figure out how to make money so you can become a digital nomad. In this article, we will go over several popular ways that you can make money while traveling the world.
Blogging
Although it isn't as easy as it used to be, blogging is still a great way to make money. There are so many topics that you can choose from and build up a site around that will pay you more than enough to travel. The key is to treat your blog like a business and this way it can pay you as much or more than a full-time job.
The key is to have a monetization plan from the beginning. This will help you decide on a topic to blog about since there are so many to choose from. You can monetize the blog with ads, but there are more profitable ways to make money.
The two methods to make the most money are to use affiliate marketing platforms or to sell your own digital products. The first involves joining some affiliate marketing networks. When you are a publisher for a network you will receive a unique tracking code. When you place a link with the code on a blog post and somebody clicks it then this click is tracked. If there is a purchase made within the set time period you get a percentage of the purchase price.
The most common network is Amazon which is a good place to start. Since just about everybody shops on Amazon and trusts it is very easy to start generating money right away as soon as you get traffic. There are others that pay better commissions but are harder to convert into sales.
The second method is to create a digital product of your own to sell. It can be anything from courses to an ebook or anything in between. Once you have a lot of highly targeted traffic and offer a lot of value for your visitors they will want to buy what you have for sale.
Freelancing
Whatever you have done in your life for work, study, or even a hobby can be used as a basis to freelance. You can put yourself out there as a freelance writer, for instance, and write about topics that are of interest to you or where you have certain expertise. There are websites that need content writers and even businesses that need to have somebody write their promotional materials, for example.
If you have some work experience under your belt, then there are ways to make this work online. An accountant can take on clients that need to have their taxes done. Or, if you were doing finance then you could find clients that need financial consultations, for example. There is always going to be something that you know that people will pay you for.
It is important to build up a steady stream of clients before departing since it will be difficult initially to have a steady income. Take a few months to find the best freelancing strategy for you and find plenty of clients. For some, this will be done by looking on platforms like Upwork to find clients. Others will simply go by word of mouth to find clients that way. The best way to find new clients it's create good resume in resume builder.
Dropshipping
A difficult but potentially lucrative business that is popular with digital nomads is dropshipping. It is very similar to running an e-commerce store, but you don't make or warehouse your own products. Instead, when somebody orders through your site, the order is sent to another online market that will then ship the product to your customer directly.
This is popular since you don't have to deal with any fees or storage of products. You never have to actually touch any of the products that you sell through your site. However, it is difficult since it can take quite a while for the product to get to the customer. Usually, it is being shipped from China and can take weeks or more.
The key is to choose a niche product that is specialized and where the customer will be willing to wait a while for it to arrive.