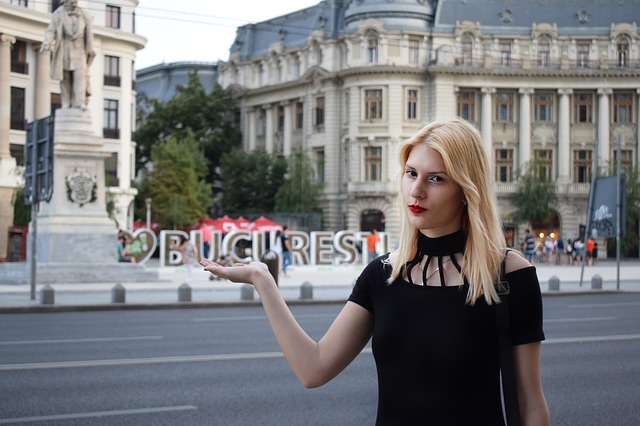 Bucharest, Eastern European Jewel You Will Fall in Love With!
Bucharest is the capital of Romania, which is located in the South-East region of Europe. It is known for its specific kind of lifestyle temperamental and overall welcoming people full of joy for life. In many ways, Western and Eastern Europe are like twin sisters. They kind of resemble one another but when you look a little closer you can actually see how different they are on the inside.
 Bucharest specifically is one of those cities which on the outside has all the qualities of any other European metropolis. But when you actually get there you will get the feeling I'm talking about. Whether you are planning a family trip or a stag party, Bucharest should definitely be the next city on your list.
So, let's explore this wonderful city!
The Beauty of Bucharest
---
Did you know that Bucharest's nickname between the Two World Wars was Little Paris?  This is what I meant when I was talking about the resemblance between the West and the East. Buildings and the overall look of the city might be similar to Paris, but the culture and way of life are authentically Romanian. There is a folk tale stating that Bucharest was founded on the banks of the Dambovita River by a shepherd named Bucur whose name literally means "joy".
The city has one of the greatest attraction sites you will ever see. From ancient churches and monasteries to beautiful green parks and gardens. You will probably be on your feet the whole time. I recommend you check out the Choral Temple, Bucur church and Antim monastery among others. These are all churches dating back as early as the 15th century. You'll undoubtedly stand in awe.
Christian Orthodox sanctuaries are not your everyday kind of church, particularly if they are as old as these. These places of worship are almost hidden requiring you to do a little bit of an expedition. Moreover, you should visit the beautiful National Museum of Art which exhibits great paintings, sculptures, jewelry. You can also see manuscripts and icons which will give you even a better sense of unique Romanian culture.
Bucharest is filled with beautiful parks and gardens as I mentioned before. Herăstrău Park is the biggest of them all and you can enjoy a lot of different outdoor activities such as boat riding, bike riding and it also includes a children's playground. I think boat riding in particular is pretty fun. You can take the paddle and paddle your worries away. While we are on unusual activities you can also skydive if you are into more extreme fun.
And don't' forget to see the famous Palace of Parliament. The perfect example of the social realist architecture. Palace of Parliament is the second largest administrative building in the world. Also, it's the heaviest building on the planet weighing 4.4 million tons!
The Old Town nightlife
---
So I set a little guide for your usual to do list when visiting new cities. But now it's time for us to talk about the really fun side of Bucharest the nightlife.
But, before I start talking about that, let me tell you about the local food. You can't go out partying with an empty stomach! The local food is like nothing you ever tasted. People who tried local food were so satisfied that they ate two rounds in one sitting! One of the most delicious mouthwatering foods is Meech. Add to that beer and you are officially a Romanian. Meech is meat prepared with onions, thyme and paprika rolled together then thrown on the barbeque. Sarmali is also a Romanian classic which is a cabbage roll filled with rice and pork meat.
Did you know that Bucharest is one of the Eastern Europeans fastest growing clubbing industries?
Bucharest night scene is fantastic and ever growing. Many young guys choose to celebrate their stag party right here. And they choose right. It is an urban city stacked with local bars, pubs, nightclubs you can enjoy. Romanians sure know how to have fun so on your trip you will likely meet lots of locals.
 The soul of the nightlife is located in the old city center where you can choose from a wide variety of trendy bars, underground clubs, Irish pubs, steamy strip clubs. The best part is that you can enjoy every bit of the town like you're at home and you'll get your money's worth. The entrance fee is usually below 5 Euros. The fun starts on Friday usually around 11 P.M and lasts till' about 5 A.M. When entering a club there are no long and boring queues. So you will even have plenty of time to go to another bar if you wish so. And you can party till' dawn while the DJs spinning the track.
The best clubs in Bucharest are Bamboo, Gaia Boutique club, Kristal Glam, Expirat club and there a lot more to choose to your liking. The most important thing is that you will most definitely have the time of your life. With whom you ever choose to go with there is no doubt that at the end of the trip you will have some exciting stories to tell.