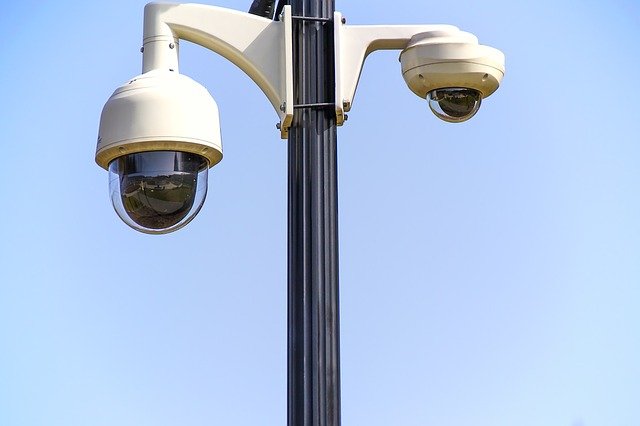 The security of your business is very important. Luckily, the invention of video and audio surveillance has made it easier to secure your assets. These gadgets feature computer-like software such as automatic mobile notifications and motion sensors which notifies you of the presence of an intruder. With this technology, you can efficiently record and store visual and audio data regardless of the time of day. There is also a solution for everyone depending on the size of your business. You can choose to store multiple devices to cover a large section or a few cameras for a specific spot. With that said, here is a guide to help you choose the right gadget for your business. You can also check out Deluxe CCTV for more information.
Price and Warranty
---
The type of system you choose will depend largely on your budget. The price of every gadget varies depending on the quality and the number of features. If you are on a tight budget, for instance, you might consider compromising some of the unnecessary features. However, keep in mind the durability of the gadget before settling for a certain one. Some devices may be cheaper but have so many issues in the long run and may require frequent servicing. Plus, make sure your systems come with a warranty of at least one year.
Storage Capacity
---
Now that your surveillance system will be functioning throughout, you will need one with a large storage capacity. First things first, decide on the number of gadgets you are going to install, their resolution, and how long you intend to keep the recording in your server. This information will guide you in choosing the ideal storage capacity. You can also automate your security system to overwrite old footage once the storage is full. Nonetheless, we recommend investing in a device with a high storage capacity instead of deleting your stored data.
Recording Frame Rate
---
The frame rate is what determines the quality flow of the recording. If your system has a high frame rate, then your recording will be smoother and better. On the other hand, a lower frame rate leads to jerkier footage which is less clear. On average, the most recommended surveillance system has a frame rate of about 30 FPS. For a business setting where things are a bit slower, experts recommend purchasing a device with at least 10-12 FPS. In a busy environment, you can choose a device of approximately 60 FPS.
Indoor/Outdoor Compatibility
---
It is also important to consider where you are planning to install the system. Should it be outdoors, we recommend a weatherproof gadget. Weather elements like rainwater can damage your surveillance system all together same as dirt and direct sunlight. The device you opt for should have a high-quality body that resists these elements. Use the IP (Ingress Protection) rating on your gadget as a guide to making the right choice.
Wired and Wireless
---
The surveillance system comes in different forms including wireless or wired. The wireless system is mainly used for homes or small premises while the wired options which are faster and more efficient are suitable for businesses. Nevertheless, whatever type you choose make sure it is compatible with your business requirement.
What Features You Need
---
Every device comes with different features to choose from. From smart motion detectors, pan/tilt zoom to night vision, consider a feature that suits your business needs. For instance, if you need to monitor the premises 24 hours a day, go for one with a strong day and night vision. See this link to find out how you can shop for the right surveillance cameras.
Cloud Storage
---
Cloud storage provides a more efficient way of storing your camera and audio footage. It creates extra space for storage services and allows the owners to access the recording remotely. For it to be effective, it is used together with the physical storage on the server.it also works as a perfect backup for your data. The subscription cost is relatively cheap and varies depending on the compression, type of the system, and resolution. The fact that it is cost-effective and efficient has made it popular for data.
Compression For Efficient Storage Management
---
The device you opt for should include a high-end compression technology that can efficiently compress the footage on the recording device. Video compression increases the speed of the video and enlarges the storage capacity of the recorder. It also reduces network bandwidth requirements. H.264 and H.265 are the most popular compression technologies available. Other companies like Zip stream from Axis communication have gone beyond to improve their compression technologies.
Installation
---
Before purchasing the surveillance systems, you should consider the cost of installation. A big business may require multiple gadgets installed around the premises to ensure maximum coverage. In this case, we recommend hiring professionals to do the job. Most of these devices have a complicated set up which may be difficult to comprehend unless you are an expert. For a small business that requires a single installation, you can do it yourself to cut on cost.
Conclusion
No matter how big or small your business is, the security of your assets is paramount. After all, how will you make a profit when your properties aren't secure? Video and audio surveillance have proven to be more efficient in terms of security than simply hiring a guard. You can view your business's operations from the comfort of your office or home through your mobile phone or computer. Some surveillance will automatically contact the police in case of intrusion. Nevertheless, we recommend consulting with an expert before purchasing or installing any of these devices to ensure everything runs smoothly.