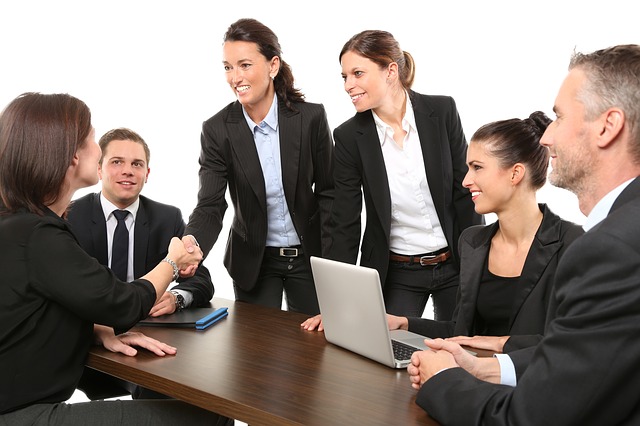 Choosing the Right Managed Services for Your Business
These days, you'll be hard-pressed to find a company that doesn't use managed IT services. The opportunity to delegate IT-related affairs to true experts at a reasonable price is tough to pass by.
Managed IT services are in high demand. That's why you are bound to be faced with a huge choice of companies offering them. Choosing the right company may appear to be an impossible task similar to finding a needle in a haystack.
Get ready to spend some time on research, interviews, and contemplation. These tips can help simplify the process as much as possible.
1. Listen To Questions
---
When you have a list of candidates and set up an interview, allow the representatives to do the talking. A top-notch managed IT support company should be asking you dozens of questions about the way a company works.
These specialists must take a deep dive into the nature of your business and its IT needs. They should show an interest in supporting your entire business, not simply the technologies you use to keep it functioning.
If you see a lack of interest, go on to the next candidate.  
2. Find out about Insurance
---
Business owners rarely check if the managed service company is insured. Meanwhile, all such companies must have insurance in order to cover any substantial mistakes made by specialists.
Even a top-notch managed IT support company can make blunders. When it happens, you shouldn't be the one paying for them.
Ask if the company has an insurance policy and take the time to call the insurance company to check the validity of the policy.
3. Ask For a list of Services
---
While the majority of companies offers such basic services as software installation and virus removal, not all of them are ready to provide 24/7 monitoring or software development.
Before signing the contract, ask the company to provide a full list of services on paper. This way you won't be facing any disappointments down the road.
4. Read the Contract
---
According to experts from a Dallas IT support company, Morgan Systems, a contract with a managed IT service provider should be flexible. If you aren't opting for an all-inclusive service option, you should be able to add and remove the desired services when you want to.
Otherwise, you may be stuck paying substantial amounts for the services you don't need for months in a row.
5. Check the Billing Structure
---
One of the most important things to consider is the billing structure. Settling for hourly payments may be a bad idea since it could give the provider an opportunity to be dishonest. The best billing option is a flat fee for certain services.  
This way you can choose which services to take advantage of at the time you need them. You could also consider a per-device pricing model, which allows you to choose how many devices you want to service.
6. Study the References
---
The best managed IT company is the one that has been on the market for a while. In this case, you can easily find references and reviews and talk to the existing or past clients.
While going over the reviews, ask the company if it has experience working with businesses similar to yours. A managed IT service company with ideal references from toyshops may not do a good job with insurance companies or travel agencies.
7. Ask About Availability
---
How available is the company? Can it monitor your systems round the clock and make in-house calls upon requests? Depending on the business you are in, you may need a managed IT support company ready to react to your requests within an hour. Does a company offer such an option and how much does it cost?
Even you are after quick reactions, consider local companies. They are more likely to have a fast response time.
Final Thoughts
Start making a list of companies by checking reviews and references. The rest you can find out during an interview. Be ready to spend some time choosing the right managed IT service provider for your business. The time you invest in the search now will turn into profits and peace of mind later.