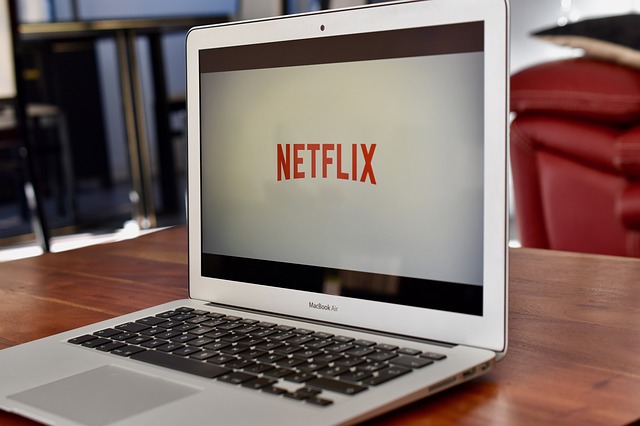 Watching Netflix: Ways to Unblock Netflix with VPNs
Ways to Unblock Netflix with VPN: When it comes to streaming videos, Netflix is the biggest pleasure we have! Though we take it for granted, the moment you cross the borders, you find it unavailable. If you are overseas and can't miss your favorite TV series that is only available on Netflix in other countries, here comes the real challenge.Because its content is restricted geographically, given the copyright agreements.
Fret not about it! Because with a VPN service and persistence, you can beat the ban on Netflix. By employing a VPN means it is a way to pretend that your internet connection is connected from somewhere else instead of your actual location. Although, Netflix has placed a sophisticated VPN detection system, to prevent users from using another VPN. However, still,there are some of them that have managed to stay ahead of Netflix.
Luckily, a VPN can unlock Netflix!
However, you may also face a proxy error when you are connected with a VPN and felt frustrated with these error messages.Here come the best VPNs that beat this dreaded feeling:
Nord VPN
---
The biggest reason we find it best for Netflix is that it unblocks in the browser as well as in the app. Most of its versions unblock Netflix, although, majority of the VPNs will redirect to the USA version, despite you are connected to another country.The credit goes to low monthly pricing and its ability to get connected to the 6 different devices at a time.If you use a shared Netflix account with friends and family, NordVPN is theright solution for you.
Its low pricing does not affect its privacy and security, which is a big plus! In addition to Netflix, it is also going well in opening other famous streaming services such as Hulu and BBC iPlayer. You can also NordVPN on Windows, Android, MacOS, and iOS. Along with its live chat option, you may feel it be a little burdensome to use with comparatively slow servers. But speaking of its more pluses, you can bear a bit of minus which is definitely manageable.
CyberGhost
---
With just a few clicks, you can unblock Netflix with CyberGhost. Instead of location, CyberGhost's streaming section provides a list of servers through which it unblocks. It has remained a preferred choice of online streamers, but with its updated version 7, it has become a next level solution. It is much easier now than ever to use Netflix on CyberGhostwith a revamped interface design which displays its features.
It takes the burden off your shoulders of picking a server and gives you options of specialty streaming servers.Since these servers are optimized for various platforms, it becomes easy for you to decide which one you should select.
In addition to its other basic features such as Hulu and BBC iPlayer, there are few amazing offers as well:
50 optimized servers for various platforms like Crunchyroll and Channel 4, it offers servers for nearly everything- and they all work!
It also offers torrenting servers that are optimizedfor peer to peer connections.
It also gives you excellent security and privacy
Although, it is inexpensive, but not the fastest VPN!
ExpressVPN- The best Choice for Netflix Streamers
---
From sometime now, ExpressVPN has now managed to establish itself as a league in the VPNs. It, for sure, beats the platforms such as Windows, MacOS, iOS, Android, Fire TV, Linux,Netflix, Hulu, BBC iPlayer, and Amazon Prime Video.ExpressVPN reflects consistency, which brings it on top of other VPNs.
Moreover,it brings the MediaStreamer smart DNS proxy with every subscription.The benefit of MediaStreameris that it unblocks Netflix on even those devices that do not support VPN, for instance, Apple TV, Xbox One and PS4.
Another amazing feature it offers- which makes it the best choice for Netflix- is it runs with fast speed and does not keep the log of any personally identifiable information. But we must say, it is slightly expensive than other VPNs and with less advanced configuration. However, it gives you guarantees of returning your money within 30 days in case you don't like it.
Windscribe- It's Free!
---
Windscribeis famous for being a free VPN- but definitely brings a good service. Although the free plan does not offer the streaming-specific features, it accesses Netflix.However, its paid plan gives you servers optimized for Netflix.
It offers you Windflix locations in the US and UK, so you can find and access the content of your choice. Although the locations are offered for Netflix only, other platforms can also be accessed.
When you sign up for the free plan, you get theWindflix without upgrading to its full plan. Out of some of the other VPNs, it lets you shop al carte. So, you don't have to purchase a full subscription- simply ad location to your free plan for $1 a month, and access Netflix for the lowest price possible.
The free plan Windscribe offers is special and different. Instead of limiting speed, it limits the data transfer. For every month, you can use 10GB for free in three locations. The winner feature is that you can expand the plan without upgrading to the full plan.With its free plan, users get most of the features that include privacy tools for browser, as well as malicious link detector. With that said, it does give you the speed ExpressVPN gives but has a pool of exciting features ata low price.
So, grab the VPN that suits your needs and locations, and enjoy the Netflix streaming anywhere!