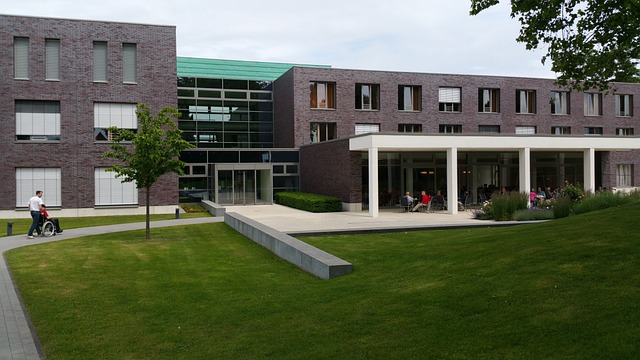 The Importance of Clinical Treatment in Alcohol and Substance Recovery
In many cases, addicts need to go through a medically-supervised detox program. Once they are free from the substances they are abusing, they can enter into inpatient or residential rehab programs that will help them find long-term recovery. Adequate research on strategies to enhance screening and access to treatment is needed. This should include efforts to form collaborative working partnerships with general healthcare professionals.
Therapists
People with substance use or addiction problems often have other mental health issues. Individual and group therapy at https://pinnaclerecoveryut.com/ helps patients understand and deal with feelings, thoughts, and behaviors contributing to the problem. Therapists can also teach coping skills that will help a person avoid alcohol and drug misuse in the future and re-learn how to have fun, relax and enjoy hobbies without the need for substances. Increasingly, treatment programs offer relapse prevention counseling, teaching patients to recognize cues, learn to handle cravings, develop contingency plans for handling stressful situations, and cope if they "slip." Some treatment settings also offer intensive outpatient care (sometimes called partial hospitalization in some States). This type of program provides a high level of structure with daily meetings, structured activity schedules, time for physical exercise and meals, participation in recovery groups, and limited personal time.
Psychiatrists
In addiction treatment, psychiatrists and therapists are a strong team. Psychiatrists can prescribe and adjust the proper medications for each person as needed. Psychotherapy or talk therapy teaches patients how to communicate and build relationships, which improves their chances of staying sober long-term. Psychiatrists can also help with medication-assisted treatment (MAT). The specialized medicines used in this approach to substance abuse treat cravings and withdrawal symptoms and make it easier to stop using drugs or alcohol. They can teach you how to recognize and avoid relapse triggers and develop contingency plans for when you are triggered. Psychiatrists can also provide family and individual therapy to help you build healthy relationships, address problems causing conflict and learn how to cope with negative feelings. In addition, they can offer guidance on maintaining sobriety while balancing career, home, and family life.
Counselors
Counselors focus on teaching their patients to cope with cravings and high-risk situations that could trigger a relapse. They also help them understand the root of their addiction and how it affects the brain. They also address co-occurring mental health issues. They may also refer clients to psychiatric, legal, academic, and job services. One of the most important parts of counseling is establishing a therapeutic alliance between the client and counselor. This includes one-on-one sessions that allow the counselor to connect with the addict more personally. These sessions can be challenging but are necessary to create a healthy environment. Counselors can also help their clients set goals for the future. This can be anything from finishing college to mending relationships with family members. These goals can give the addict something to work towards and provide a sense of purpose during recovery. It can also help prevent relapse by giving them a reason to stay sober. If the client relapses, they should have a plan to get back on track. This is a crucial part of any recovery program.
Support Groups
Upon discharge from treatment or after completing therapy, many people join recovery support groups to help them maintain sobriety. Those who have been in recovery longer may act as "sponsors" to newcomers, sharing their wisdom and the experience they've gained on their recovery journey. These relationships can help a person feel less alone in their addiction, and relying on a recovery-oriented peer group can help reduce stress. In addition, the give-and-take at these meetings is often a place where new and improved coping strategies are learned in addition to the social and emotional support that a recovery support group offers, many also offer primary education about addiction and its impact on mental health. They teach people how to identify potential relapse triggers and develop contingency plans for dealing with them. They can also help a person cope with negative thoughts, feelings, and memories during recovery. These tools can make the difference between relapse and staying sober for life.