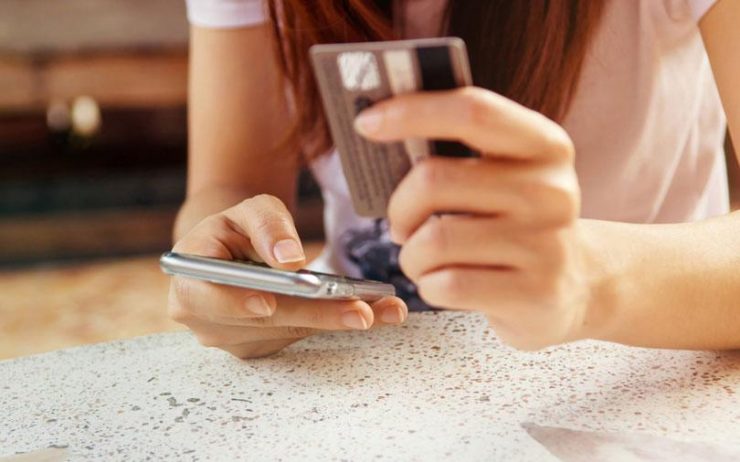 4 Convenient Options to Pay Off your Credit Card Bills
In India, credit cards are soon becoming one of the most preferred modes of transactions. Between January 2017 and 2018, almost 7.39 million new cards were issued to customers. People prefer credit cards over other types of cashless mediums because of the convenience they offer. When you use a credit card, you borrow the amount from the lender instead of paying from your savings up front. You make a credit card payment to return the borrowed amount within a given due date. You also earn reward points for the money you spend.
Smart use of your credit card can reinforce your financial condition and help manage your money better. Paying the bills in time, keeping track of your expenses, and utilising the reward points allow you to benefit more from the offered features and benefits. Timely credit card payment can also help you create a good financial history and improve your CIBIL score, thereby, making you creditworthy for a future advance.
There are several ways of paying your credit card bills. These include both online and offline methods where a borrower can pay via different fund transfer systems along with a financial institution's dedicated account management app. Let's check out some of the ways to pay off your credit card bills in time and manage the outstanding amount on your account.
NEFT
---
NEFT or the National Electronic Funds Transfer System allows you to make instant fund transaction. It requires you to activate online banking services through which you can make payments from your account to the lender. It is one of the most common and free credit card bill payment systems.
You will have to enter some specific payee details while using the NEFT system. These are the following:
Payee Name – The name that is printed on your credit cards.
Payee Account number – A unique 16-digit number printed on your credit card.
Bank Name – Name of the lender.
IFSC Code – A unique identification number used to identify your lender's branch. You will find it in the card statements online from the organisation's website, or by calling them.
Branch location – It will be available on the previous statement.
NACH
---
NACH or National Automated Clearing House is a centralised system to handle repetitive and periodic financial transactions. You can register with the NACH facility to automate your credit card payment system. You have to link the existing credit account with your savings account at any financial institution. The registration process includes filling up a form and sending it to the lender for verification and enrolment.
Mobile app payments
---
Several financial institutions have mobile applications which allow a borrower to manage his account online. With such apps, you can check your account status, card statement and also make a credit card payment.
For example, if you are a Bajaj Finserv RBL Bank SuperCard holder, you can use the RBL MyCard app to check all the necessary account details and make bill payments instantly from your savings account. It streamlines account management and bill paying system.
RBL Bank SuperCard merges the benefits of four credit cards into one. It also comes with various industry-first features like up to 50 days of interest-free repayment for ATM cash withdrawals, easy EMI options, and even an emergency personal loan against the unused credit limit.
You can also look for pre-approved offers available for credit cards, personal loans, home loans, business loans, and a host of financial products from Bajaj Finserv. Such offers simplify the process of availing finance and help you save time. You only have to provide some necessary details to check your pre-approved offer.
Cheque payment
---
If online payment services are not your options, pay your credit card bill in cheque. In this case, you have to make the cheque payee to the lender and enter your 16-digit card number, along with other essential details before sending it through.
Remember to do it at least a few days ahead of the last date if you are making your credit card payment in cheque. It usually takes 2 to 3 business days to process the cheque. So, ideally, you should drop it 5 to 6 days prior to the due date to ensure no late payments.
Paying your credit card due has become a simple and time-saving method, thanks to the flexibility of payment modes. With facilities like mobile app payment, automated bill paying facility, NEFT, net banking, etc., you can clear off the due amount any time and eliminate the risk of paying a late payment fee.