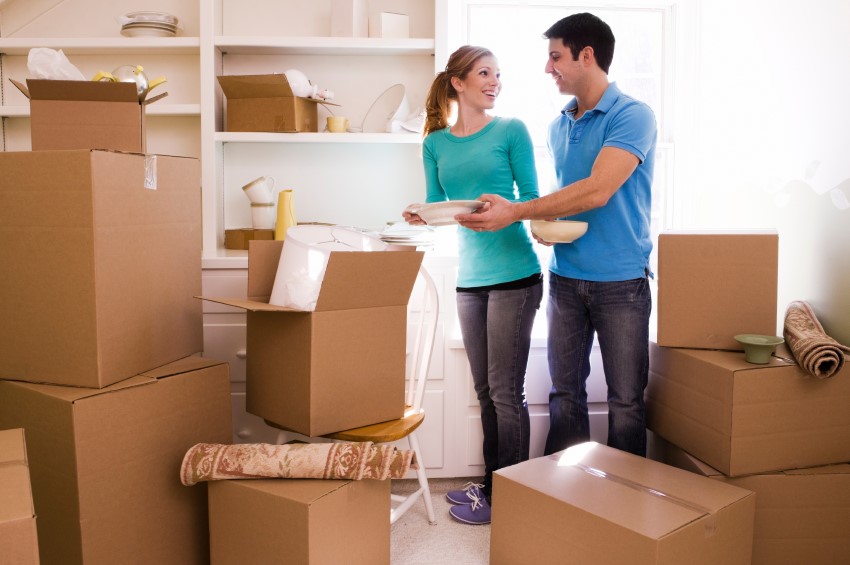 Packing Tips to Make Home Shifting Easy and Convenient
Packing is a critical part of the home shifting process. Ask a friend who recently shifted to a new home, and he/she will tell you that packing is the most time taking and stressful activity. Preparation involves looking for the things, organizing them category wise and placing them carefully in the boxes.
Despite the stress that it offers, there are many ways to make the packing simple and convenient. Doing the things in a sequence can help you pack all the items within a few days. Let us check some simple ways to make the process of packing simple and stress-free.
Start early
---
It is best to start packing as soon as possible as moving involves a lot of other activities. You must begin packing the items that are not used daily or rarely used at least two weeks before the moving day. Do not procrastinate as the things to do add up to make the process stressful. As you start packing the rarely used items, the items to be packed will reduce day by day. It is better to pack a few things daily than to pack all the stuff in the last two days. Make sure to create a moving checklist so that you can pack more efficiently.
Remove the unnecessary stuff
---
There are many things in every house that people don't need at their new home. Such things can increase the burden of packing and transportation. It is best to sell such items or donate them in charity to remove them from your house in Cairns. You can sell them online on websites like Craigslist and eBay. Moreover, you can also offer them to your friends in Cairns who need these items.
Make categories of items
---
There are a variety of things and appliances in a house. Make a table of categories and arrange the packing boxes for all types. For example, the main categories include clothes, utensils, stationery items, electronics, furniture, shoes etc. You must have a separate box for every category to avoid the mixing of things.
Let the removalist handle large items
---
You don't need to pack large items such as furniture and home appliances like refrigerator, washing machine, and piano. Instead, leave it for the house relocation service to pack them in wooden crates. They are experts in packing the large items with proper cushioning and safety.
Moreover, you get insurance for any damage to the items while packing done by the removalist company. All the certified removalists like the removalist Cairns to Townsville offer insured packing and moving services.
Use the moving boxes
---
People usually get the boxes for packing from the grocery and liquor stores that are not good enough to hold the weight of items. It is better to get the boxes designed for packing and home shifting that can hold the things easily. The packing boxes may cost you more than the liquor and grocery boxes, but your items will be safe in them during handling and transportation.
Packing the kitchen items
---
Packing the items in the kitchen is the most difficult and troublesome. Every kitchen contains a large variety of items that are difficult to sort and pack. The best way is to make categories and pack them in multiple boxes. For example, you can pack all the cooking essentials like frying pans and cookers in one box and dishes and bowls in another.
Pack the electrical devices like the mixer, food processor and microwave oven in different boxes of the appropriate size with paper cushion for protection. Packing all the kitchen items may take 3 to 5 hours or half a day as it contains maximum items.
Pack a kitchen essentials box
---
Kitchen essential box will contain all the items that you need immediately after arriving at your new home such as dish wash, kitchen cleaner, dishcloth, salt, pepper, coffee, coffee maker, toaster, peanut butter, knife, cups, coffee mugs, spoons and plates. You need to open this box to have your meals on the first day at your new home. Even if you plan to have your first meal at a restaurant or a friend's house, you need these kitchen essentials for your next meal.
Valuable items
---
Some items are highly valuable such as important documents, passports, identity proofs, old pictures, gifts from loved ones, albums that need to be packed in a special box. You must carry this box in your car and not load it in the transport truck.
Label the boxes
---
Labelling the boxes with the category of items will help you find the items easily after arriving at the new location. Whatever you need, you can open the box containing that category of things and have it immediately.
Final Words
Packing is the most time taking activity, but it can be done with simplicity. Organizing the items category wise and packing them in the relevant boxes can help any family to make the packing easier and convenient. Moreover, labelling the boxes and packing an essentials box can make the things simpler and stress-free.