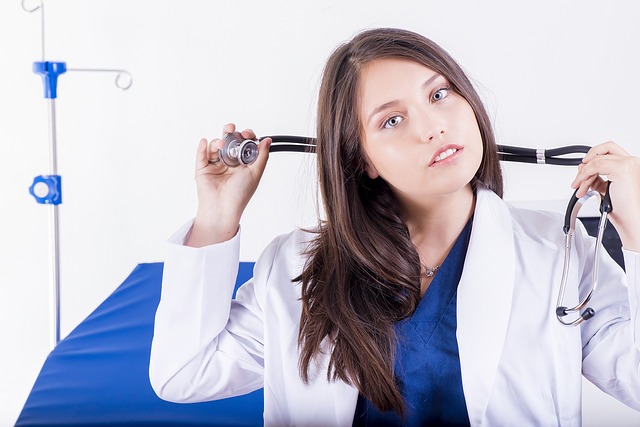 An Overview of Some of the Different Areas You Can Specialize In For Your DNP
Nursing is a fantastic field to work in, not only because of the opportunity it gives you to help people every day, but also because there are so many different areas that you can specialize in. It also provides countless opportunities for you to continue learning and developing your skills. For the most ambitious among you, a DNP (Doctor of Nursing Practice) is perhaps the best pathway you can choose. This is because it is one of the most advanced degrees in the industry, and as such qualifies you for the highest level job roles that are available in nursing.
This type of online DNP program is ideal for those who want less hands-on clinical work and more of an administrative focus instead. It trains you in the business side of healthcare, looking at everything from finance and management to human resources, in order to prepare you for an executive level job such as chief nursing officer. Choosing this track will enable you to make a real difference to the way that your workplace is run, boosting both patient outcomes and the wellbeing of the nurses who work under you.
Family Nurse Practitioner
---
A Family Nurse Practitioner is an advanced direct care nursing role in which you deliver primary care to patients all across their lifespan, serving entire families and often focusing on underserved communities. The role involves a broad range of duties, including assessment, diagnostic testing, and treatment of a wide variety of healthcare conditions. A big aspect of this specialism is educating patients on healthcare and disease management, as well as promoting healthy lifestyles (such as diet and exercise) among those you treat.
Geriatrics
---
Geriatric nurses focus on providing care to elderly patients, not only in terms of their physical health but also their mental capacities and emotional wellbeing. This also means helping them to maintain their independence and a high quality of life for as long as possible. On this track you will concentrate on those conditions most likely to affect seniors, such as arthritis and dementia. You can work in a number of settings after graduation, from hospitals to assisted living facilities and even visiting patients' homes. Due to the increasing population of elderly citizens in the US, this is a field that's likely to experience high growth in the coming years.
Health Policy
---
Those who have an interest in combining their nursing knowledge with politics might be well suited to a health policy specialism. This program prepares you to influence lawmakers in order to improve healthcare legislation, and even develop healthcare policies of your own. Possible modules include concepts in population health, the health policy process, healthcare ethics and the law, and values in political advocacy. You could work in places such as non-profit organizations, local or national government agencies, think tanks, or research organizations. It's a great opportunity to make real and lasting change to the nursing profession and healthcare more generally on a large scale, improving the health of the population as a whole.
Mental Health
---
One of the main clinical areas you can choose to focus on in your DNP is psychiatric mental health. This prepares you to diagnose and treat patients of all ages who have a broad range of mental health conditions, with both medication and therapy. For instance, you could work with people suffering from anxiety, depression, schizophrenia, bipolar disorder, addiction, OCD or psychosis. Possible modules include advanced pharmacology, advanced health assessment and practice in psychiatric mental health nursing, addictive behaviors, epidemiology and environmental health, psychopharmacology, and group and individual psychotherapy. If you choose this track you could work anywhere from hospitals and mental health clinics to prisons and veterans' facilities.
Neonatal Nursing
---
For those who have a particular interest in caring for very young infants, specializing in neonatal nursing could be ideal. This involves looking after extremely vulnerable patients, particularly those who are born premature or are suffering from critical illness. You'll develop expertise in diagnosing and treating babies under the age of two, plus learn about family support and health promotion. On the program you'll cover topics such as human genetics, neonatal disease, ethics in healthcare, maternal risk and neonatal health promotion, embryology and developmental physiology, and advanced neonatal nursing management. Many neonatal nurses work in neonatal intensive care units, however, you can also be employed in newborn nurseries, primary care practices, and specialist follow-up clinics.
Nurse Educator
---
If you have a passion for teaching others in addition to a passion for nursing, then becoming a nurse educator is a great career choice. The DNP track for nurse educators prepares you to train up the next generation of nurses, passing on your knowledge and clinical skills to dedicated students and also established nurses who are looking to continue their professional development. On your DNP you can expect to cover modules such as the role of technology and simulation in nursing education, organizational dynamics of higher education, learner-centered curriculum design, assessment of learning, and principles of adult learning. You could work in a variety of locations, from universities and colleges to hospitals and professional schools, and perhaps also educate the public on healthcare issues.
Pediatrics
---
Nurses who have plenty of patience, love working with children, and have the ability to make intimidating medical procedures less scary might want to consider working in pediatrics. You'll focus on providing primary care for children and adolescents, covering a wide range of chronic and acute health conditions. This includes conducting diagnostic screenings, treating diseases, providing immunizations, and also advising families on healthcare issues and healthy living.
Possible places of work range from clinics and hospitals to schools, and you can expect to study modules such as advanced pediatric healthcare management, advanced pediatric pathophysiology, pediatric acute care nursing, primary care of children, and pediatric clinical pharmacology.