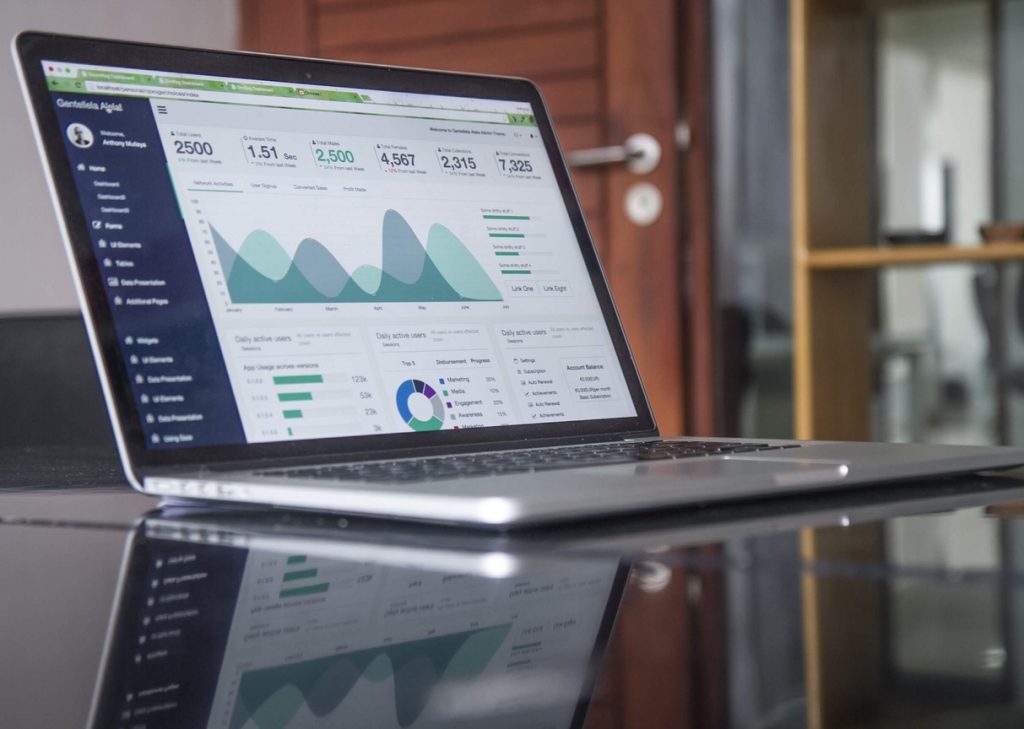 Essential Digital Marketing Trends That Dominate In 2019
New changes occur frequently in digital marketing with each passing day. It is because Google updates its algorithm every now and then to crackdown unethical SEO practices, encourage SEO professionals to compete fairly and help users find the best results for their search queries. That is why all digital marketing professionals must be aware of the latest digital marketing trends to get a competitive advantage over their competitors and generate more business opportunities. What new trends do you need to follow in 2019 to dominate the web? Let's find out.
Concentrate on Personalised Content Marketing
---
We all are aware of the fact that despite the availability of numerous content on the web, most users love to read only those materials that help them improve their knowledge and find the desired stuff. So, you need to focus more on personalized content marketing. Therefore, just stop publishing posts on your website in bulk. Conduct research and analysis work to find out the needs of the targeted audience and craft high-quality content accordingly.
Take the help of professional content writers in this regard. Make sure that the content you use for website optimisation is free from errors. Analyse the content closely to eliminate all possible errors and ensure that it is easy to read and understand. Always keep in mind that personalised content marketing will help you attract more customers in 2019 and convert them into paying leads.
Voice Search
---
With each passing day, voice search is becoming more popular among different categories of users. Most adults use voice search on a daily basis to find the desired stuff on the Internet. Furthermore, children and adolescents are not far behind them. Many digital marketing companies have already adopted it in SEO strategy to stay ahead in business. In simple words, voice search is a voice recognition technology that allows people to search for things on the Internet on without using virtual keywords. Therefore, optimise your website for voice search results and get more traffic & business opportunities.
The increasing Use of Chatbots
---
The increasing use of chatbots is one of the most important Digital Marketing Trends in 2019. It is because the ultimate goal of any digital marketing activity is to convert visitors into loyal customers and keep them associated with the brand. Gartner predicts that by 2020, 25% of all customer interactions will be performed by chatbots. 40% of all large companies are already using this technology to see a surge in customer service quality indicators. It is because by automating the process of communicating with customers, entrepreneurs eliminate the need for hiring sales and customer employees. So, add a chatbot to your website to boost the level of interaction with customers and take your business to the next level.
Video Marketing
---
Video marketing has become an integral part of most web-based companies as more people tend to view online and offline videos rather than reading text materials. So, create amazing videos and make it visually appealing and informative for the targeted audience. Using popular video hosting services for business marketing, you can increase the customer base significantly. Add links to popular videos to your website as it will help you get additional traffic & business opportunities. Always keep in mind that Long-term studies of several online stores have shown that adding a review video of the product being sold to its page increases sales by leaps and bounds.
SEO Automation is the Key To Success
---
In today's online business, only those companies perform fairly which have the ability to react to customer's requests and needs quickly and help them find the best possible solutions as soon as possible. The same dogma applies in the SEO field. If you want lots of traffic and business opportunities, you need to provide the solutions people are looking for, be it content, products, and services, newsletters, recommendations, etc. Humans can't sit 24*7 in the office to serve the needs of customers. Therefore, you must use tools to automate different SEO activities and boost the overall outcome.
Monitoring the SEO
---
Keeping a good hold on SEO is one of the primary things which need to be looked on. There are different types of things which involves here. Firstly with great SEO content, you will get huge traffic and it does not mean that once you get the traffic it will be on and on. Keeping a regular check on the SEO will help you get much better knowledge and help you to get ahead in the competition. With a proper update, the website can lead to huge popularity hence helping you grow your business. If you maintain constant monitoring you can even compete with your competitors followed by making all kinds of new updates on your website which will deliver a positive impact on others. There are many who don't look into their SEO which gives a downfall on their website easily.
Better Optimization with the SEO
---
With a better optimization with the SEO, the website can get huge rank which will ultimately help in the growth of the business. There are many have taken care of this thing properly and they have now gained huge achievements. With better optimizations on the SEO section, you can get better control over the website and can hold up the business much easier. In a strategically way users can easily make sure they are getting better use of the SEO followed by making it a great choice for many to look on to. So these are some of the actionable SEO tips to grow your business easily. Although there are many as such tips which will help you to get a better hold on the SEO these are among the best and most used one so make sure you know them properly. You can always use your own strategy to get much more hike on your business and raking but make sure they are different and attractive.
Final Words
The acquaintance with the latest SEO tricks is the key to success in digital marketing in 2019. Don't be lazy and familiarise yourself with digital marketing activities that are in trend this year. This will help you to take your web-based business to a new level and generate significant revenues every month.
Author Bio:
Stephen Forde working as a Blogger with Media Fortress, one of the Top SEO Companies Australia. He writes about various aspects of digital marketing such as SEO, Email marketing, digital trends, social media and love to share his experience, knowledge, and thoughts with others on the web.