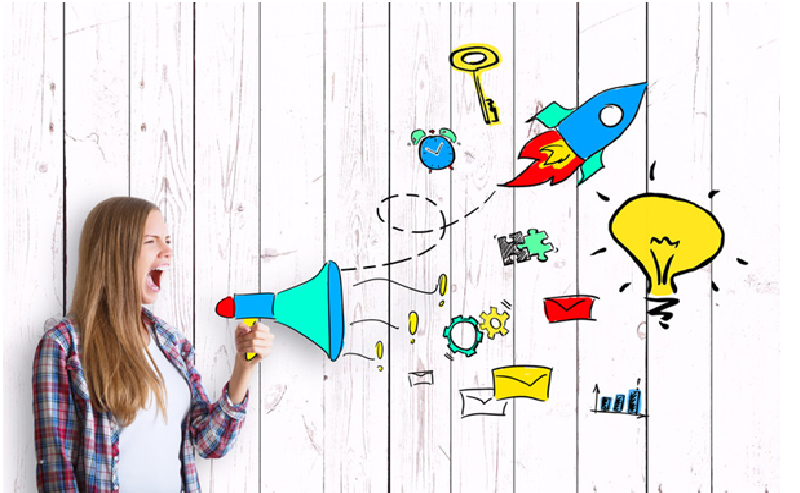 How to Make Your Brand's Voice Be Heard
In the modern world, a business's brand is one of the essential things that makes it unique and gives it a competitive edge over its competition. Yet, it can be quite hard to make your brand's voice be heard and get your message across as it can often be lost in the endless sea of other businesses trying to do the same thing. This is supported by the fact that businesses in Australia are set to spend around 17 billion on marketing in 2019, which is primarily focused on increasing their brand awareness. With that being said, with dedication and the right attitude you can still manage to do it.Today we are going to help you out by looking at some of the most important things you should do and consider when trying to make your brand's voice be heard.
Understand your businesses and your audience
---
The most important step towards making your brand's voice be heard is having a thorough understanding of your business and its products as well as your audience. First off, understanding the overall strengths and weaknesses of your business will help you determine your unique value and give you a general understanding of exactly what you should aim to give to the audience.
Successfully building a brand will also mean constantly absorbing the feedback you are getting. So, the next thing to do would be to research and find out who makes up the majority of your customers. Start by doing surveys and gathering any information that will help you better understand your audience. This will give you the ability to tailor your message towards them, making it a lot more effective.
Have a plan
---
Having a plan of how you are going to make your brand's voice be heard and improve your overall brand building will help you orient yourself and give you a good foothold from which you can grow and develop. Coming up with a plan of where you want your brand to go will firstly have you consider the ultimate goals and vision of your business as a whole. Articulating these will give you something to aim at and turn to no matter how difficult the situation is. This will also help you come up with the message you want your brand to send to potential customers, which is one of the most crucial aspects of a successful brand. In today's world, people value a vision they can stand behind and a message they can resonate with more than anything else. Because of this, getting this right will be the most challenging part and it may require you to alter and experiment with your message until you get it just right.
Find good traditional channels to promote your brand
---
One of the key aspects of making your brand's voice be heard is finding adequate channels to promote your brand and communicate its message. The best way to do this is through an effective marketing strategy that will integrate your branding in every aspect of it. There are many channels you can use, for example, you can look for high-quality printing in Brisbane or other major cities that will allow you to print out promotional products such as posters, flyers or stickers, which should increase your businesses reach.
Make use of social media
---
Another very common strategy to make your brand's voice be heard in the modern world is to use social media, as it has become one of the best ways for businesses to promote and increase awareness of their brand all over the world.
However, a key thing to remember when using social media is that it's very unlikely that you will start seeing the results you want overnight. Social media has billions of users and it can take time for your voice to start reaching people. With that being said, if you just keep at it and don't give up, the results are bound to start showing.
At the end of the day, the number one thing you should keep in mind when trying to make your brand's voice be heard is that consistency is the key to success. Your plans and strategies can be both innovative and well organized, but if you aren't consistent with the way you try to get your message across, it will all be in vain.