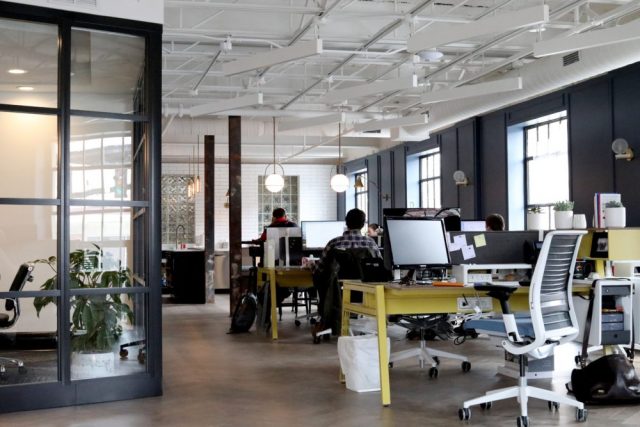 There are so many little things that small companies have to consider when embarking on their entrepreneurial journey. Aside from creating a product or a service and analyzing the target market, they also need to take into account all the expenditures.
The list of business costs is by no means short. Some of them, you probably haven't even considered by now. Luckily, we are here to rectify that mistake. Here is a list of 12 expenses that startups and small companies have to consider.
Rent
When creating the list of expenditures, you should always start with the rent. Whether we're talking about offices, warehouses, or manufacturing plants, you will need to find a location that will allow you to conduct business without a hitch but, if possible, without paying too much.
Office maintenance
As soon as you pay for the rent, you should start thinking about office maintenance and cleaning. If you rent a really small space and you're short on money, you might even consider cleaning it yourself for the time being. However, paying for office cleaning services is much more professional.
Marketing
Marketing expenses cover a wide range of costs. This can refer to billboards, TV and radio ads, digital marketing, brochures, etc. One thing is for certain: you can never invest enough in marketing activities!
Fees and annuities
Even if you're a small business or a startup, there is a good chance you have to rely on some sort of a loan to get things off the ground. Companies usually have to consider things such as interests and annuities on ongoing credits, business credit cards, and business loans. Luckily, these things are usually tax-deductible in the US.
Insurance
Small businesses have the option of deducting insurance related to employees' compensations, but also business-specific insurance. This also includes rare insurance types like that for malpractice, liability, and real estate. You can do the same with the company's cars, although things get a bit more complicated in that situation.
Office supplies and equipment
When operating a business, you will require a variety of supplies and equipment, such as office printers and desk chairs. Not to mention things like software and hosting services will be needed too. These are the tools that help keep the office organized and running smoothly. From physical supplies to digital resources, figuring out the necessary equipment to provide a productive workplace is essential.
Repairs and maintenance
Nowadays, every company needs maintenance for their computers and systems. You basically need an IT person who will help with all your tech needs. From time to time, you might also need to fix these computers, but also some other equipment in the office. Depending on your line of work, you might have to do the same for some other things.
Continuous education
It is hard to stay at the top in modern business. So, the companies invest a lot in worker education. We might even argue that continuous education is much more important for young organizations. As you probably don't have the money to hire top-tier experts, you probably need to create experts in-house. Furthermore, investing in education early on can provide enormous benefits in the long run, even if it's a bit costly.
Business meals
Business meals are another thing that can be partially deducted from taxes. If a food product qualifies in the category, you can save up to 50% when making purchases. Keep in mind that these expenses have to be related to your business ventures. This mainly includes spending during business lunches, trips, and conferences.
Employee salaries
Employee salaries are the biggest burden for a company of any size. In fact, they are the highest reoccurring cost. While equipment expenses can be high, they are usually considered one-time purchases. On the other hand, employee salaries are something where you lose money all the time.
External employee expenses
Most companies outsource certain services. Good examples of this are accounting, legal, and IT. You don't necessarily need these experts in your office, but they are nevertheless crucial for your business operations. You can also classify freelancers as external employees.
Telephone, utilities, and internet
Of course, companies also have to consider all the accompanying costs that go with the office. Although not the biggest expense, you still need to consider utilities, telephone, and the internet at the end of the month.
With these tips, you know exactly what your future company needs. There are lots of things to think about, but as long as you properly systemize expenses, it will be easy to track them.