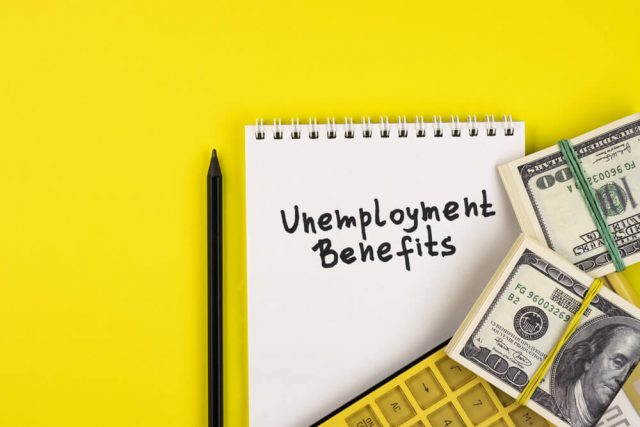 How Texas Unemployment Benefits Work
Like other states, Texas offers unemployment benefits to workers who lose their jobs. There are conditions that must be met and the amount you can collect depends on several factors. The purpose of unemployment is to offer temporary financial assistance to people who have lost their jobs due to no fault of their own. It helps them to continue to support themselves and their families while looking for work. It's important to know how these benefits work.
Eligibility for Unemployment
There are rules for who is eligible to collect unemployment benefits in TX. Contrary to what some people believe, the state doesn't just hand out benefits to lazy people who would rather not work. Generally, you are not eligible if you quit your job rather than being let go. Even if you were fired, there are conditions that can disqualify you:
Committing a crime – If you were fired for stealing from your company or were involved in some type of criminal activity that led to being fired, you will not be eligible.
Violating company policy – If there are company policies clearly delineated in a handbook or other written form, and you knowingly violated one, this will usually disqualify you.
Unacceptable performance – If the performance of your work does not meet reasonable expectations and you are let go for failing to perform your duties you may not be eligible.
Applying for Unemployment Benefits
Upon losing your job, you can file an application to receive unemployment benefits. This can be done online at the website of the Texas Workforce Commission. After creating a login name and password, you will supply the following information:
Details of the job you lost – You will need to supply the dates that you started and ended working for your last company, why you were let go, and contact information for the employer. You will also supply information on how much you earned.
Personal information – Your full name, address, phone number, and email are required as well as any

military

or government service you may have experienced. 
Preferred Payment Method – You will also be asked how you would prefer to receive your benefits usually by check or direct deposit.

When applying for unemployment benefits, you need to provide proof of eligibility. This includes proof of income from any job you had before being laid off. You also need to prove that you have exhausted all other means of finding employment.
To qualify for unemployment benefits, you must be actively seeking work. You do not have to be looking for work right now, but you must be willing to look for work.
If you are able to find work after filing for unemployment benefits, you may still be eligible for additional benefits. These include extended benefits, which are paid out until you reach maximum benefit levels.
The Commission will review your case and make a determination as to whether or not you are eligible. If you are denied benefits, you are allowed to appeal the decision.
If you lose your job in Texas, financial assistance may be available while you seek other employment. Apply for benefits to take advantage of the help your state offers.