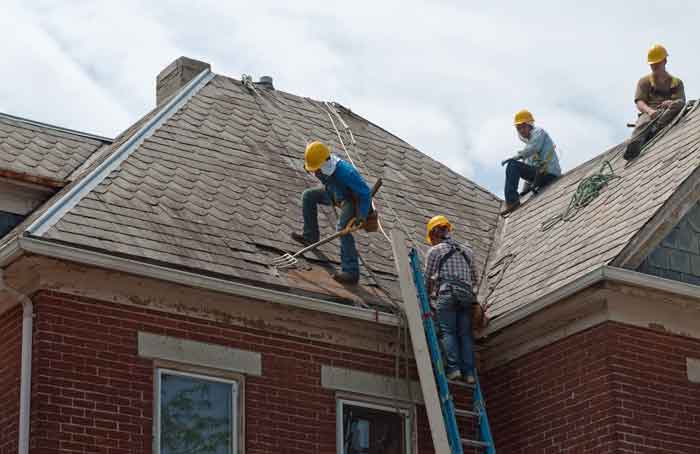 4 Factors You Must Consider Before Choosing A Roofing Contractor in Sydney
Home to the infamous Opera House and Harbour Bridge, Sydney is one of the largest cities in Australia. A 2016 census revealed that Sydney's population was almost 5 million, which accounts for about 20% of the country's overall population.
With a market size of over $3 billion, there are over 5,000 businesses offering roofing services across Australia, including Sydney. Aside from roof restoration Sydney, the city's contractors in the roofing services sector generally specialise in all kinds of roof repair, installation and maintenance. Considering the availability of multiple roofing service agencies in the city, choosing the right roofing contractor can be challenging and may require some knowledge, research, and patience. Here are four factors you need to consider to help you choose the right roofing service provider.
Actual cost
---
Cost is often the deciding factor in the selection of contractors for a project. Hence, before hiring a contractor, customers should plan out their budget allocation for the project to efficiently screen and filter the available roofing service agencies.
Nevertheless, the caveat of using price as a deciding factor is the inequality of materials and system used by the contractors. There are plenty of roof materials and methods on the low-slope commercial industry in Sydney. Likewise, customers may find several distinct application techniques for repair, replacement, and roof restoration in Sydney; all of which will affect the overall cost of the project.
Therefore, price should only be considered if equally qualified contractors bid on the same materials, system, and application techniques. To make this possible, customers should request for a scope of work, possibly design specification which includes roofing materials, methods, and application techniques to ensure equal bidding amongst the contractors.
If customers cannot provide a specified scope of work, make sure the estimates of the contractors include a comprehensive range of work, which give roofing systems, materials, and application techniques. The objective is to produce a convenient comparison between two similar conditions.
License and certification
---
Another important factor to look at when picking a roofing contractor in Sydney is the credibility of the contractor through proper licensing. Customers need to make sure the contractor has the appropriate license, permit, and certification to do the job. The documentation should also be up-to-date.
Also, customers should ask the contractors to provide a list of every roofing manufacturer's materials and systems which they are permitted to install. Most manufacturers require contractors to complete specialised training and possess in-depth knowledge and skills on installing the products before giving them a certificate. Manufacturers would also carry out appropriate due diligence into the roofing service agencies' finances, work quality, and experience.
Years of experience
---
Experience is a critical factor to consider for the assurance of quality and reliability. A well-established roofing service agency with several years of experience in the field represents their trustworthy work and customer service. Hence, customers should look into the track records of the company before hiring them.
Warranty coverage
---
Regardless of which roofing manufacturer a roofing contractor may represent, the contractor should provide warranty coverage for both artistry and materials. Warranty for artistry is especially essential since most roofing issues during the first few years following a roofing service is because of installation errors.
Roofing projects, be it repair, replacement, or maintenance, may require huge expenses. Thus, you must choose the right roofing contractor to ensure that the work produced is of decent quality and satisfy your needs. To pick the best roofing contractors, you need to consider their actual service cost, license and certification, years of experience, as well as warranty coverage.