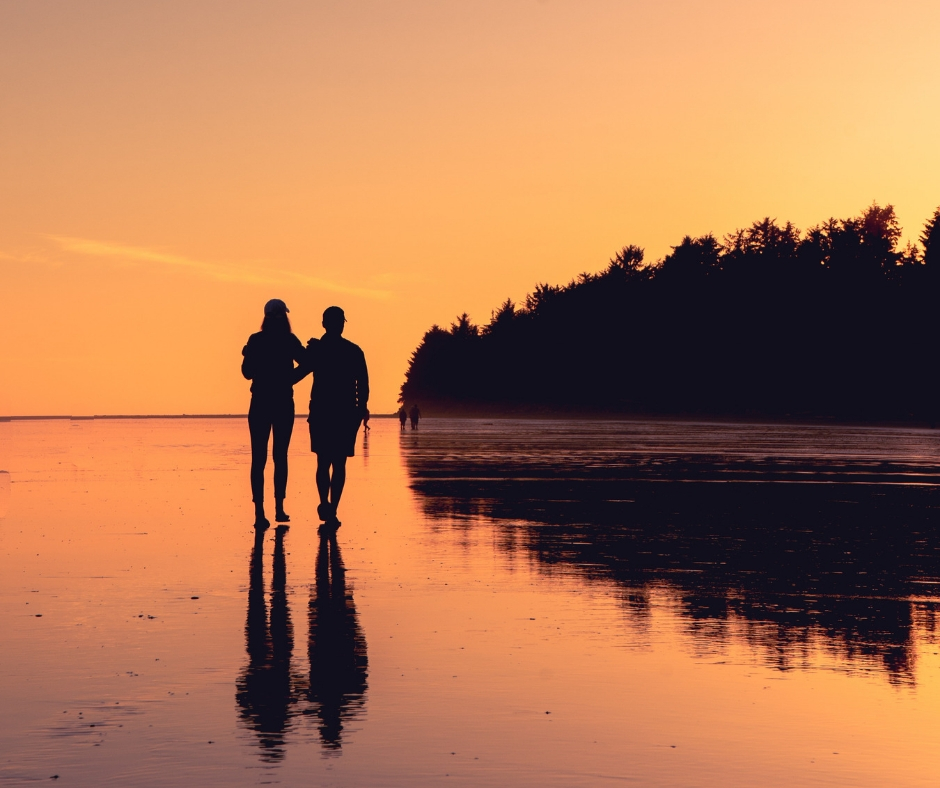 A Sandy Australian Romance: The Most Memorable Beaches for Moments Filled with Love
You have probably heard that Australia has great beaches that are ideal for surfing. However, not even native Australians know of all the beaches. There are so many hidden sandy gems just waiting to be discovered nationwide. There are also a myriad of beaches which already have resorts build at the seaside.
Apart from riding the waves and sunbathing, these beaches are ideal getaways for romantic couples. Whether you're just dating, engaged, or have been married for years, Australia is the perfect romantic destination. Here you'll really find everything you need and much more. There's plenty of leisure activities, excellent accommodation, and a vibrant nightlife for those in love to enjoy.
Point Ann in Western Australia
---
If you thought that beaches in NSW would be the only ones featured on our list, you were wrong. The total length of the Australian coastline that stretches for some 25.000 kilometers means that every state is a potential candidate for harboring (literally) the country's most romantic cove. One such location is Point Ann in the west of Fitzgerald River National Park, north of Albany.
Off its coast, southern right whales come in large numbers to calve, which is a memorable sight. For that reason, the local authorities have erected whale-watching platforms that visitors can use all summer long. Albany region might be a long way from Australian metropolises like Melbourne, but it's the epicenter of romance. The untamed nature provides the ideal backdrop for taking things slow and enjoying your emotions.
Cobourg Peninsula in the Northern Territory
---
Australia's largest (and some would say the only) city in the north of county is Darwin. This is where you need to arrive if you wish to continue some 600 kilometers further northwest to Cobourg Peninsula. It is a bit far off; you can reach the beach only by jeep because of the rough terrain. However, once you get there, the marble and the rock formations will amaze you. The outlay of the beach provides blissful intimacy for those visiting it. You can go for a picnic here, but bring your own food! There is hardly anything around let alone a supermarket. Because the beach is part of the Garig Gunak Barlu National Park, only 20 entrance permits are issued simultaneously. So, you can be sure that you will have the wilderness all to yourself.
Sydney's Northern Beaches in New South Wales
---
You have probably expected to see Sydney on our list and for a good reason. Its iconic beaches, like Bondi beach, are known across the globe. However, Bondi beach is located further to the south and this is where surfers flock. Romantic couples, on the other hand, prefer Northern Beaches. Not only are their names mystical, like Avalon beach, but they are adorned by a reddish color that can hardly be found anywhere else in the world. In fact, the picturesque sand is a perfect background for wedding photos, so couples who want to get hitched turn to Northern Beaches wedding specialists to organize the ceremony for them. After the "yes," newlyweds can immediately start their honeymoon in downtown Sydney.
Golden Beach in Victoria
---
Located some 250 kilometers from Melbourne, Golden Beach is part of a long strip of beach that stretches round the south of the country. The best thing about this place is that it combines the urban advantages of Sydney and the wilderness factor of Northern Territory and Western Australia. You can go out to the ocean to fish here, watch the wildlife, or simply pick up a board and go surfing. If you two are a proactive couple, then Golden Beach is the ideal destination for you.
Speaking of wildlife, you will create amazing photos here since there are kangaroos there, and native birds like emus that you can approach in their natural habitat. They can be observed from coastal tracks that stretch for miles into Victoria's wilderness. After a long and exhausting day of hiking, it's time for romance as Ninety Mile Beach National Park has restaurants and bars that serve local dishes and it is possible to eat by candlelight at the beach.
Lime Bay in Tasmania
---
Known as the Texas of Australia, Tasmania is in reality quite tame. Apart from Ocean Beach and Friendly Beaches, a destination that grew in popularity over the recent couple of years is Lime Bay, located at the southeast of the island. The bay is popular among campers, so the beach is suited for couples who love the outdoors.
Lime Bay State Reserve is less than half an hour by car from Port Arthur, the nearest large settlement. This means ease of access to a place that has old coal mines and even a derelict jail, which are perfectly paired up with nature to form a dream location. You can enjoy hiking all day and wait for the sunset at the beach, overlooking the bay. Limestone rocks at the beach have been wind-sculpted by the wind and you can take one as a souvenir where you will write the name of you and your loved one.
Agnes Water in Queensland
---
Normally considered a beach for surfers, the calm surroundings render Agnes Water popular with couples as well. Some 500 kilometers north of Brisbane, this area does not get too many tourists as even Australians still don't know enough about this part of Queensland. The town of Agnes Water is located on the Pacific coast, so the beaches are pristine white.
Coupled with the charm of this rustic-looking town, you will love this place as you can afford to be lazy (in love). If you get bored, however, there are many other beaches to drive to along the coastline, since car rental is cheap. As mentioned, not many people visit this part of Australia, so you will be the only ones at the beach at times and it doesn't get more romantic than that!
When planning your next romantic getaway, make it a beach and make it a beach in Australia. Whichever state you choose, you will be mesmerized by the fine sand and the endless possibilities for leisure activities.