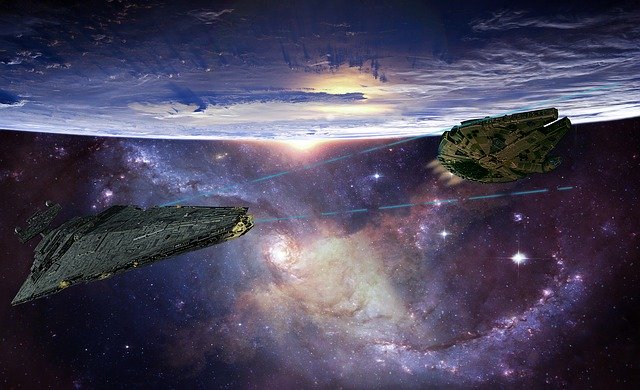 20 Best Free MMORPGs Games You Should Play Today (2021)
MMORPG games are a genre of games known as massively multiplayer online role-playing games. In MMORPG games players can traverse vast worlds with custom avatars. Players all around the world join together in the virtual world completing tasks, with these multiplayer games are best played on Custom built gaming PCs. Players can fight the monsters in players' vs environment (PVE) mode or they can play with each other in PVP method. There are many MMORPG games but some of them are paid and some of them are free, if you want to play the MMORPG game then you should play free games first. We are listing some of the best free MMORPG games that you can start your journey into the MMORPG world.
Best Free MMORPGs Games You Should Try (2021)
Guild Wars 2
---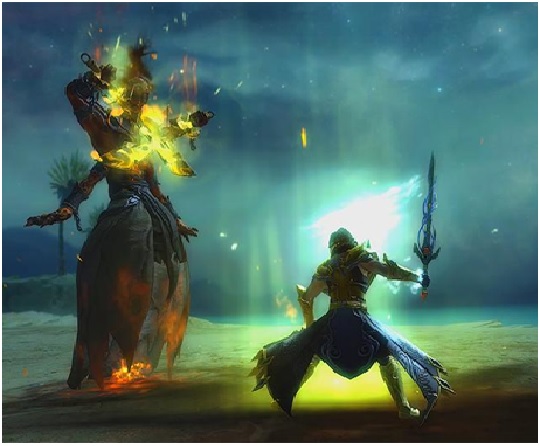 Guild Wars 2 is one of the best free MMORPG that you can begin your journey in the MMORPG world with, this game offers a unique storyline that will evolve with more decisions you make in the game. This is unique in some of the games. The game has all the typical features of a typical MMORPG game that includes character customization, extensive crafting system, with some great PvE and PvP mode.
Guild Wars 2 is set in the fantasy world of Tyria, this game has a vast world that players can explore alone or with their friends. Apart from all this this game also has a different number of instances in the environments that will affect the main storyline. Levelling in this game is much more fun due to its dynamic action-based game mechanics that is different from World of Warcraft when compared looks like a grinding-based levelling up. The game is fun to play and can be played by all the players that don't like grinding based levelling systems.
World of Warcraft
---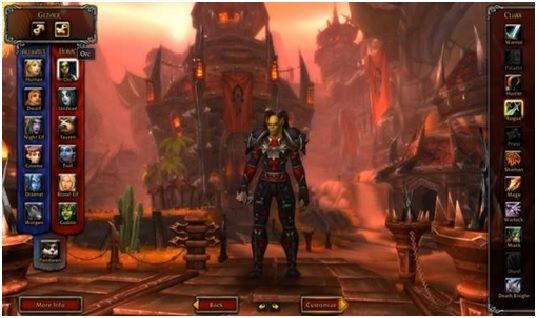 World of Warcraft is not a free MMORPG but this game is the best MMORPG. Players can play the first 20 levels for free however, in case you have to play other levels you have to purchase the game. This is one of the best MMORPG that you can find. That is the reason we have included this in this list.
Almost everybody in the gaming world has heard the name of this game. In case you have not heard of this game then make note that game is the definition of MMORPG genre. It offers players with a vast, ever expanding universe, full of content to explore. The game has all the elements of a good MMORPG that you can explore which includes an open world environment, character customization with great storyline and massive raids. If you haven't played this MMORPG the World of Warcraft should be the one and we suggest you get this game.
Star Wars: The Old Republic
---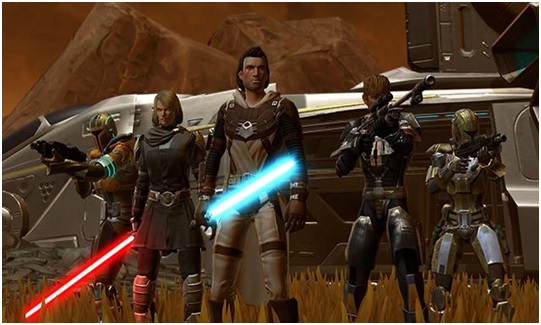 If you are a fan of the Star Wars series and you want to try Star Wars: The Old Republic. This game is based on the world of Star Wars providing users with puzzles and other types of combat that is different from other MMORPG. This program also features a choice driven mechanism like Guild Wars 2 along with the game play feature that brings other players together in the virtual world.
This program also has a single player gameplay so that players who don't want to progress with other players. This is beneficial to the players who do not want to compete or can't compete with other players to level up.
MapleStory 2
---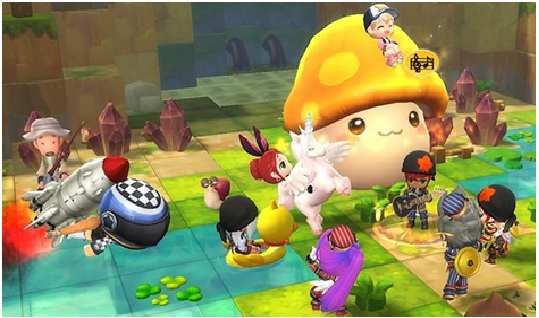 MapleStory 2 is also one of the top free MMORPG that is different from other free gameplay in terms of its unique low-poly graphics and colourful design. As with most MMORPG MapleStory 2 also has a vast virtual world in which players can venture with their customized characters and with other players around the world.
This game also has different mini games that players can enjoy. One thing about the minigames is that they are developed by other players using the game editor. This game looks cartoonish but it has an interesting storyline that will take you to a different adventure that has some epic battle with bosses, this game also contains different side quests and a crafting system that will help players to progress in the game.
Star Conflict
---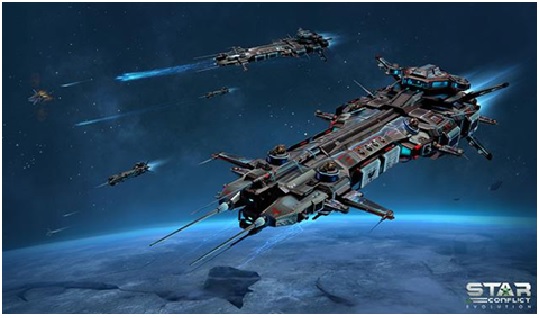 Star Conflict is a free MMORPG game that will take you to a journey in space. If you are a fan of space exploration then this game is specially for you. This game puts you in the seat of a space pilot who is assigned to locate and find alien treasures scattered in the universe. Your main goal is to collect different space ships like fighter ships and other massive ships.
This game has a PVE quest that requires you to take quests and raids, in which you have to fight aliens and space pirates. In this free MMORPG there is a constant threat of other players in the vast space. Players can customize their ships and weapons and it is part of a different customization with a tech tree. This game also comes with Oculus Rift support that gives users great VR experience.
DC Universe Online
---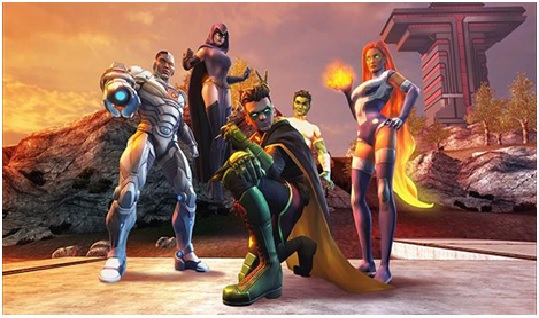 Fans of the DC universe would not want to miss DC Universe Online. This free MMORPG will let you create your own superhero, they can be equipped with different custom abilities and play with other heroes from your favourite DC multiverse. You can also play with Superman, Batman, with Wonder Women.
This game also has a tab targeting system that is used for combat and that makes it different from other games this feature makes this game more user friendly. DC Universe Online has a very interesting storyline with collectibles, and player levelling up options that will let players progress in the game how they want.
Lord of the Rings Online
---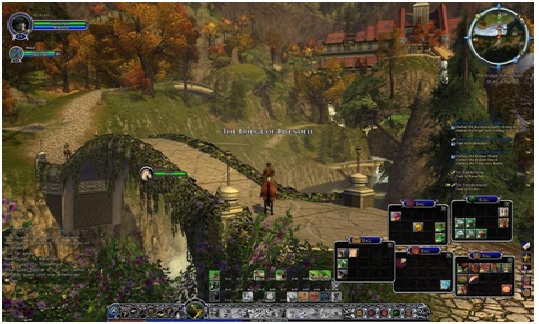 Who doesn't love Lord of the Rings? This medieval fantasy free MMORPG is a game based on the universe of Lord of the Rings. This game is perfect for the fans of the Lord of the Rings series. This game will take you on an adventurous journey in Middle earth, in which you will be able to fight together with characters from the LOTR universe and will also be able to explore the locations of movie franchises.
This game is the same as the other MMORPG that we have listed. However, there is one difference in this game is that all the players are on the same side so it doesn't give more PVP progress. This game offers a different game mode experience in which players have 10 levels and they create monsters and in this game mode players each other.
Blade & Soul
---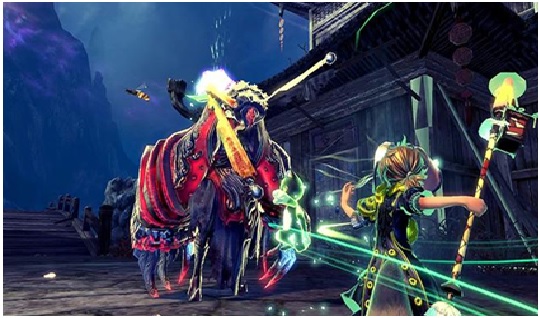 Blade & Souls is a Korean fantasy martial arts Free MMORPG. This game is different from other games by its unique combat style. This game has a different approach. This game's martial arts combat style makes it more challenging than other games. This game has all the tactics of martial arts like blocking, countering, and combos to defeat enemies.
This game has four different unique races that have 10 classes that you can choose from. This will allow you to customize your characters according to your needs and style. This game has PVE dungeons that require players to work together and defeat enemies, this game also has PVP clashes that will let you test your skills against other players. This is a unique game so we suggest you try once.
Eve Online
---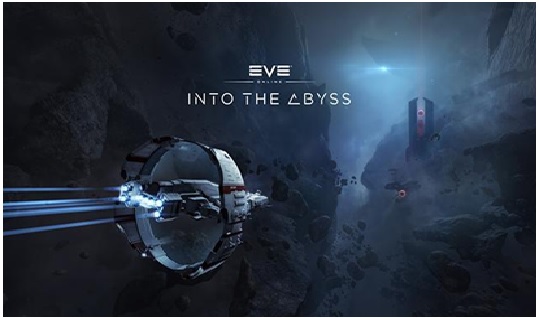 Another Free MMORPG on space exploration, Eve Online is set in the vast space. This game is based in the future where space exploration is possible. This game will allow you to choose from four different races and create their character from the start. This game has some detailed customizations that will let you to change your characters body and head.
Main thing to notice about this game is that after some time it can be slow. This game requires lots of time and gives you intense actions later. This game is not for those who want instant progress from a game. This game has mining and crafting features, but this process is slow and can be risky. If you like long space exploration games then this game is for you.
Neverwinter
---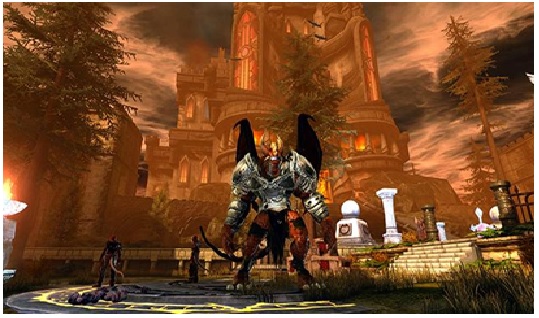 Neverwinter is a free MMORPG game that gets its inspiration from Dungeons and Dragons which is an original role-playing game from the board game era. This game is based on the fictional realms of a forgetting city of Neverwinter. This MMORPG has eight different races to choose from.
This game has a foundry that lets you create your own stories and quests. There is one thing though, this game doesn't have zones so you won't find as many people you see in other games playing together.
Dungeons and Dragons Online
---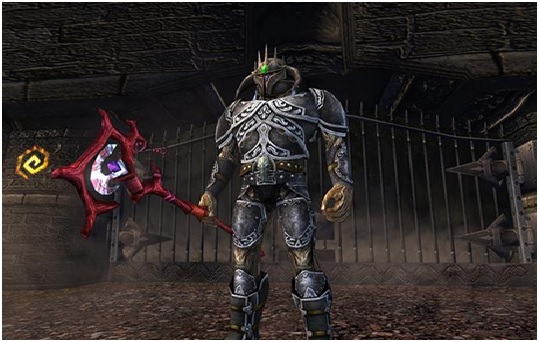 Dungeons and Dragons online is one of the best free MMORPG games. This game is based on the Dungeons and Dragons but with a revised set of rules. This game is different from its table top version in which it has a turn based combat system, this game has a real time combat system that is more immersive.
To progress in this game players have to finish quests in order to lever up and increase their skills of their customized character. This game has a feature that lets players heal when they visit specific locations.
Skyforge
---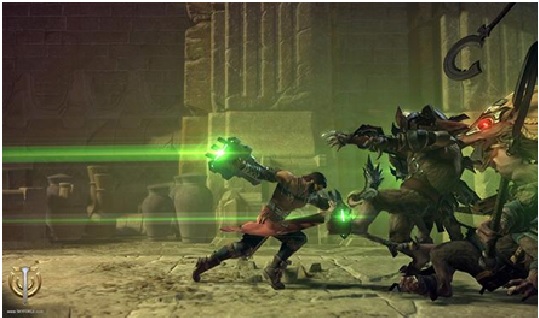 Skyforge is a free MMORPG that is based on the sci-fi theme. We have seen all these games and Skyforge is most impressive of them all, in terms of looks. It is based on the fantasy themed planet called Aelion. This game is completely free but this game has more to offer.
This game has great gameplay being a free MMORPG. This game doesn't let the players to be in a single class, players can any time change their classes providing them with the different playing styles and powers. In case you have to try different genres of MMORPG then you can try this game.
Star Trek Online
---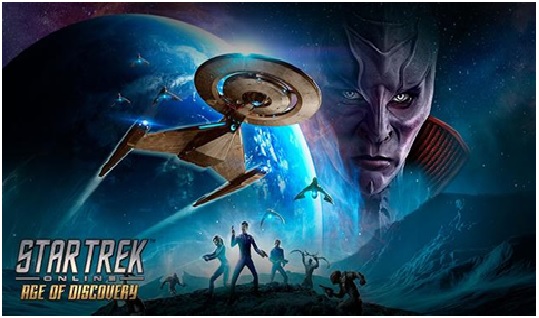 Star Trek Online is based on the Star Trek series and fans of Star Trek will surely love this game. It is one of the best MMORPG games you find on the internet. This game provides unique and new gameplay to the fans of Star Trek. This free MMORPG has some features of a Third person shooter and space exploration game that gives users a great experience.
This game has different elements taken from movies and television series that are a big plus for the fans of the Star Trek series. Star Trek Online gets new content from time to time giving players new content to play with. Star Trek Online is a great game and fans of MMORPG must try this game.
Rift
---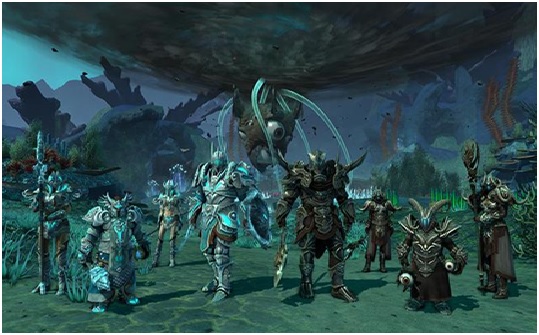 Rift is another great free MMORPG game that contains all the elements of MMORPG games with some different elements. In this game levelling system that is different from other games giving players three skill souls, it gives the ability to level up the skills they want and specialize in the skills they want.
This game somewhat like Warcraft, in this game death of quest giver and NPCs has an effect in this game about how you play and how the game progresses which is a great tactic. This game is a great free MMORPG game that will provide you with a different experience.
Runescape
---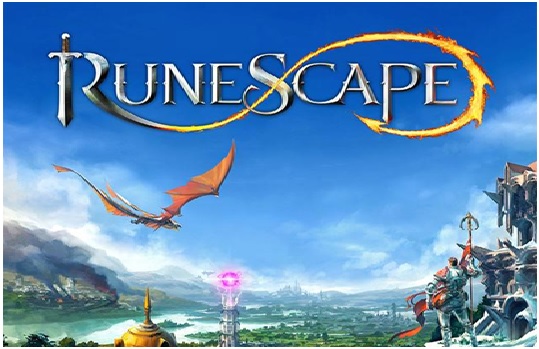 Runescape is a classic free MMORPG and it is one of the most updated and popular games.  This game has over 250 million accounts because this game offers players opportunity to feel all the aspects of an RPG.
This game has a flexible approach to the traditional model of other MMORPG. Instead of giving players a standard linear storyline this game offers players to choose their own path and make progress in this game. Runescape also allows the players to increase players in their specialized skills, that means players have the opportunity to pick skills they like and play according to their playing style.
Defiance 2050
---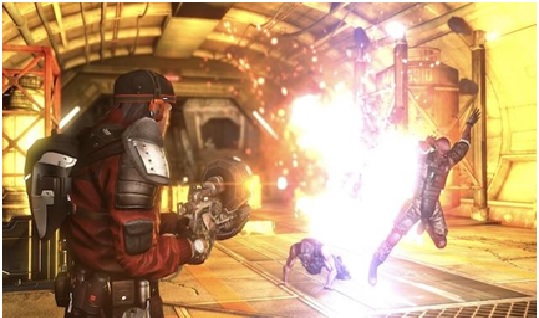 It is one of the best MMORPG shooting games. Defiance 2050 is a very exciting game and you will surely love this game. This game also contains different collections of weapons that are fully customizable. You can choose any weapons that you might like to defeat your enemy. Defiance 2050 comes with many challenging missions for the players. This combat game will keep you hooked up for long hours and shoot enemies.
This game also lets you explore the world and collect different unique items to defeat your enemies. This game's graphics are also great that makes it more desirable. This game is free to play, however, to make this game more fun you have to play for some items.
TERA
---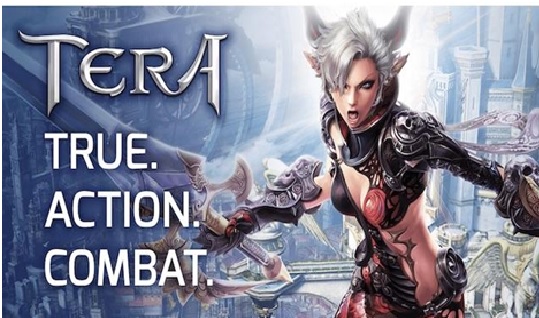 Tera is one of those games that has a dynamic combat system that makes this game more playable. This game offers different characters that you can select to match your playing style. This game has mighty Amani to Popori that you can choose according to your style. Tera has a great futuristic world that users can explore, that you cannot get bored due to its great graphics.
This game brings lots of fun by providing options to the players of indulging in a fast-paced battle simulation. This game also includes many dungeons and monsters that players have to fight and defeat. This game also includes open world PVP mode, red refuge, leader boards, guild vs guild combat system and elections that make this game more exciting.
ArcheAge
---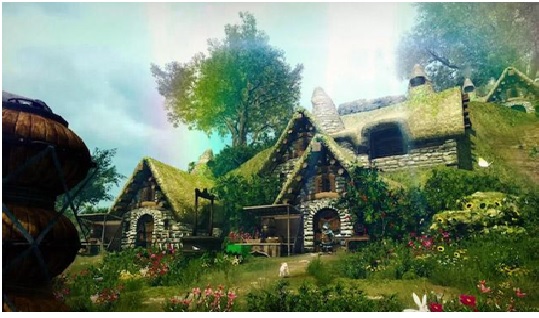 ArcheAge is one of the best free MMORPG that is developed by Korean developer Jake Song. This game lets you fight in an epic battle which is entangled with a fascinating story. This game has a zoneless world and you can play in first person and third person view. Apart from having a normal combat system this game has an epic naval combat system that lets the players fight sea battles and acquire trade routes.
In this game players have to build ships that are massive and load them with advanced weapons. This game lets you fight with other players or the monsters in the game. Online players need to be very careful since players can freely attack anyone. This game has Bloodlust mode that lets you make this game more exciting.
Aion Online
---
Aion Online is one of the free MMORPG that is unique in its own way. This game contains a unique combo mode that includes PVP and PVE combo that is called PvPE. This free MMORPG has a fantasy environment that is more exciting. This game has two zones that are called Abyss and Balaurea. You have to control fortresses located in the zone by fighting and showing courage. This game has eleven main classes and six subclasses, in the starting you have to choose your class.
This free MMORPG has three different quests that players can choose from, these quests are ordinary quests, campaign quests, and work orders. In ordinary quests players have to complete tasks and take rewards. Whereas campaign quests will take players into a story driven journey that plays an important role in progression. The work orders will help players to increase their skills. To make on top of the list of leader boards you have to try hard and you can also shell out some money by buying weapons and armours.
Secret World Legends
---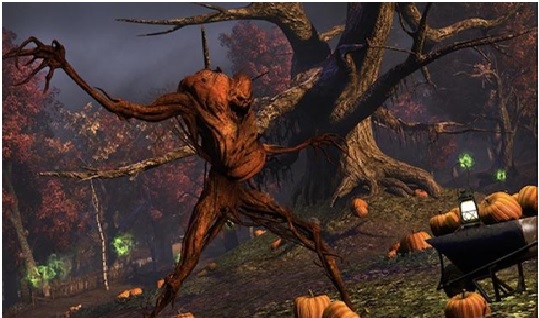 If you like revealing the secret of the legends then Secret World Legends is top choice for you. Secret World Legends is one of the best free MMORPG you can find. This game has lots of missions and quests that will get you hooked up. You can fight with the supernatural forces that are hell bent on destroying the world. This game has a great collection of weapons that will help you in fighting with supernatural enemies. You can wreak havoc in the enemies' camp using the advanced weapons.
 Secret World Legends lets you become superhuman and have superhuman capabilities to fight with the sinister enemies. This game has a great storytelling so that you cannot get bored when playing this game. This great game also has a voice acting that makes it more exciting and will make battles more exciting. This game also lets you travel to exciting places like New York, London, Seoul etc.
Verdict:
We have listed great free MMORPGs that you can play for free.  You can choose any of the games that you like according to your style.
Author Bio: – Chandra Shekhar Choudhary is working as an SEO analyst and technical Content Writer. His potential of writing is PC tips, Android and Mac tricks Best Mac Cleaner Software and he is anxious in writing other technical blogs. You can also find Chandra Shekhar on Facebook, Twitter and Instagram.