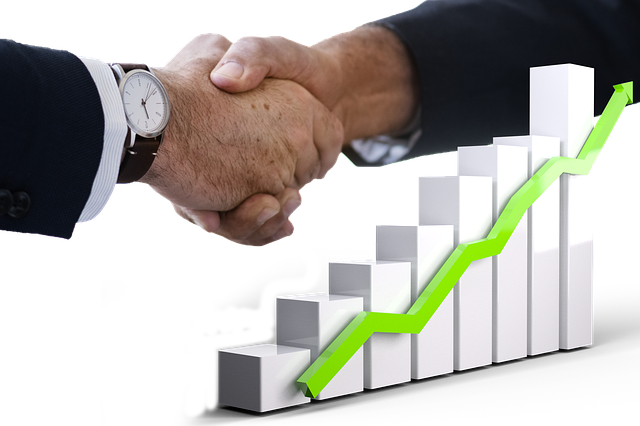 Enabling Growth with Clever Supply Chain Finance and Payment Solutions
When all is said and done, the goal of every successful company is to bring its products to consumers in the most streamlined and effective way possible. In today's globalized economy when political crises or lockdowns in one corner of the world can completely disrupt the supply chain and commerce on the other that is becoming increasingly hard and entails leveraging countless factors we really don't have any level of influence over. That, however, doesn't mean we should simply leave our companies to chance and go with the flow, but rather that we need to leverage all the resources that are actually under our control to keep this system going with the least disruption possible. Let us take a look then at how clever supply chain financing strategies can keep your commerce going and set up the foundations for the growth of your organization.
Keeping the commerce alive despite financial obstacles
In order to keep their companies afloat, the business owners need to make sure their companies are maintaining a steady cash flow. For that to be possible, however, these organizations need to be able to deliver their goods in time so the transactions can be processed and the funds reinvested into operations. This is especially important in the case of established clients and repeat purchases that are, on average, driving more than 50% of the company's annual revenue. Leveraging the available loan solutions is one of the easiest ways to keep this machine going and set up financial foundations for stable growth.
Responding to immediate market opportunities
The present-day business world is very volatile and fast-paced. The companies that want to ensure success need to be lean enough to keep up with this relentless pace. So, when some opportunity arises you need to be able to instantly move in to close the gap. Unfortunately, the companies are not always able to raise funds fast enough to properly finance the supply chain and acquire goods quickly enough to expand. Present-day trade financing options can go a long way in mitigating these issues and providing the funding even in situations when cash flow is strained and companies can't finance full shipments.
Establishing relationships with vendors
In this day and age when the global supply chains can be easily disrupted and global crises are capable of shutting down entire markets, nurturing close ties with suppliers and vendors is nothing short of priceless. However, coming to the point when these parties will be willing to give you special offers, access to premium goods, or some other perks takes a lot of time, patience, and commitment. Here lies one of the greatest advantages of trade finance loans and similar financing options – when you are capable of paying shipments before they arrive, you are making big steps in building mutual trust.
Extending the retailer payment terms
As we mentioned in the previous sections, the current market is very volatile and presents countless obstacles in front of retailers. As a wholesaler, your goal should be to understand this situation and make it more bearable so you don't damage the retail network and keep the market liquid. One of the simplest ways to do that is to extend the retailers' payment terms and make their situation less strained. Stretching your own resources, on the other hand, hurts your ability to keep your inventory stocked and keep up with demand. Fortunately, your business can easily solve this problem with inventory financing.
Laying foundations for international trade
Even though the global market is becoming increasingly globalized, the global economy still represents a giant patchwork of different smaller markets, currencies, and national legislations impacting both of the previous two factors. With the circumstances as they are, conducting international trade and engaging in resulting currency exchange can drastically undercut the investments that were otherwise supposed to stimulate the company's growth. Serving as a mediating third party the business providing trade financing services can eliminate a lot of this currency-based risk and allow you to maximize the transactions' ROI.
Deliberate factoring options
Last but not least, we would like to remind you that, when faced with financing and cash flow obstacles, the companies tend to resort to loans whose extent, rates, and financial baggage often tend to outweigh the short-term benefits. Keeping that in mind we should like to point out that not all financing options require this form of transaction. For instance, if your company is unable to charge the invoices in time and reinvest this money back into the supply chain, they can solve the problem in a more deliberate manner, using the factoring services to sell the majority of the invoice value and get necessary funds immediately.
We hope these few examples gave you a general idea about just how valuable the third-party supply chain financing can be for stimulating the growth of one company and presented a couple of strategies you can use to implement these ideas in real life. The present-day business world is incredibly fast and hectic and if your company hopes to succeed in such an environment it needs to possess a great level of nimbleness and be able to keep its supply chain roaring. Third-party financing won't immediately solve all of the problems you will face in this regard, but it will definitely prove to be a very useful tool.