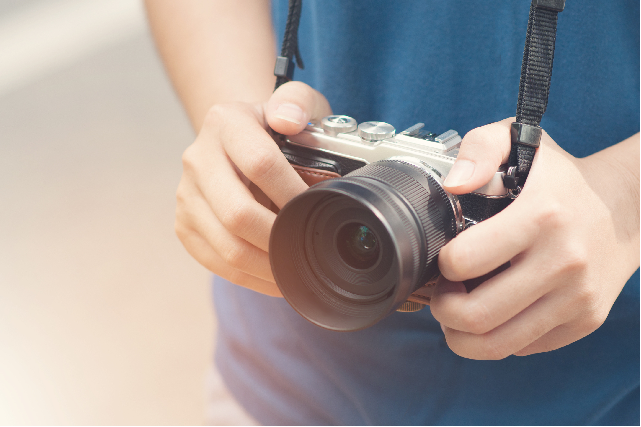 Nifty and Compact: A Complete Guide to Micro Four Thirds Cameras
Compact and lightweight with great performance, Micro Four Thirds cameras have been gaining popularity among the public and becoming the choice for intermediate and semi-professional photographers. But what is a Micro Four Thirds camera, and how does one choose the right lens focal length? Here we'll explain everything you need to know about Micro Four Thirds cameras.
What is a Micro Four Thirds Camera?
Micro Four Thirds is a mirrorless interchangeable lens system. It gives the photographer a more compact alternative to full-frame DSLRs, which can at times feel a little chunky and excessive. Micro Four Thirds cameras were developed by Panasonic and Olympus in 2008, and they share many features across the MFT range.
If we're talking about Micro Four Thirds cameras, we need to talk about sensors. The image sensor of this type of camera is 4/3", which is where it gets its name. The size of the sensor is smaller than APS-Format offerings from other manufacturers, making Micro Four Thirds cameras more compact and travel-friendly.
The pros and cons of Micro Four Thirds Cameras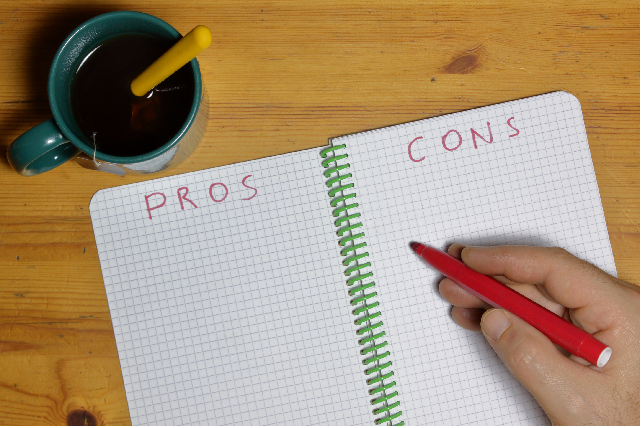 The pros of Micro Four Thirds Cameras
Rest assured – the reduced size of the sensor does not result in reduced photograph quality. The image quality from the 4/3" sensor is often spectacular, making them particularly popular for enthusiasts, travellers, semi-professional users, and of course, beginners. If you value ease of use, you'll enjoy using a Micro Four Thirds camera and likely never miss the shot.
Micro Four Thirds cameras are nifty, compact, lightweight, and therefore make great travel cameras. Regardless of skill level or budget, there's a Micro Four Thirds camera out there for you. Brimming with fantastic features such as wide ISO ranges, high-res shot mode, incredible rates of frames per second for smooth video footage, and impressive image stabilisation, many also have Wi-Fi connectivity and sharp autofocus abilities. From the range of Micro Four Thirds cameras, opt for an all-rounder or find one that's specifically suited to your photography needs.
Both Olympus and Panasonic produce high-quality mirrorless cameras for all levels. The range includes easy-to-use models for beginners and more advanced models that are full of amazing features for enthusiasts. For vloggers, there are also plenty of video-friendly mirrorless cameras in the Micro Four Thirds range.
Micro Four Thirds cameras do have some cons
Micro Four Thirds cameras sometimes include weaker low-light performance, resulting in more noise in an image. There are however ultra-fast lenses to help you get around this minor setback, so you can still capture beautiful dark indoor photos with the right camera lens.
Some photographers don't love the 'zoomed-in' effect Micro Four Thirds cameras provide, but that comes down to aesthetic preference. Many of these cameras have a super wide ISO range, allowing plenty of wiggle room when shooting in low-light settings.
What's the right focal length for your Micro Four Thirds Camera lens?
While most manufacturers develop a new lens mount when developing a new camera system, Panasonic and Olympus systems use the exact same mount. So, you can use the same camera lens for both brands interchangeably, allowing you plenty of lens options.
Since the sensor size of Micro Four Thirds cameras is small, the focal length of the attached lenses is effectively doubled, due to crop factor. For example, a 25mm lens will provide the field of view of a 50mm lens that's mounted on a full-frame camera. And a 12-40mm lens provides a 24-80mm equivalent zoom range, and so on.
Essentially, you're getting a 2x crop factor. This is a major benefit for some who like to use a longer focal length lens. Micro Four Thirds cameras give the illusion that you've zoomed in when you haven't. A 14-150mm lens is similar in size to a standard APS-C format lens, but it performs like a 300mm telephoto zoom lens. Lens focal lengths on Micro Four Thirds cameras vary but keep the above in mind when choosing the right lens for your camera and photography style.
Get started with Micro Four Thirds Photography
The best Micro Four Thirds cameras are small, practical, and affordable, and when it comes to features, they pack a punch. The best Micro Four Thirds camera for you depends on what you're using it for. If you're unsure, speak to a professional camera expert from Ted's Cameras to help you decide.