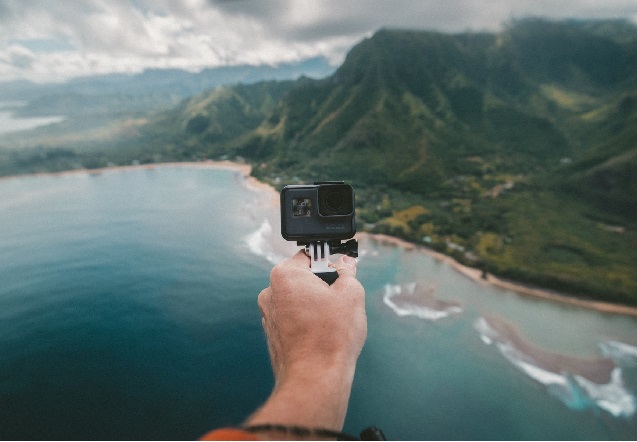 If you are out to have the adventure of your life, then you probably need great action cameras to record every single moment of it. Thanks to their high-speed, high-resolution capabilities, action cameras are the route to shooting the most comprehensive and compelling film imaginable. The best action cameras on the market today are packed with great features, waterproof, incredibly robust, and can be firmly fastened to anything. Here are the best action cameras to get for your next adventure in the wild.
GoPro Hero10 Black
GoPro is always the favorite brand for everyone when it comes to action cameras, and the Hero10 Black is no exception. The Hero10 Black builds on the core of its predecessors with a new CPU that improves picture stabilization, accelerates capture times and extracts greater resolution from the 23.6-megapixel sensor. Also, if we are talking about picture stabilization, which is typically the most crucial function in an action camera, the GoPro Hero line has always been a step ahead of the competition.
It has been improved by offering 5.3K, 30-fps footage with HyperSmooth 4 (GoPro's picture stabilization software). At 5.3K, you will get gimbal-like fluidity while still having enough room to trim and output to 4K. The Hero10 also features video tone mapping, which brings out the details in shadows as well as the capability to extract 19-MP static photos from videos. The best part is, the Hero 10 has improved noise reduction, sharper image resolution, and a water-resistant lens cover.
Insta360 One R
While GoPro has long claimed to be the most versatile camera on the market, the Insta360 One R brings it to the next level. You can change out camera units for various traits and shooting possibilities thanks to the One R's modular architecture. The module also features a 4K footage wide-angle camera and a dual-lens 360-degree camera. It has a Leica-engineered camera with a 1-inch sensor for the most outstanding picture quality possible, even within low light settings.
Every lens has its own set of features, allowing you to stretch your imagination. If you are stumped, the company's smartphone app and the Insta360 forum are always good places for ideas. When it comes to the smartphone app, it provides advanced editing options that make it simple to produce shareable video. When you activate its Flow State image stabilization, all your footage will seem smooth.
DJI Osmo Action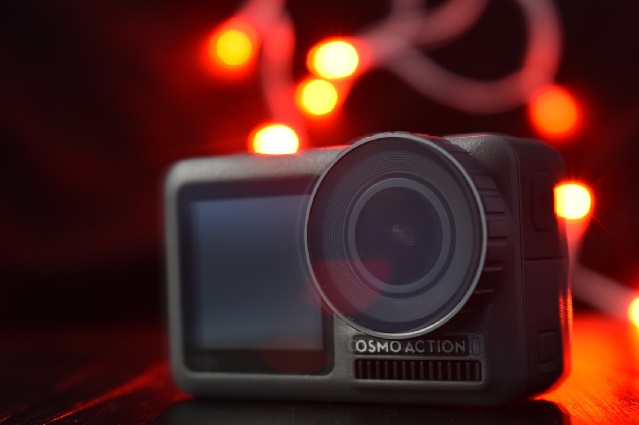 DJI is mainly known for its drones, but the Osmo Action was its first action camera. Launched back in 2019, the Osmo Action looked and felt like it was designed to compete directly with the GoPro Hero8 Black. The inclusion of a colour-filled front LCD is particularly appealing, which makes it one of the finest action cameras for selfie shots or vlogging, making it a cheaper alternative to the GoPro Hero 9 and GoPro Hero10.
It offers excellent electronic image stabilization, HDR video, and customizable settings, allowing you to manage the photography settings you desire without going through menus. Another good feature included is that it responds to all voice commands, allowing you to change the perspective with your voice. It is also waterproof and durable, with replaceable lens covers. This is a great waterproof action camera for those who want more control over their photographs and films.
Oclu Action Camera
If you are looking to get the most out of your action camera, look no further. Built with a top-mounted screen and a broad, low-profile body, the OCLU action camera defies convention and is ideal for installing underneath a surfboard or a helmet peak when going out riding.
It is a sturdy and stunning camera with a fantastic ultrawide lens and the capacity to shoot at up to 4K 30fps. It includes four customizable shooting settings with simple three-button control. Additionally, it has one standout function called Live Cut that would make your life a lot simpler by allowing you to eliminate unwanted material while recording.
Sony RX0 Mark II
The Sony RX0 II can be pretty pricey, but it has characteristics that make it well worth the extra money. One of the features includes filming brief bursts of slo-mo footage at up to 1,000 frames per second. Plus, the RX0 Mark II is capable of recording 4K footage internally, unlike its predecessor, the RX0 that could only record 4K UHD to an external recorder.  Whether you are trying to shoot video or still shots, the 1-inch sensor creates stunning pictures, improves the camera's low-light performance, and delivers a wide dynamic range.
SJCAM SJ8 Pro
The SJ8 Pro is a viable competitor if you look for a GoPro-like 4K60fps resolution without breaking your bank. This cam includes other resolution options for producing excellent slo-mo images at 1080p120 and 720p240. The SJ8 Pro's lens boasts seven layers of glass for improved clarity and decreased distortion. It also features a great fixed 2.8mm focal length, 170° field of view, f2.9 aperture, and a clear perspective on recording the finest quality video footage feasible.
The 8x digital zoom ability is one of the camera's trump cards, ready to catch those intense action close-ups. Additionally, 6-axis picture stabilization helps smooth out the video during the most jarring events. A 2.33-inch IPS Retina touchscreen on the rear allows for high-definition playback and customization of settings. The SJCAM Zone app, available for both Android and iOS, is straightforward, simplifies post-production and sharing by transferring footage via 2.4GHz or 5GHz networks.