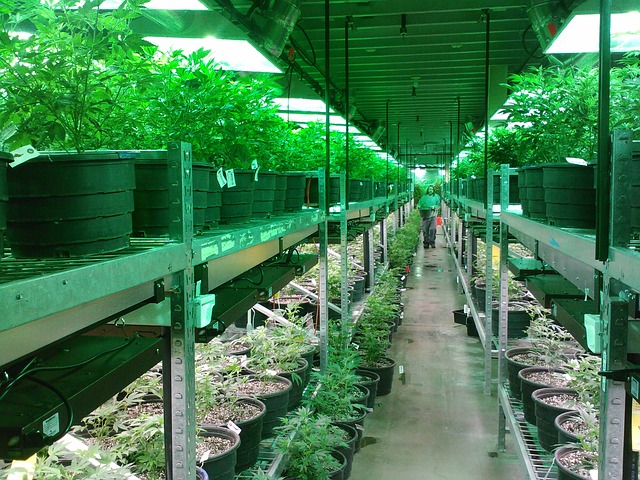 The cannabis industry has grown exponentially in recent years. Cannabis is now legal for recreational use in 19 states including Washington D.C., and there are more than 30 states that have legalized cannabis for medicinal purposes.
With this type of growth, it's no surprise that entrepreneurs are looking for ways to get in on the action and be a part of the cannabis boom.
However, opening a dispensary can be difficult and there are many factors to take into consideration before you begin your venture. This blog post will focus on five tips for starting up your dispensary.
Keep Compliance in Mind
One of the most important things to keep in mind when starting a dispensary is compliance. State cannabis laws can be difficult to navigate and many have stricter guidelines than others, so you need to make sure your business follows all local cannabis rules.
In addition, it's important to contact each state where you plan on operating as well as any neighboring states. This way, you can avoid any issues with cannabis transport across state lines and ensure that your dispensary is in compliance at all times.
Keep your cannabis business in compliance by hiring a cannabis IT company that can help you manage the security, inventory, and sales of cannabis.
Keep an Eye on the Rules of Your Industry
As cannabis becomes more acceptable for recreational use, there are also increasing regulations regarding consumption around the country. For example, while smoking cannabis has been legal in several states, many have banned cannabis consumption in public spaces.
It's important to keep an eye on cannabis laws in your state as well as nationally. Cannabis is becoming more mainstream, but there are still many regulations that entrepreneurs need to be aware of.
In addition to cannabis laws, there are also regulations for cannabis businesses that you should keep an eye on as well. In some places where cannabis is legal recreationally or medicinally, dispensaries still need a license before they can open their doors and begin selling cannabis products to the public.
This is why it's important to do your research and have a clear understanding of the cannabis laws in your state before you even think about opening a cannabis business which brings us to the next tip.
Do Your Research
Opening a dispensary is not as simple as slapping up a sign and starting to sell cannabis products. There are many things you need to take into consideration, such as the type of cannabis products you want to sell, your target market, and how you'll price your products.
You should also research what other dispensaries are doing in your area. That'll give you a good idea of what type of products and services are popular in your area, as well as what prices patients are willing to pay.
In a nutshell, you need to research the cannabis industry as a whole. Information on what other dispensaries are doing can be found online, and there are also cannabis trade shows that can be a great resource for information.
To make sure your dispensary is successful, it's important to do your research and have a solid business plan in place. This way, you can make sure you're meeting the needs of your target market and setting up your dispensary for success.
Partner Up
Opening a dispensary can be expensive, especially if you're starting from scratch. But it doesn't need to break your bank account.
One way you can keep some costs down and feel like less of an entrepreneur is by partnering up with another like-minded individual.
Partnering with another entrepreneur to open and run your store can help offset some of these costs, especially if you're both realistic about what each party will contribute towards the business (and vice versa).
Network, Network, Network
One of the best ways to find success in any business is by networking with other entrepreneurs. The cannabis industry is no exception, so make sure you attend cannabis events and meetups in your area. This way, you can learn from others who have already opened a dispensary and get valuable tips on what to do – and what not to do.
Cannabis insurance is also something to consider when setting up your business. Dispensaries are a prime target for thieves and burglars, so having insurance in place can help protect your investment.
Opening a dispensary can be a lucrative and exciting venture, but it's important to remember that there are many things to take into consideration before you get started. By following the tips in this blog post, you'll be on your way to opening a successful cannabis dispensary.