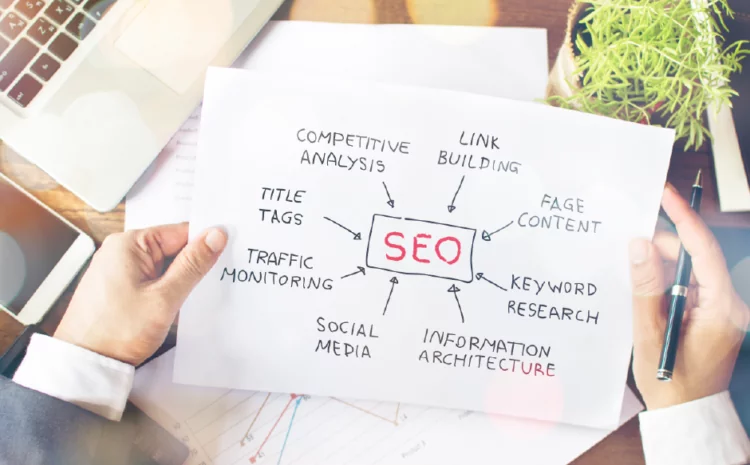 What To Know Before Hiring An SEO Expert
The internet era undergoes continuous evolution everyday bringing in new advancements. One of the main things that have come with internet usage is the use of search. People look for millions of results on search engines every single second. 
As such, it is necessary for websites on the WWW to optimize their content and other aspects for search engines. This is what search engine optimization (SEO) is all about. With the emergence of SEO, came a new community of professionals: SEO Experts. 
These experts, who are commonly known as SEO specialists, work on all aspects of optimization for search on behalf of companies.  They help optimize websites to rank higher on search engines, and in essence, increase a website's traffic from them. 
You need to carefully select a perfect candidate, someone who is a leading specialist in SEO marketing during the hiring process as this determines how successful their efforts will be.
Duties of an SEO Expert
---
When you hire an SEO professional, one of the key duties they will perform is optimizing landing pages and copy for search engines. 
Another duty the expert will perform is creating effective content for search. Creating good content involves continuous keyword research and optimizing the content around these keywords. 
Content examples include website articles and blog posts. Other duties include: link building, analyzing web analytics, and sometimes, search engine marketing (SEM).
An effective strategy and effective implementation will ensure your website ranks highly on search engines within months. 
Some of the factors that affect ranking on search engines include
Keywords. Certain keywords rank higher than others in a particular topic.  It is for this reason that keyword research is a highly essential element of SEO. You should select high ranking keywords, and effectively tailor your content around these keywords in order to rank highly on search engines. However, it is important to avoid overusing keywords (keyword stuffing) as it may cause the search engine to flag your site as 'spam'.
Quality and number of backlinks. Backlinks are an important factor in ranking as they show how much authority your site has, as well as how reliable it is. Several backlink factors affect how well or poorly your website will rank. For example, sites with backlinks from many domains, that are older, have authority and are preferably from competitor or class C IP's generally rank higher than those with contrary backlink features.
Site speed. Fast loading time is a tool for measuring a user's experience in a site. Generally, slow loading time leads to a bad user experience. 
The reverse is also true. Site speed affects ranking both directly and directly. Directly, it affects ranking in that the faster the loading time, the more likely you are to rank highly.
Site speed impacts ranking indirectly through the bounce rate (the speed at which a visitor moves from your site back to the Search Engine Results Page SERP). A higher bounce rate generally may cause you to be ranked lower.
Site metrics such as how long a visitor stays in your site. When a visitor spends a long time in your site, it is generally an indication that they find your content relevant to what they were looking for. The search engine therefore ranks your site higher.
Content relevance to search terms. Some people focus on using high ranking keywords and not on the content itself. 
Doing this is counterproductive and may cause your site to rank low. Therefore always ensure the content you create is as relevant as possible. 
A good way to achieve this is by always creating the content with the readers, and not search engines, in mind.
Benefits of Hiring an SEO Expert
---
Hiring a specialist accords your organization so many benefits due to the important nature of their work. Some of the advantages include the following:
An SEO professional is experienced.  A professional is equipped with expert knowledge on SEO. They already know their way in and out and will implement strategies that yield timely results. 
It is more beneficial to hire someone that knows exactly what to do. It will save you the time and energy to learn SEO by yourself since a trained professional does a better job. 
They know the tools, tricks, tips and do's and don'ts of their profession. A specialist will have your site ranking in no time.
It allows other organization players to concentrate on other areas. The expert concentrates on their main job, SEO, leaving you and other team members to concentrate on what you do best. 
As they say, division of labor and specialization is always more productive and leads to the best results. With an expert on board, you are assured your SEO matters are well taken care of. 
Therefore, you get an opportunity to work on growing other areas of your company or organization.
They may earn the organization money. Effectively optimizing your pages leads to higher ranking. High rankings establish brand authority, building trust leading to increased conversions. 
An SEO expert may also work on an effective e-commerce section in your site leading to more sales. They may even help you earn through advertising, both by the search engine and privately. 
In short, an expert knows exactly how to monetize your website, and pages, and will make the organization money.
Overall website improvement. A professional knows exactly what your website needs (or doesn't need) to be great. They will work on all aspects of your site in ways an inexperienced person cannot. Good website pages eventually have clients responding to the call to action- whatever it may be.

Click here

to see a few questions you can consider asking the candidates during the interviews.
Conclusion
Hiring a great SEO expert is of utmost necessity as a poorly done optimization work can lead to low ranking.  Worse still, your site may be flagged as spam. To select a good candidate, focus on all aspects of their professionalism and not just one. It is important to choose an expert that has the right qualifications. The qualifications may be evidenced by certifications or testimonials that they are well trained. Also, it is crucial to hire an experienced SEO specialist than one that is only starting out. Experience is great because it symbolizes mastery and adequate exposure to the work one is being hired for. Look at their previous work results. Are they good? If yes, go ahead and hire them.