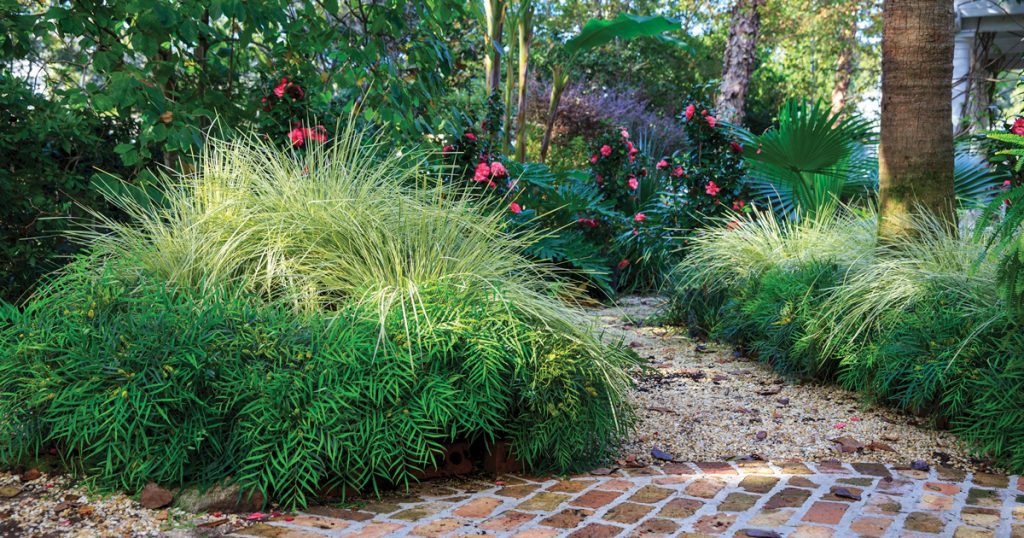 Low Maintenance Landscaping Ideas for Large Yards
It takes time and effort to maintain landscapes especially the large yards. If you have a garden in your backyard, you need to take care of it regularly and even spend money on its maintenance. The larger the garden more is the maintenance cost for its up keeping.
Watering, pruning, mulching and weeding and removing unwanted trees are some essential activities that need to be done regularly for a garden. You should hire Rocklin certified arborist service to remove unwanted tree from your garden. You need to make the landscapes considering the low maintenance ideas so that you don't need to spend much time and money to upkeep them. This post shares some low maintenance ideas for large gardens and landscapes.
Automatic irrigation systems
---
The lawns and plants in your gardens need regular watering to stay green and keep growing. Watering the extensive lawns and gardens is difficult. So it is better to install the automatic irrigation systems in your yard that can fulfil the watering requirements automatically. However, you need to operate the automatic irrigation system as per the automation involved. For example, some systems may require you to turn them on, and they will water the lawn and plants themselves. The advanced systems may turn ON and OFF themselves with the help of sensors.
Grass in the lawn
---
The lawn owners know how difficult it is to maintain the grass. You need regular mowing, watering and fertilizing of the grass in your garden. However, the grass is also prone to disease which can make your lawn look unhygienic. There are low maintenance types of grass for different climates that you can use in your garden.
Fescue is a slow-growing glass suitable for growing in northern climates. You can get its seeds from the market at cheap rates and throw them in your garden. Fescue grows slowly that needs less frequent mowing and fertilizing than other types of grass.
Bermuda is a grass suitable for growing in the southern climates. The grass can grow even on the infertile soils and does not get damaged by pets like dogs and cats. It needs less mowing, less watering and can survive in low water conditions.
Rock gardens
---
Rock gardens are the plants that are drought tolerant and do not need frequent watering. There are a variety of rock garden plants available in the markets that require low maintenance. You can select the flowers and bushes that suit your landscape and plant them in your garden. They don't need frequent watering or weeding and grow in almost any environment.
Mulching your garden
---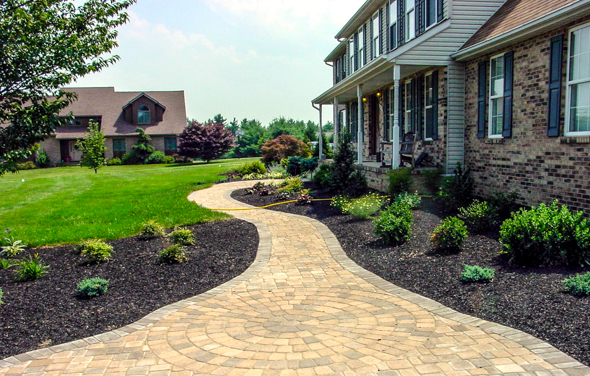 Mulch is good for the growth of plants, trees and shrubs as it insulates the roots form the external temperature and climatic conditions. It also helps retain the moisture in the soil for a longer time as compared to the non-mulched soil. Mulch can be the right solution for various problems areas in your garden. You can make your mulch at home using some wood chips or buy it from the market. Mulch also improves the visual appeal of your garden and turns your problems areas into no maintenance areas.
Fuss-free plants
---
Many people choose to grow riotous blooms in the garden that needs high maintenance like watering, fertilizing and pruning. Choosing the perennials over annuals allows you to make your garden a low maintenance landscape. It is best to select the evergreen shrubs as they need little watering and you don't need to look after them more than pruning every two to three months. Some of our favorites are privacy trees such as Thuja Green Giants and Emerald Green Arborvitae. They provide privacy, shade, and are extremely low maintenance. However, if you live in a location with a hot climate, they may need watering at least twice a week. The automatic irrigation systems can take care of the watering requirements.
Native plants
---
Planting the native plants can be the best you can do for a low maintenance landscape. The native plants to a location are accustomed to the temperature, moisture, winds and other climatic conditions. People who choose the more exotic options should understand the amount of care and maintenance that such plants need. Even if you maintain them correctly, they may die due to unfavourable climatic conditions.
Paving and stones
---
Pavements and stones can reduce the area to be maintained in your garden and also improve the visual appeal of your yard. You can use the pavements and stones to create the pathways and cover the problem areas in your garden. Once you cover the areas with pavements, you don't need to do anything to maintain them.  Reducing the area of a large landscape help you make it a low maintenance garden.
Final Words
The ways to create a low maintenance landscape are not limited to the points mentioned in this post. You can use many other ideas like creating a focal point, planting lavenders, using crushed stones and retainer walls Brisbane for flower beds, etc. However, the above-given tips can help landscape owners to reduce the maintenance costs and efforts significantly.