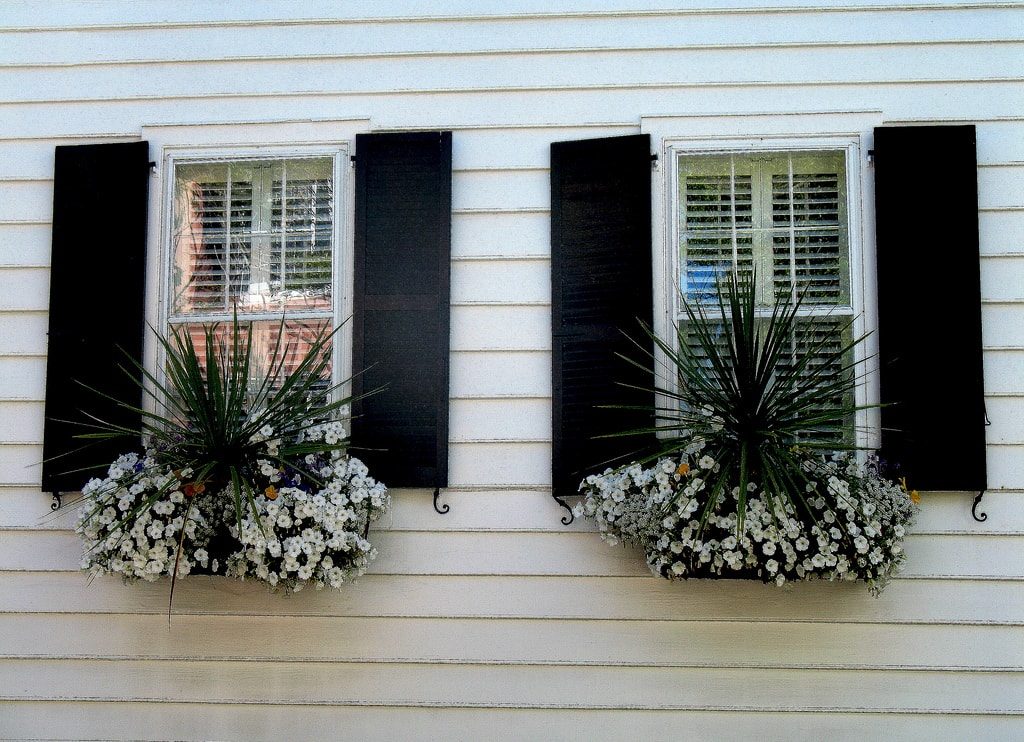 What Purpose Do Shutters Serve On Windows?
Exterior shutters have been around for centuries and even today, they rank among the most popular home improvement ideas. Homeowners are always on the lookout for the best home improvement techniques and they favor shutters for windows for many reasons. Window shutters offer many benefits and little wonder then that they are common from coast to coast. If you have always wondered what purpose shutters serve on windows, it is time for a quick but invaluable lesson.
This article explores a broad range of functions performed by both functional and decorative shutters. Keep reading.
Brief Overview of Window Shutters
---
Use of shutters as a window treatment goes back to the earliest civilizations including Greece and The Egyptian kingdom. The materials and styles used in shutter making might have changed but the functions performed by these important home fixtures are similar. Later, the use of wooden boards spread to England and this shutter system later spread to the Southern States.
For many years, shutters were associated with tropical areas but today, you will find exterior shutters on modern homes across the country. Homeowners can choose from a variety of shutter materials including wood, aluminum, synthetic foam, MDF (medium density fiber), vinyl and faux wood.
There's a broad range of styling options for shutters including Raised panel shutters, Louvered shutters, Board and Batten (BnB), Bahama shutters, Shaker-style shutters, functional plantation shutters, interior Café-style shutters, cut-out design shutters, Scandinavian shutters, and combination shutters among others. Each shutter design has its applications and it is advisable to learn more before making a choice.
What Are the Functions of Window Shutters?
---
Most homes feature functional or decorative shutters but what is the role of these fixtures? Window shutters are versatile and play a wide range of functions including:
Protection Against Extreme Weather
If you live in areas prone to storms, hail, strong winds, and other extreme weather patterns, you appreciate the importance of protecting your property. Windows are susceptible to weather damage and this can lead to costly repairs or replacement.
Window shutters play an important role in protecting your home during such weather. You only have to close the shutters to prevent any damage. More importantly, these fixtures protect those inside the house during such weather by preventing debris hurled around during storms.
Natural Air Control
As a homeowner, you appreciate the importance of good indoor air quality. Whatever the weather, it is important to have fresh air flowing in your house and this is where exterior shutters come in handy. With the windows open, you can use window shutters to allow in fresh air without compromising on privacy. It is a smart way to keep your living space comfortable and healthy at all times.
Improving Energy Efficiency
Energy consumption is the major cost in home maintenance and as a homeowner; you should always look for ways to cut down on the power bill. Now, your home needs air conditioning and ventilation throughout the year and this hogs most of the power you pay for every month.
With the installation of window shutters, you can cut on energy consumption by heating or cooling your living space naturally. On cold days, you can close the windows and shutters to trap warm air inside and keep everyone warm. On hot days, you should open the shutters to allow a cool breeze and save on the cost of cooling the house. If you have always wanted to embrace green living, window shutters are a step in the right direction.
Aesthetics/ Curb Appeal
Your home is a proud possession and of course, you want it to look great. Decorative shutters can transform a hitherto bland exterior decor into a beauty. Whether you opt for wooden, aluminum, faux wood or vinyl shutters, it is possible to customize them and add a dash of style to your home.
Wooden window shutters ooze timeless beauty and have a classical touch making them perfect for enhancing curb appeal. If you have always wondered how you can spruce your home's exterior façade, it is time to consider treating the windows with stylish shutters.
Natural Light Control
Well-Lit living space is the dream of every homeowner but this is not always easy to achieve. Even with the largest windows, it might not be possible to allow light due to privacy concerns. Installing exterior shutters for your windows solves this problem and you can bathe your living space with natural light.
It is easier to manipulate sunlight with shutters without risking your health and this is one of the most important reasons to add shutters to your windows. You have more control over how much light you want in your house.
Privacy
Window shutters are a great solution if you need to let in light or the breeze and keep away prying eyes. For windows facing public spaces, it is difficult to control air and light control while at the same maintaining privacy. The best shutters on the market improve privacy and at the same time give you control over light and air entry.
Easy Customization/ Versatile Styles
Whatever decor idea you have for your home, it is possible to find window shutter styles to work within every room. You can choose a shutter style that accentuates your home's architectural design.
For instance, Board and Batten (BnB) work well with Mediterranean, Cape Cod, and French Country homes while Bahama shutters are ideal for Ranch and cottages. It is easy to manipulate shutter styles, colors, sizes and hardware to blend with your preferred decor style.
With exterior shutters for your windows, you will not only provide protection for your family and the property but also enhance the curb appeal of your home. It is a great way to improve energy efficiency in your home and cut cost on energy consumption. Window shutters help improve your living space by allowing better control of air and light. You will enjoy a healthier living space and privacy will not be an issue if you want to enjoy the breeze. With so many shutter styles to choose from, you can always find something to suit your decor needs.