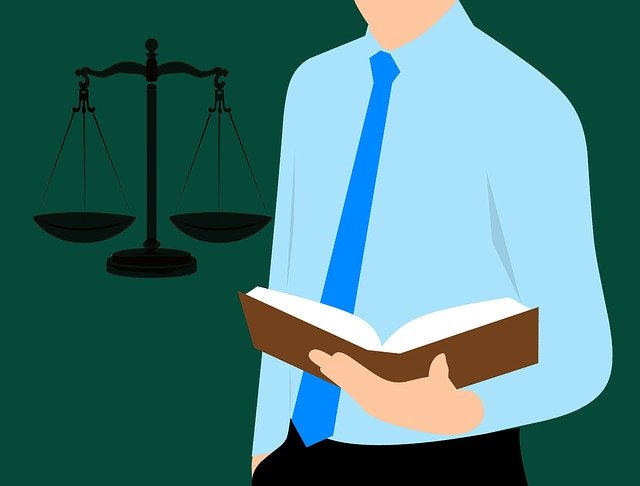 Legal Firms' Guide to Advertising Their Businesses
How do you sell legal services? Like fresh fruits?
It's not like most brick-and-mortar businesses that legal firms are put under the spotlight for their marketing practices. Now, it's pretty unlikely that their clients are just magically attracted to their expertise. Surely, there are some ways that these businesses lead their target market towards their care.
At last, legal firms' once under-the-shade ways of advertising their businesses have been revealed for all to benefit from. Here they are:
1. A Well-Written Slogan
---
Nothing beats a good slogan in the world of advertising and marketing.
Any business will benefit from a catchy and relevant slogan prepared only to gain popularity and connection with any target market.
Now, for legal firms, this applies the same way.
Any legal firm will need a good slogan to represent what they offer. Of course, no legal firm would want to undermarket their quality services and risk being "unseen" by the public. This can easily be solved by a "powerful" slogan that is well thought of.
How to acquire a game-changing slogan?
Forget about the ad-agencies, forget about freelancers, nothing beats competitive writers brainstorming against each other to develop the right slogan for your business.
It is also a great idea to take advantage of the special holidays when it comes to making slogan.
For example…
Advertising their services on Tax Day can pretty much be more like "Worry no more, we got you on April 15.
Nobody likes Tax day, and nobody likes missing their taxes on that specific day. It's a day that imposes fear, especially when you're awoken by images of complicated forms and taxes in mind first thing in the morning.
2. Connect with the People
---
The natural instinct that most people have is to buy the services they connect with, emotionally.
Just like how you grab a pair of shoes from the store's shelves for their textures that you fall in love with, their colors that reflect your personality and their functionality that satisfies your needs… you'll also be paying for services that give you the same type of satisfaction.
Legal firms make sure that you're hooked.
They know that you're helpless in a way, and they try to show you that they're the only way to solve your problems.
 3. Be Present 24/7
---
Have you ever spotted a hologram-like lawyer speaking to you through your computer's monitor? Most likely, that was when you were looking up something on a law firm's website.
Visual pop-ups of virtual assistants/lawyers:
Today, it's the most common way of advertising your legal firms. Taking advantage of the Internet, now lawyers can give legal advice to clients any time of the day. With the right system and website managing techniques, any legal firm can achieve a 24/7 presence online.
Of course, you should never forget about mobile phones where a big portion of online activity is done by potential clients.
Optimize your website for mobile phones.
Make accessible features both on desktop and mobile.
Have inviting theme/background/texts. Make everything easy on the eyes.
4. Grind it Out With Competition
---
The marketing game is always changing, with new ideas coming up among businesses so one can rise on top of the leaderboard.
The best way to really compete is to check the competition out. Always take note of fast-moving websites on the internet. Jot down their ways of attracting potential clients and possibly improve them in your own ways to implement on your website.
Get ahold of online tools that let you view other websites' activities and progress.
5. Level up with SEO
---
SEO is unbelievably changing online marketing at a very fast pace.
The only way to join the SEO game is to incorporate well-written content on your website containing just the most popular keywords searched by your target audience.
Include blogs that are designed to connect with your audience and to gather more traffic to your site. Once you've achieved this, you'll see a relatively big spike to your businesses' performance in terms of popularity.
Stretch out your resources…
Take advantage of all the platforms you can market your business on. Every potential client counts. How do you reach everybody? That must be the center of your marketing campaign. Of course, you must always aim for more. This way, you'll not only meet your goal, but you will surpass your limitation too.