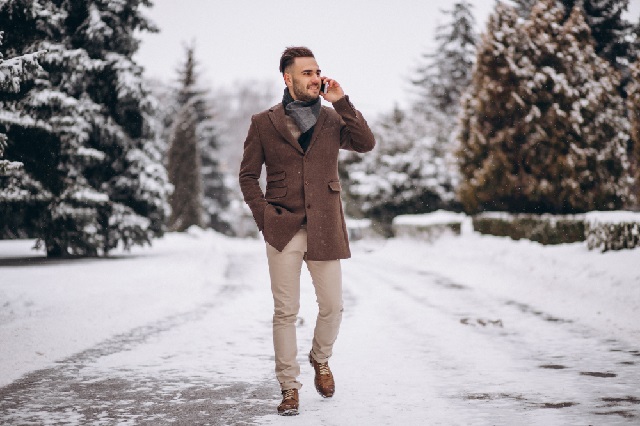 Shoes speak louder than words, as they can tell a lot about a man's personality, stature, and habits. A well-designed and well-cared-for shoe say more about a man than his qualifications and official position.
As men become more aware and fashion-savvy, the fashion world has expanded to cater to their needs and desires. With the world opening up into a global community, a vast palette of previously inaccessible options is now within reach. As a result, branded shoes for men are practically at your doorstep.
While choosing women's shoes can be mind-boggling due to the varied and never-ending choices, the impressive range of options for men is more streamlined and specific, especially once you understand your footwear as per different seasons and occasions.
Choosing winter shoes can be difficult, with the markets brimming with an impressive variety of branded shoes for men. However, buying shoes for effect will only bode well for your feet if the smart-looking pair fits well and protects your feet from the bitingly cold winter weather.
Following this simple guide for men's winter footwear will make it easier to select the right shoes without getting stuck in an unsuitable pair after spending a good amount of money.
Comfort: The first and foremost priority is comfort. Wearing shoes that do not fit well can be a painful experience, especially if you have to stay in them throughout the day. The best time to select a pair of shoes is when your feet aren't tired or aching, as painful feet have trouble differentiating between a comfortable and not-so-comfortable fit. A well-rested pair of feet can immediately feel the fit and feel of a shoe. Purchase shoes that are not overly fancily designed and are structured on simple lines, have a soft insole, are roomy enough not to squish your toes and are well cushioned with a good quality sole.
Warmth: Winter is the season to keep yourself warm, from the head to the toes. We often forget about our feet when getting ready for winter and realize it when they freeze and ache from the cold in the chilly weather. Boots are a universally preferred shoe style, specially crafted for the winter season. The same goes for other shoes; select a pair that is preferably made in soft leather, suede, or thick material like denim with a warm, comfortable lining to keep your feet warm and cozy.
Breathable: In a country like India, the summer and winter seasons can be extreme, requiring shoes in which your feet can breathe. Compromising the breathability factor will leave you with clammy, smelly feet, which risk developing sores and fungus when you wear such shoes every day. The lining should be made of natural fabric rather than synthetic, as synthetic material tends to block breathability. Also, ensure that the uppers' material protects the feet from wetness seeping in due to winter frost and dew.
Grip and Support: An ill-fitting shoe is bad news for your feet, especially on a long, busy day at work or outdoor activity. The fit should be neither too snug nor too loose, and the shoes should provide proper support for your ankles. Our feet and ankles carry the maximum load and need all the support and comfort possible. Rubber soles offer good traction and support during the winter and wet seasons. A good amount of padding at the shoe opening will provide adequate ankle support.
Weight: Feet carry more than enough weight without burdening them with extra weight from cumbersome shoes. Winter shoes are heavier than shoes for other seasons, and understandably so, as the shoes need to be well-lined for warmth and comfort. When choosing a pair of winter shoes, avoid those with heavily lined soles or uppers, such as Doc Martens or gumboots. Choose a team that is light on its feet while providing adequate warmth and comfort.
Branded shoes for men have excellent options in sneakers and ankle-high shoes, both in brogue style for office wear and gumboot style for outdoor wear. Next, moccasins by US Polo in denim and suede are good casual wear. Next, try a comfortable pair of slip-on by Calvin Klein to wear with thick winter socks while lounging around the house. Next, a well-lined, cozy pair of slip-on shoes by Flying Machine is perfect for casual wear. And lastly, a pair of lace-up suede or buck leather shoes by Arrow for formal wear.