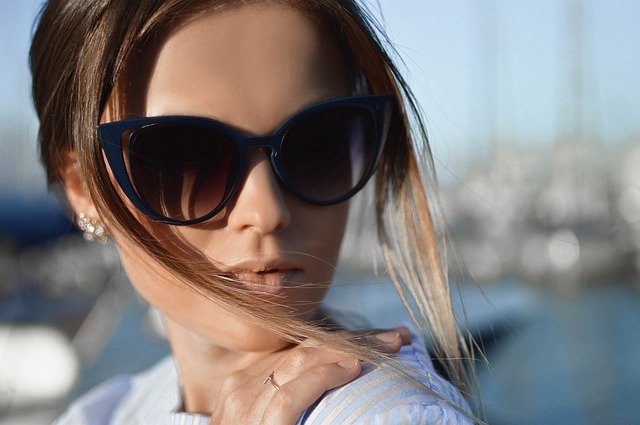 Revamping Your Look with Sunglasses This Winter? Yes Please
Winter brings gloomy days and freezing temperatures. While you put away all your summer accessories, don't pack up your sunglasses in your drawers. It is just as important to wear your sunglasses when it's cold as to protect you when it's warm from the sun's rays. Although you might not think of going outside in the summer without a pair of sunglasses, there are several good reasons to wear your sunglasses all year long in the outdoors, particularly during the winter! So It is time to say goodbye to your dull winter looks and add a dash of pop with these stunning winter sunglasses.
Some of the cool benefits of wearing sunglasses apart from adding to your style quotient in winters are :
Sunglasses shield the eyes from UV rays.
For winter sports, sunglasses could be beneficial
Sunglasses of high-quality ward off certain eye diseases
Brown Tortoiseshell
---
These Toirtoiiseshell winter sunglasses make for a stylish pair if you love flipping gears. These glasses level up every outfit you put on, with their retro allure giving you a captivating look. So, whether you attend a casual gathering or just put your feet up on a weekend getaway, these shows match your charm to make an impression. These winter sunglasses are lightweight and comfortable whether you're working or going out for a walk.
Purple Pilot Rimmed
---
Aviators have become one of the most popular sunglasses, a symbol of distinction for people worldwide. So, the way these winter sunglasses express competence and command is what you need in your life for an extra edge. They give the precision and vision of a fighter pilot. Their lightweight wireframe and darkened lenses are practical and comfortable. Sweat is kept out of your eyes by the horizontal bar linking the frames. The purple color makes them stand out in winters.
Double Bridge Cat Eye
---
Look no further than these edgy but classic cat-eyed frames if you are seeking to make a striking appearance in a corporate setup. With elegant definition due to its minimum crafted and fine-looking temples, these winter sunglasses keep you on a level above the rest. So, regardless of whether you are attending a big meeting or gelling up for an official conversation with colleagues, these pair of glasses will give you a wonderful modernized makeover for your day ahead.
Rimmed Wraparound
---
The shape that will dominate your entire winter – Racer sunglasses, also known as wraparound sunglasses, value running goggles, or baseball glasses. The contours of your face are hugged by these winter sunglasses, stopping the sun's rays from creeping around the edges of your face. The frame is designed to cuts down on the glare when you are outdoors. Wraparounds are a functional alternative to ordinary sunglasses that can make you look chic or edgy.
Semi Rimmed Reflectors
---
This trend is an absolute winner for the winter season, and there are pretty amazing ways of wearing this trend. We are completely in love with these winter sunglasses as they come in a wide variety of colors that can be used in so many shades and designs with their reflective lenses. If you didn't own sunglasses this winter, trust me, the best ones to buy are these mirrored sunglasses. The reflective lenses look fabulous with colorful accessories and calm earth hued clothing. Just keep the rest of your outfit neutral and classic.
So, your winter wardrobe doesn't have to be only about trench coats, shawls, comforters, and gloves. You can ace your look this fall season by gifting yourself a pair of winter sunglasses. Many stores help you choose a pair that suits you the best. Titan Eyeplus is one such brand that comes with years of trust and a strong reputation. You can go to their website to avail the virtual try-on facility and see which frame accentuates your facial features the most. After all, it's all about slaying the fall!