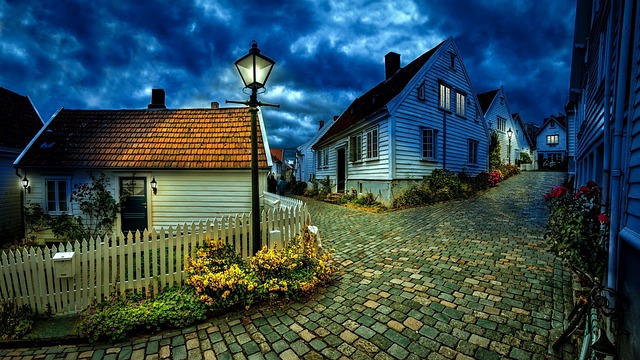 Which Works Better in the Present Indian Realty Market – A New Home or a Resale Home?
A home is one of your biggest investments and is important for your stability and security. Increasing population and shift to nuclear family culture may result in the demand for housing in the country. Additionally, the availability of home loans makes it slightly easier for individuals to buy properties.
When you decide to buy a home, you will have to make several decisions. One of the biggest decisions will be to choose between a resale property and a new home. This may seem like an easy decision; however, there are several nuances and making the right choice may be confusing.
New flats for sale offer some benefits to you. You may be able to choose the desired floor plan and live in a home with the latest amenities and modern technology provided by the real estate developers. However, existing apartments provide greater versatility because these are more affordable and you may choose your desired location.
Here are some important factors you must consider before you choose between an existing home and a new property for sale:
1. Benefits of investing in a new home
---
Modern amenities
More versatility with financing and loan tenure
Quick and hassle-free documentation
Higher resale value in the future
2. Financial advantages of new homes
---
When you are considering buying a house for sale, it is likely you will require housing finance. Lenders provide greater flexibility in choosing longer home loan tenure (between 20 and 30 years) if you buy a new property.On the other hand, lenders offer lower tenure when you choose to buy an old property for sale. A shorter loan tenure means that the Equated Monthly Installment (EMI) will be higher, which may be difficult to service.
The Indian government launched the Goods and Service Tax (GST) in July 2017. Therefore, if you buy new houses for sale in projects launched after July 1, 2017, you will be able to avoid several hidden charges and costs. Additionally, the builders may be able to take advantage of tax credits, which may be passed on to buyers.
3. Price and availability
---
There is often a shortage of resale homes in the market, which limits the options that are available to you. Moreover, the ones that may be available on the market may not be 'Vastu' compliant or meet your requirements and expectations. Most people buy one home during their lives, which is a huge financial commitment. Finding resale homes that match your needs may be a huge hindrance towards achieving your dream of home ownership.
Several existing properties were purchased by individuals when the housing loan rate of interest was higher and real estate prices were moving in an upward direction. Therefore, the price at the time of original purchase may be higher than the current market rates. Additionally, home loan interest rates have significantly reduced during the last few years. Moreover, the markets are more transparent and you may be able to get a good deal when you buy a new property for sale. Builders are more willing to reach out to potential buyers and price expectations are realistic. Therefore, you may be able to negotiate a good deal with the builder when compared to buying a resale home.
4. Advantages of resale properties
---
In case the market is undergoing a downward trend, you may be able to negotiate the price, thereby allowing you to purchase an affordable real estate property for sale in the secondary market.
Several investors invest in under construction properties to sell later to make profits. However, when the markets drop, such investors may be willing to reduce prices to exist from their investments. It is also likely that apartment sellers are willing to reduce prices to percolate new home sales.
Ready-to-move-in homes are more easily available in the secondary markets. This gives you the opportunity to buy a house for sale that is ready for possession, and you may move in within a short period of time.
Generally, under construction properties in good locations are more expensive when compared to existing homes. Therefore, it may be more affordable to own an existing real estate for sale in a well-developed location.
Buying an existing home ensures quick possession; however, it is recommended you consider the advantages and disadvantages of both the options before making your decision.