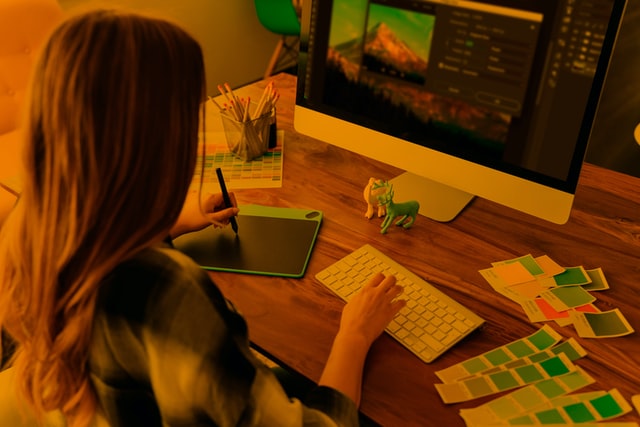 Promo vs. Vimeo: Which One Is The Better Video Maker?
Are you looking for an online video maker to spruce up your video content? Well, you're in luck because you can choose from the top online software brands in the market. Both Promo.com and Vimeo provide you with a broad range of high-def stock clips and images with various themes to complete any video project.
Moreover, you can get even more perks by paying for a premium membership that allows access to even more extensive libraries and tools. Add your chosen fonts, customize colors, tweak backgrounds, incorporate music, etc. You've got limitless options, and it only takes a few minutes to complete your work. If you're curious to know which is the best one, we'll dive in deep below to see each video maker's intricacies. Let's get started!
Price Factors
---
Price is a big consideration when choosing your video maker. Take a look at the following price points below:
Promo Price: Comes with a free version, Basic at $49 per month, Standard at $99 per month, Pro at $359 per month
Vimeo Price: Plus is $7 per month, Pro is $20 per month, Business is $50 per month, and Premium is $75 per month.
Between the two, Promo.com has more expensive premium offerings, but it offers more affordability as there are free tools that you can use to begin your video projects. Noteworthy, this free video maker assures there are no Promo watermarks on your videos, unlike other brands that impose this policy. You don't have to worry about distracting the viewers when it comes to branding.
Comparison
On the other hand, Vimeo.com is more known as a popular streaming or hosting site. Some even say they are second to YouTube. Now, they also provide a video maker to help content creators post quality videos on their profiles. However, unlike Promo.com, they don't have a free version. You can only try the 30-day trial offer, but you have to keep on paying to use the software from there. Their one advantage over Promo.com is they allow bulk uploading of videos, which can be convenient if you are pressed for time trying to beat a deadline.
Remember, both tools still come out cheaper than hiring a professional videographer to do your videos. You also don't procure expensive editing equipment or pay for any fancy software. Why bother paying for a pricey team if you need to release 1 to 2-minute videos for your social media profile? That's just not cost-effective. Using a video maker like Promo.com or Vimeo just makes more sense. That's savings galore for your pocket no matter which editor you pick!
Product Features
---
Both digital solutions assure you get bang for your buck because all the paid premiums let you access tons of features. However, Promo.com reigns over Vimeo as the free version already ensures you can begin creating simple projects. If you don't have an extra budget, you will appreciate the free tools that allow you to add customization and embellishments without hurting your pocketbook.
Premium Version
But, definitely, with Promo.com, the premium paid version ascertains you get what you pay for, and maybe even more. With so many added features, you can have total freedom to design your project. Sky's the limit to your imagination. The premium variant allows you to enjoy the following:
Enjoy 23 million premium video footage
Access 150,000 basic video clips
Utilize copyright-free music
Pick from many pre-designed templates.
Save using various video formats.
Include simple fonts or funky animations
Add voice-over narration and sound bytes.
Design using a seamless interface and dashboard
Offers a free social media calendar for planning and organization
Provides lifetime license with full commercial usage rights
Includes use of a collage maker, image resizer, ad maker, and photo editor
Though Vimeo provides some of the same features above, it is not as extensive as Promo.com's library. Remember, most video maker apps offer somewhat similar tools, but the variety depends on the quality of the add-ons provided. For this reason, you will see why Promo.com is worth the hefty price tag.
Ease of Use
---
Both video maker tools assure you can effectively promote your brand on social media or anywhere else online. They both come with an easy user-interface with no learning curve. Its drag and drop feature assures you can make your videos with a click of a button. It's so handy that newbies and kids can use it! Vimeo just kicks this up a notch as you can also host videos on their site. Notably, the amount of data you can host depends on your chosen price plan.
Moreover, both web-based tools assure you don't have to buy high-tech equipment to accommodate expensive software. Why? Because you don't have to download anything. Both Vimeo and Promo.com can be used online with your desktop, laptop, tablet, or smartphone. Both also allow:
Easy sharing on social media
Saving to a cloud
Downloading to a drive if you wish
Helpful Tutorials
---
If you're feeling scared to use your video maker, fret not. Both Promo.com and Vimeo offer training to help you feel at ease. Both companies provide helpful live online tutorials, demos, webinars, and documentation. You can also have access to a 24/7 live representative, so you are sure to find a solution if you encounter problems.
However, Vimeo.com takes it up a notch over Promo.com, as this platform allows you to have live, in-person training. Everyone knows what proper training can do for anyone. By taking advantage of these two tools' training offers, you can indeed create stunning videos that garner attention.
Final Wrap Up
In conclusion, both digital tools offer you quality. With so many other video editors out there, you actually spoil yourself for choice. All offer somewhat similar features at varying tiered prices. The key is to find what you need so you can accomplish your objectives. Remember, one of the biggest perks of using a video maker, no matter the brand, is how quickly you can churn out your finished product.
With today's innovative tech solutions, creating a video can be done in a matter of minutes. Best of all, you don't need additional studies in film theory to craft a stunning video that wows your audience. With the video editor's intuitive tools, you don't have to fret over any learning curve which prevents you from actually doing the work. Remember, videos are fun, and making them is even more FUN. Get started today!