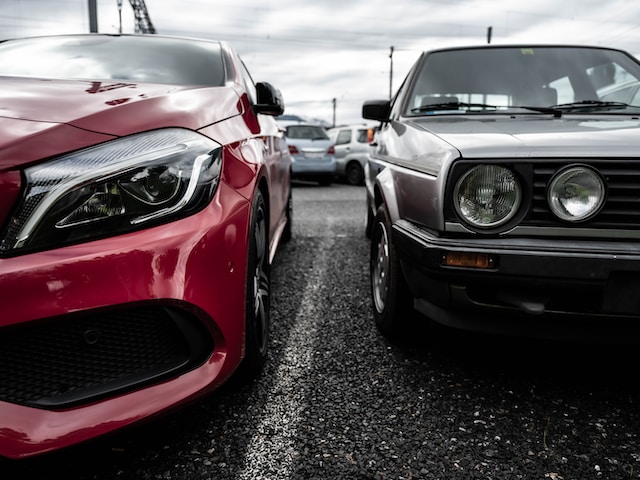 The Pros and Cons of Owning a Mercedes Sprinter
Are you enjoying the idea of owning a van for your dream road trips? If yes, then the Mercedes Sprinter should definitely be at the top of your list. With its efficient fuel consumption and smooth ride, these vans are rightly considered one of the most popular full-size recreational vehicles to hit country roads.
But with luxurious amenities comes a hefty price tag. So, most wonder if a Mercedes Sprinter is worth the cost. Let's discuss the advantages and drawbacks of owning a Mercedes Sprinter. Read ahead to make an informed decision!
Overview of the Mercedes Sprinter
The Mercedes Sprinter is a heavy-duty commercial vehicle. Since 1995, the Sprinter has been sold in Europe and other markets worldwide. It has received numerous awards for its design, durability, and performance.
It boasts several features that make it an ideal choice for a wide range of applications, including construction, delivery services, catering businesses, and even recreational uses. The spacious interior provides ample storage space for supplies or personnel, while the powerful diesel engine ensures superior fuel economy and dependable performance. The advanced safety systems protect drivers and passengers from harm, while the robust suspension system keeps occupants comfortable over long distances.
The Sprinter is also highly customizable and can be outfitted with a variety of accessories, such as side windows, navigation systems, air conditioning, and multimedia options to suit its driver's needs. And if you purchase a Salvage Mercedes Sprinter from ABB, you can add more personalized features during repairs.
Investing in a salvaged model is also an economical option for those on a budget. With the right adjustments and repairs, you can bring the vehicles back to factory standards without breaking the bank. And once you have acquired the rebuilt title, you can take your Mercedes Sprinter back on the road.
Advantages of Owning a Mercedes Sprinter
Here are some of the advantages of owning a Mercedes Sprinter:
Superior Quality
As one of the premium names in automotive engineering, you can expect superior quality when owning a Mercedes Sprinter. This includes advanced safety features that provide maximum protection for you and your passengers.
Impressive Performance
The Mercedes Sprinter has several engine options, all offering impressive performance capabilities. You'll get plenty of power and excellent fuel economy, so you can go further without worrying about constantly refilling the tank.
Increased Cargo Capacity
Whether you need to move people or cargo, the Mercedes Sprinter is up to the task with its large interior space and increased cargo capacity compared to other vans. You can easily fit all of your supplies and passengers in one go, making it the perfect vehicle for business owners or larger families.
Disadvantages of Owning a Mercedes Sprinter
While owning a Mercedes Sprinter does come with several advantages, there are also some drawbacks to consider. These include:
High Price Point
Given its superior quality, you can expect to pay more for the Mercedes Sprinter than other vans on the market. This could be an issue if you're looking for something more budget-friendly. However, if you want more economical options, check out A Better Bid. This online auction has numerous vehicles in great condition and affordable range.
Limited Customization Options
While some customization options are available, they're not as extensive as those offered by other brands and models. You may have difficulty finding exactly what you need or want for your Mercedes Sprinter.
Maintenance Costs
Much like any other vehicle, keeping your Mercedes Sprinter running in top condition will require regular maintenance and repairs. This could lead to expensive bills if you don't keep up with them promptly. 
Safety Features Available in the Mercedes Sprinter
The Mercedes Sprinter provides a comprehensive range of safety features to keep you and your passengers safe. Here are the top safety features it has to offer:
Collision Prevention Assist
The powerful Collision Prevention Assist can detect potential frontal collisions, reducing the chances of an accident. It warns the driver when it senses an imminent collision and can even prepare the brakes for maximum braking effectiveness.
Blind Spot Assist
Blind Spot Assist is also included in the Mercedes Sprinter, helping to make changing lanes safer. Using cameras and sensors, this system monitors blind spots on either side of the vehicle and alerts drivers if a vehicle is detected.
Highbeam Assist
Highbeam Assist ensures a clear view of the road ahead by automatically switching between low-beam and high beam headlights in response to ambient light levels. This reduces glare from oncoming traffic while still providing ample visibility at night or during poor weather conditions.
Lane Keeping Assist
Lane Keeping Assist provides extra peace of mind by monitoring lane markings on highways and roads with multiple lanes. If the driver unintentionally drifts out of their lane without using indicators, this feature will provide corrective steering input to help guide them back into the right lane.
Maintenance Costs for the Mercedes Sprinter
The Mercedes-Benz Sprinter is the luxury full-size van model to beat. Not only is it reliable for long-term transport solutions, but its maintenance and repair costs during those first ten years of service are lower than the industry average. Whether you're shuttling a family or business team, your ride will be luxurious and affordable when you choose the Sprinter.
Fuel Efficiency Ratings for the Mercedes Sprinter
When it comes to the transportation of bulky loads, the Mercedes Sprinter van is a reliable and dependable choice. Its reputation for performance, reliability, and comfort makes it even more attractive. For these reasons, the Sprinter has held industry leader status for high-roof cargo vans for years. Businesses worldwide have discovered what an invaluable asset it is to extend their reach efficiently and cost-effectively into diverse projects and demanding markets.
Wrapping Up
The versatility of the Mercedes Sprinter is undeniable. It is a great choice for anyone looking for a vehicle that can do so much more than just transport you from point A to point B. However, the cost of purchasing a brand-new one can be expensive, so if you are looking to find a great deal on a salvage model, then purchasing a salvage Jeep Mercedes Sprinter from ABB's live auction may be the way to go.