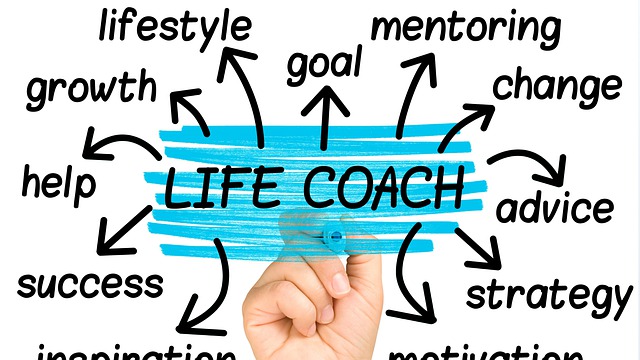 5 Irresistible Reasons for Becoming a Life Coach
Who wouldn't want to teach people and prepare them for the challenges of life? If this sounds like a great idea to you, you should get on the path of becoming a life coach. But what benefits can you avail of by becoming a life coach? Keep reading this article to find out!
Duties of a life coach
---
The main responsibilities of a life coach include:
Helping people overcome their problems.
Achieve goals in their lives.
Make the right decisions.
5 Irresistible Reasons for Becoming a Life Coach
---
1. Connect with the right people
Gone are the days when it was difficult to find amazing people. If you want to excel in your life and you desire to connect with skilled people, there are several ways of achieving this goal of yours. And one of those amazing things is starting your journey as a life coach.
Life coaching is a great way to stay close to the people who have the right skills and want to do something with their skillset. You will have so many chances of learning new things from professionals across industries, enabling you to achieve more in your life. Click on this link if you want to know how to become a professional life coach.
2. Keep learning new skills
Expanding your skill set is the key to achieving your goals. If you stop your learning journey and start thinking highly of yourself, it will become impossible to find your own mistakes and overcome your hurdles.
But how can you keep improving your skills effectively? The good thing about becoming a life coach is that it enables you to learn new skills in your industry. You will have the chance to sharpen your skills by working with people of diverse backgrounds.
3. Control your negative emotions
It's hard for a person to curb their negative emotions, and negative thinking is the mindset that forces you to think lowly of others. The more negative emotions you have, the more difficult it will become for you to empathize with people and solve their problems.
But how can you ensure that you overcome the dark side and pave your way to progress? Becoming a life coach can help you in this journey. Your job as a life coach will be assisting people so they can achieve their best. This routine will help you curb your criticism of others and push you to find the good things about everyone in your life.
4. Become a critical thinker
Critical thinking is the most important skill that can help you make the right decisions in your life. If you don't have the mindset of analyzing the situation of your clients, you will never be able to persuade them to make the right decisions in their lives.
But how can you ensure that you polish your critical thinking skills and become a better decision-maker? Kicking off your journey as a life coach will provide you with the chance to improve your thinking skills. You will learn the delicate art of analyzing the problems of your clients and providing them with solutions that will help them achieve the best in their lives.
5. Give back to the society
Did you ever think about helping everyone around you and uplifting them to do their best? If your answer is yes, then the best option for you is to become a life coach. Your job as a mentor will enable you to guide people and influence them to make the right choices in their lives.
Another great thing about becoming a life mentor is holding regular seminars to raise awareness about making the right decisions. You get to encourage people to excel in their lives with your guidance.