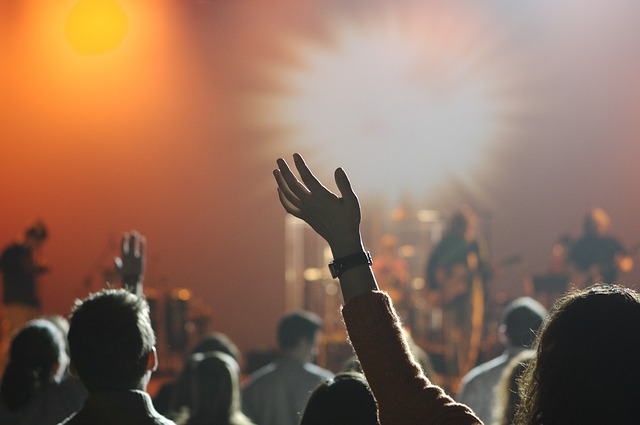 6 Reasons To Include Live Streaming In Your Content Mix
In today's digital marketing environment, live streaming is not a brand new concept for marketers. It is rapidly gaining adoption among those who are always in a search for new and innovative ways of delivering content.
Over the next 5 to 7 years, live streaming is expected to become a million dollar market. If content owners don't start including live streaming into their content mix today, they are on high risk of missing out major opportunities in the future.
As a part of media control services, live streaming provides you with an opportunity to connect with your prospects and community in a refreshing way. It makes your brand more real, authentic, and accessible. Live streaming breaks down the obstacles between you and your viewers, providing a deeper level of engagement. It is the second best way to meet your audience or fans in-person.
Advantages Of Enterprise Live Streaming
Apart from increased engagement, there are many other advantages to going live. Let's have a look at those one by one.
Convert Viewers to Paid Subscribers:
---
If you have viewers that only consume your free content on YouTube or on your website, then going live will definitely help you out to convert them into paid subscribers.
For that, in your live streaming only include some samples of your premium content by including a call to action to subscribe.
It's a fact that if your viewers have an idea about what they are missing then they will choose your paid subscription. There is no doubt in that.
You can have live streaming exclusive content as a part of the media control services. This way, exclusive content is accessible only to your paid / premium subscribers. It will be the reason for your users to opt for a paid subscription.
Users Consume Content On Your Time, Not On Their Time:
---
VOD content is accessible anywhere and anytime. That's why there is no requirement for immediate tuning by your users. On the other hand, live streaming creates urgency as its content is available only for a limited period of time.
It lets content owners to use it as a viable media control service and create urgency.
Content owners should always keep in mind, for live streaming content must be their top priority. Content must provide value to viewers and should be engaging enough.
The urgency that is driven by live streaming means – you are only engaging with people who concern about you, your brand, and people that find your content tremendously valuable.
It is Inexpensive
---
Live streaming is an extremely economical function of the overall media control services. Similar to traditional content production, you don't require any out of the ordinary equipment, software, or hardware to generate content.
All it requires is a Smartphone or laptop with a camera and an active account with a preferred platform like Facebook Live or any other.
Live streaming is handy to everybody in a matter of a click. It is cheap.
It Offers Real-Time Engagement
---
Real-Time engagement is one of the main reasons why live streaming is becoming the first choice of content owners nowadays.
It provides an opportunity to join a direct conversation with the influencer.
Through live streaming, businesses can provide live support, Q&A sessions, and office tours.
 It Can be an Important Marketing Arsenal
---
You can use different live streaming methods to increase audience engagement and retention while delivering superior media control services.
For example,
Product Launches – If you have a new product or service that you want to unleash on your market then the product launch via live-streaming is the best option for you.
Q&A Sessions – Try to arrange user-driven question and answer sessions. It offers important and actionable information and communicates trustworthiness and authority on your brand.
Company Tours – You can offer an insight view of your company like how you develop products and services through live streaming or some other type of "insider" event. It can provide some unique insight.
Entertainment – If your company features live concerts, company rallies and live debate then you can use live streaming for it.
Takes Less Time to Produce
---
It takes around 1 to 2 hours to write 500 words blogs or 4 to 5 hours to create 1100-1200 words article. (According to HubSpot research) Still, it will not generate a lot of exposure.
On the other hand, if you opt for live streaming it will only take 5 minutes to produce a 5-minute live video.
Your live streaming content you can easily convert into other forms of content like you can use it as an info graphic or reproduce video on YouTube. Choices are unlimited. This re-purpose content can broaden the reach of your message.
Conclusion                              
Live streaming is a very powerful channel for delivering content. As discussed above, live streaming is inexpensive, genuine, and can result in great engagement from your most committed followers. Understanding the advantages of live-streaming can facilitate you to build up the suitable tactic to use this tool to boost up your leads.
Such strategies will help convert them into paid subscribers, loyal clients, and followers. So, don't hold yourself back and start including live streaming in your enterprise content mix from today.